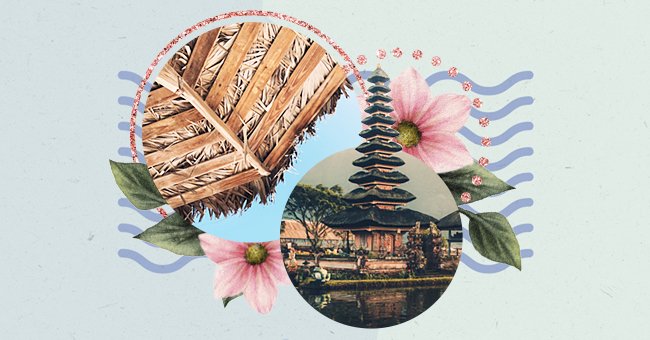 10 Best Honeymoon Destinations
Wedding planning can be… interesting. As much as your body might thank you for finally putting your mind away from the chaos of wedding lists, the last thing you want to do is bring that stress over to your honeymoon.
The least stress-free way to plan your honeymoon destination is to figure out what you and your partner want. Do you want to laze by the beach? Do you want to hike? Be as straightforward as possible to ensure you start your newlywed life with a bang.
Honeymoons are often seen as a once-in-a-lifetime opportunity, and you should make the best of them. Therefore, from beachy locales to far-flung getaways, we've compiled ten seriously gorgeous honeymoon destinations bound to have you create some unforgettable memories.
Santa Barbara, California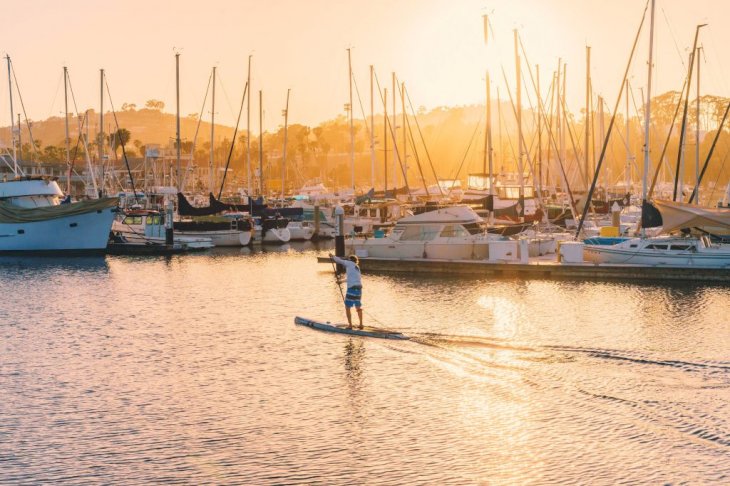 Photo by OC Gonzalez on Unsplash
There is more to California than Hollywood. Santa Barbara mixes the dizziness of a bustling city with a beachy escape. The result? A unique honeymoon destination bound to leave you full of an enviable itinerary. For epic views of the pacific ocean, stay at a beachfront resort.
Get some activity in Santa Barbara with wine & craft beer tasting rooms. Sample the best that Santa Barbara has to offer within the unique eateries. You can also check out the happening art scene at the art galleries and take some swoon-worthy pics beside the street mural.
Maui, Hawaii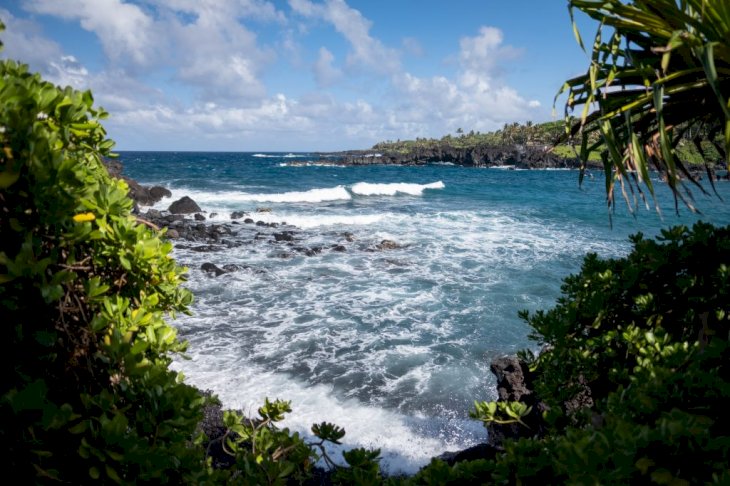 Photo by Tristan Ramberg on Unsplash
Maui is home to romance. Prepare to be swept off your feet by the gorgeous clear waters, romantic tropical sunsets, and lush green landscapes. Moreover, the island is home to some swanky luxury stays that offer unique experiences during your stay.
The island is also home to incredible eateries. Therefore, you can comfortably eat out at a different spot every night. Take a trip through tropical rainforests or soak up some sun on the beach. Moreover, if you time your honeymoon right, you can whale watch.
Punta Mita, Mexico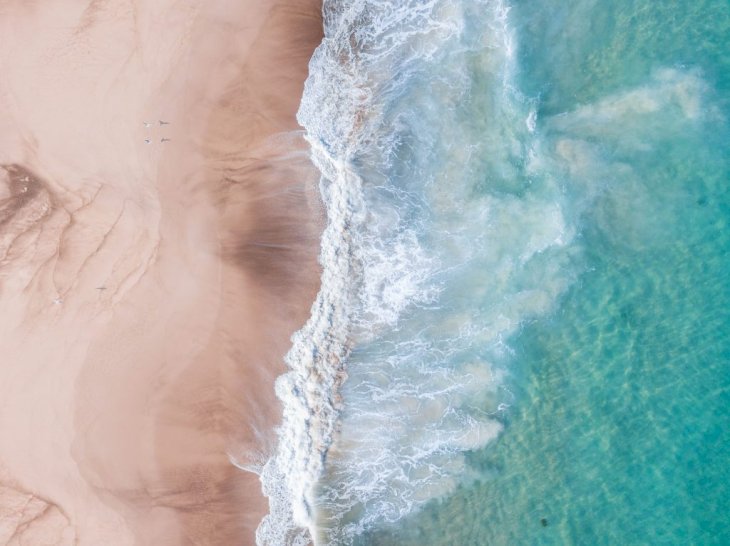 Photo by Samuel Scrimshaw on Unsplash
Focus on wellness in Punta Minta in Mexico. Located on the west coast of Mexico, Punta Minta is home to the River Nayarit. If you choose, take a trip away from the luxury stays and gold resorts and head down to take in the natural environs.
Aside from the breathtaking nature, Punta Mint house several surfing villages which you can visit. Moreover, you can watch whales and learn about teh biodiversity in the area. To make your itinerary easier, you can purchase the incredible packages hotels have to offer.
Santorini, Greece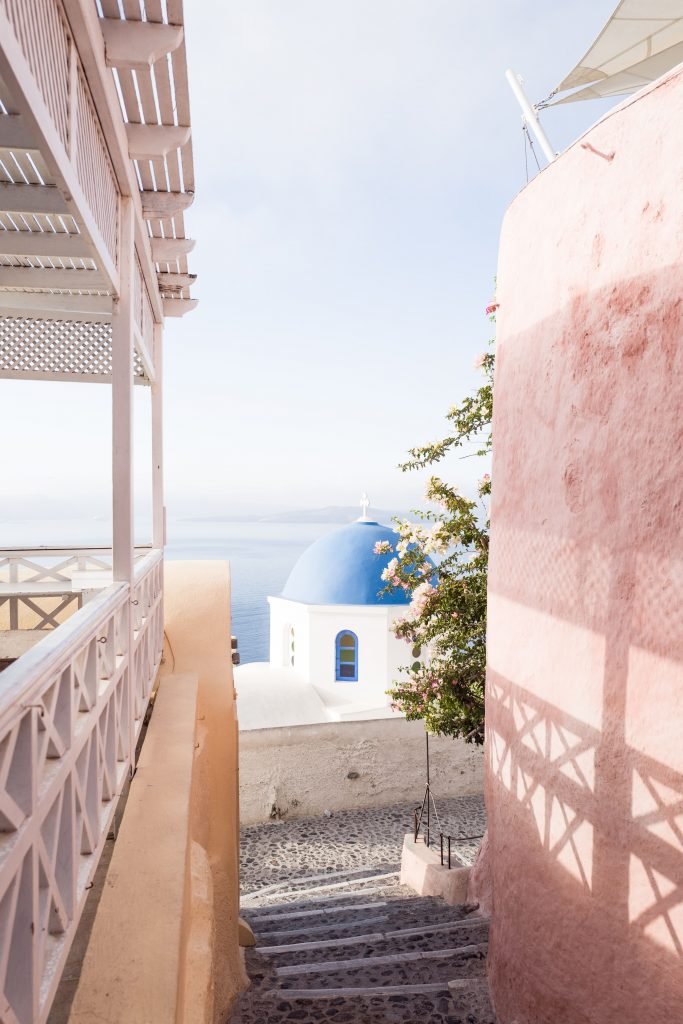 Photo by Julian Paul on Unsplash
Santorini is a picture-perfect backdrop for your honeymoon. Greece itself has been voted the best honeymoon destination for decades and a good reason. Santorini alone features turquoise blue seas set amongst the white walls of this exceptional beauty.
Moreover, you do not have to inhibit yourself from the beaches alone. Hop on a scooter for a romantic ride to sightsee the red and black sandy beaches. Also, steep yourself in Greece's rich history at the ancient Bronze Age settlement of Akrotíri. Taste wines, go hiking, or shop at the beautiful boutiques.
Puglia, Italy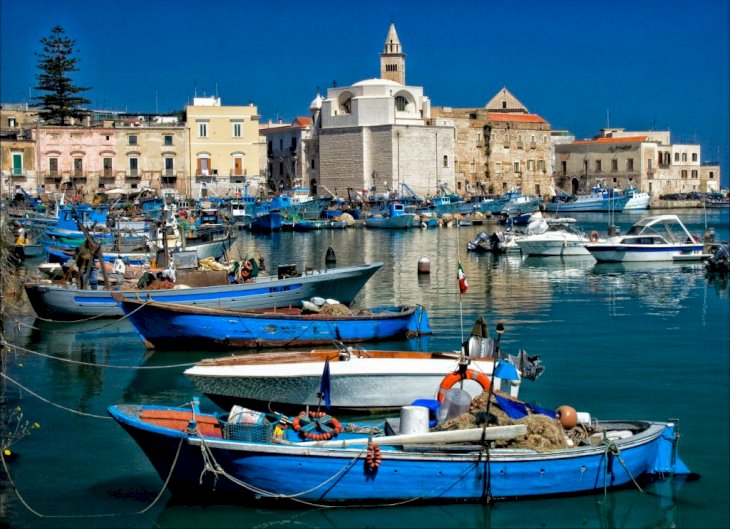 Photo by sterlinglanier Lanier on Unsplash
This Italian getaway is known for its coastal elegance. The best thing about Puglia is that you can visit it all year round. Puglia is splashed with romance. All you would have to do is take a walk through its whitewashed walled towns amongst the iconic Trulli buildings.
Moreover, you will not want fresher food after you partake in the fresh local food. Puglia offers fresh local Mediterannean food. We are talking pasta, olives and more. If the beaches get too packed, do as the locals and head to the cliff terraces.
Zanzibar, Tanzania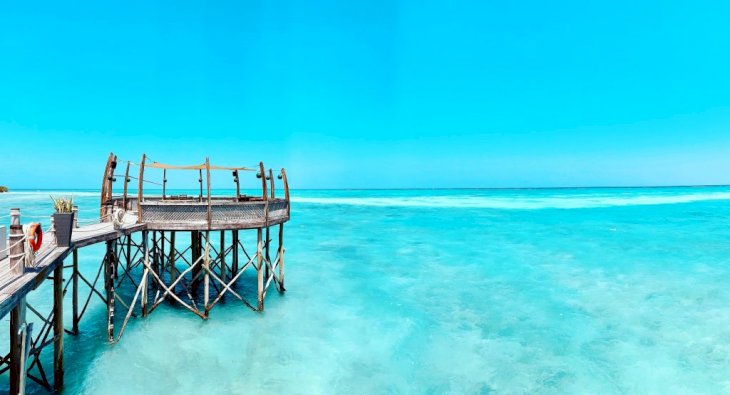 Photo by Med J on Unsplash
Known as the Spice Isle, this exotic beachy getaway is located in the coastal region of Tanzania. Take a trip down to Kendwa beach, which has gained a reputation as one of the best archipelagos.
Take a walk in the island's capital Stone Town and have a look at the curios the locals sell among gorgeous alleyways. On the other hand, snorkel at Tumabtu island. The island is home to green turtles, which you can watch gliding by as the island is a favorite spot of theirs.
Bali, Indonesia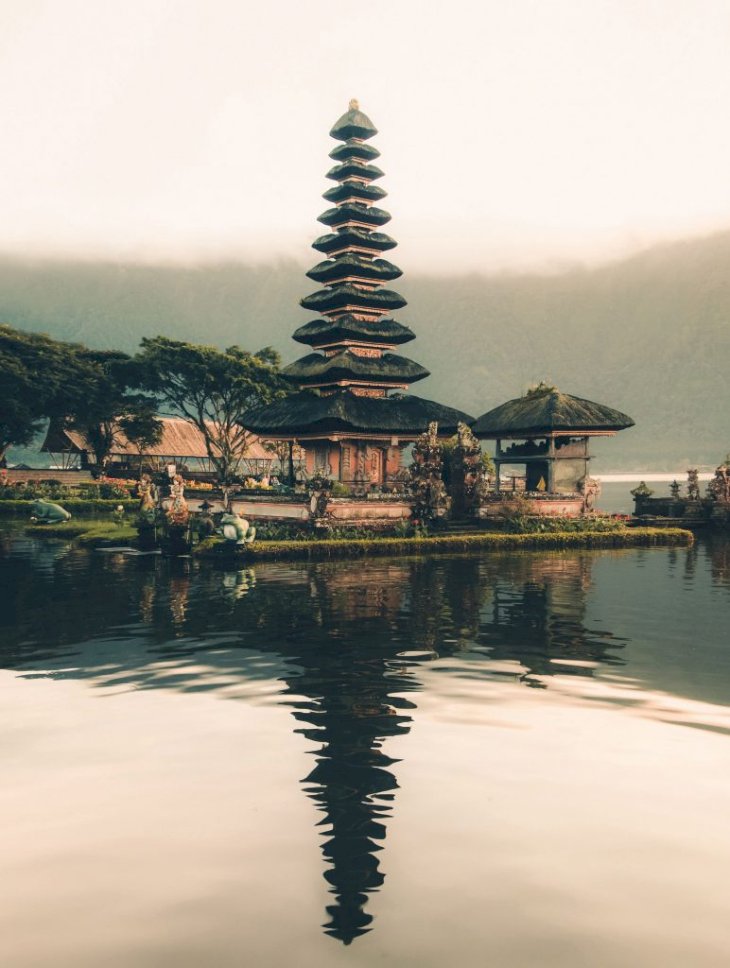 Photo by Aron Visuals on Unsplash
While "Eat, Pray, Love" brought attention to this incredible island, Bali has been home to honeymooners for years. It's hard not to miss why. It boasts temples that are shrouded in mists, a bustling art scene, and stunning mountain tops.
If you wish, you can even stay at The Mulia, Mulia Resort & Villas, which was once home to The Bachelor. From here, you can take in the brilliant scenery of the Nusu Du coastline and its clear blue waters and white sandy beaches.
Harbour Island, Bahamas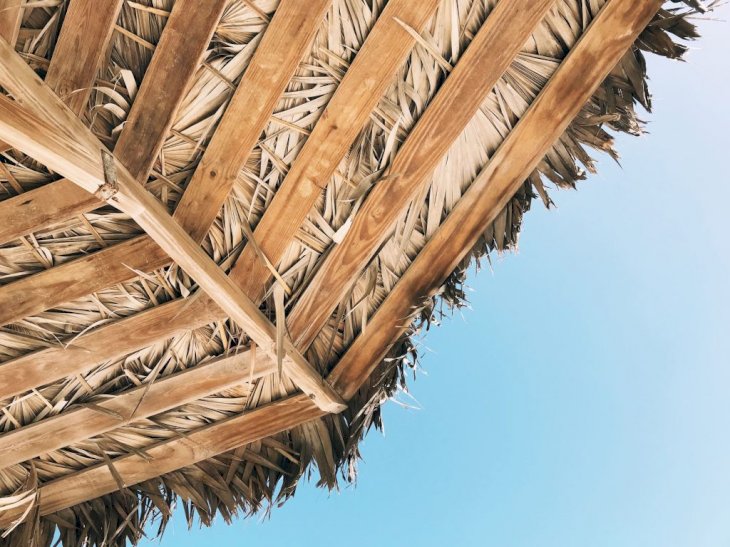 Photo by Shanna Camilleri on Unsplash
Fashion your honeymoon to A-Lister approved destination. Harbour Island in the Bahamas has been visited by Diane von Furstenberg, Mick Jagger, Bill Gates, and supermodel Elle Macpherson, so you know its top-grade stuff.
However, even without the celebrity endorsement, Harbour Island has been a honeymoon destination for years. The island features silky pink sandy beaches and cerulean blue water. Take a trip to India Hicks's Sugar Mill Trading Co. shop for memorable souvenirs or enjoy an open-air lunch at some eateries.
Koh Tao, Thailand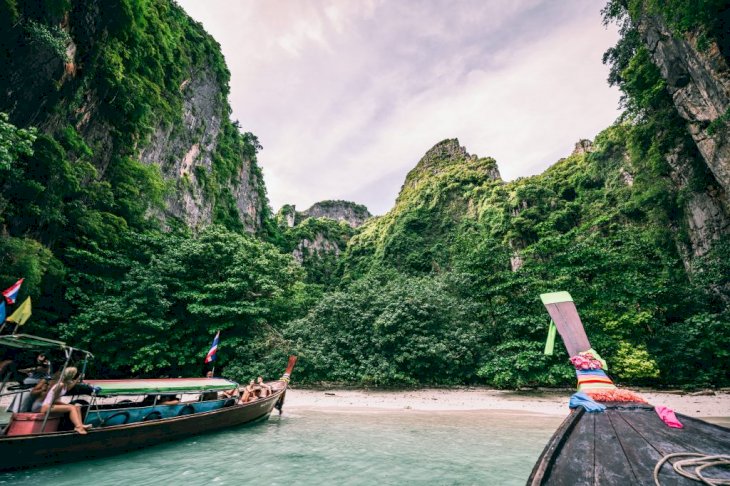 Photo by Sebastian Pichler on Unsplash
Find your favorite island in Koh Tao. That's right if you cannot decide on a specific island, simply jump on a motorbike with your newlywed partner and explore the one that suits you the best. You can relax at the numerous beaches or even get your scuba diving certificate at a nearby scuba diving center.
Punta del Este, Uruguay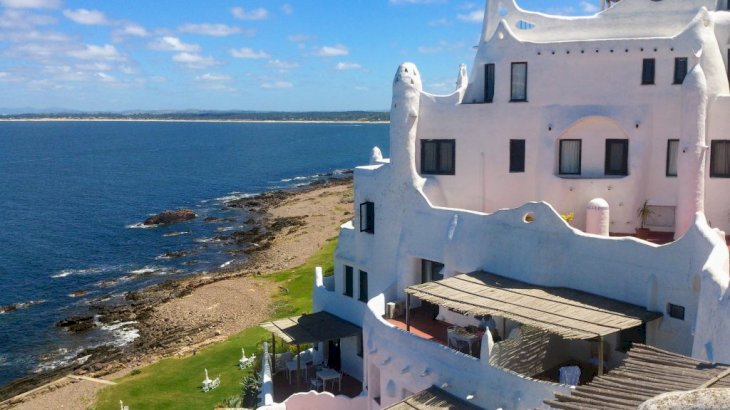 Photo by Anderson Anizio on Unsplash
Once a sleepy fishing village Punta del Este in Uruguay has become the top destination for billionaires. Take advantage of the beach boho vibe and take a daily boat tour to Isla de Lobos's colony of sea lions, or in the summer, you can visit the numerous music festivals.