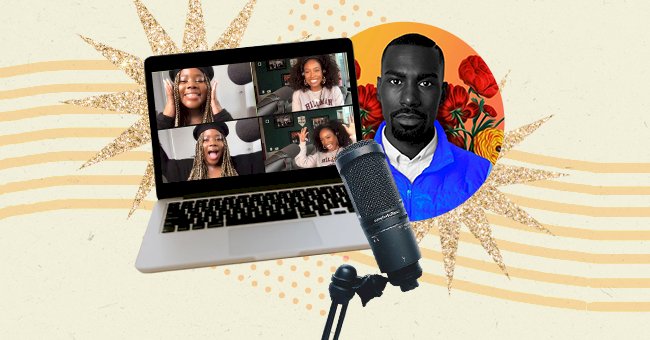 10 Best Podcasts From BIPOC Creators In 2021
It is a privilege for non-Black consumers to listen to Black voices for an hour of their day. They can, however, do this without needing to shoulder the burdens of being Black in America. Podcasts are also a great way to help you learn.
They are great for understanding both the complexity of the topic and learning how to speak about it. You might have experienced issues such as bias and systemic racism. However, knowing and transmitting that knowledge to others are two separate things.
Wherever you are on your social awareness journey, these podcasts on race, inclusion, and social justice will also help you along the way. Podcasts can help give you the actual vocabulary to initiate uncomfortable conversations of growth with your family, friends, and co-workers.
1. Black Girl Podcast
Having met at radio station Hot 97, hosts Scottie Beam, Gia Peppers, Sapphira, Bex, and Alysha P come together for giggle-worthy conversations on sisterhood topics pop culture, love, dreams, as well as growth.
Listen every week as their differing opinions and life experiences lead them to understand themselves and also the world around them.
2. Red Table Talk
Join Jada Pinkett-Smith, her daughter Willow Smith and mother Adrienne Banfield-Norris as they open their home for a series of groundbreaking and healing conversations.
Red Table Talk brings together three generations of women to tackle today's most provocative topics. From race and sexuality to infidelity and, of course, addiction. No topic is off-limits. Take a seat at the table by listening to the Red Table Talk podcast.
3. Pod Save The People
On Pod Save the People, DeRay Mckesson explores news, culture, social justice, and politics with Sam Sinyangwe, Kaya Henderson, and De'Ara Balenger. They also offer a unique take on the news, focusing on overlooked stories and topics that often impact people of color.
There's also a weekly one-on-one interview with DeRay and special guests. From singer/songwriter John Legend to Speaker of the House Nancy Pelosi. The experts, influencers, and diverse local and national leaders who come on the show go deep on social, political, and also on cultural issues.
4. Ratchet & Respectable
Demetria L. Lucas, cultural critic and author of 'A Belle in Brooklyn' and 'Don't Waste Your Pretty,' muses on pop culture shenanigans, dating, as well as relationships.
This includes everything worth watching on any size screen. It also occasionally includes the hilarious (mis)adventures of being "single" for the second time around.
5. Blackbelt Voices
The Blackbelt Voices podcast propagates Black Southern culture's richness by telling Black folks' stories down South.
Through first-person narratives and in-depth conversations, the hosts Adena J. White, Kara Wilkins, and Katrina Dupins also share Black Southerners' experiences living in, loving, and reconciling with the region we call home.
6. Okay, Now Listen
This is a bi-weekly podcast hosted by Scottie Beam and Sylvia Obell. They share what's on their minds, what they're binging, and what's blowing up their timelines. The podcast is also brought to you by Netflix and Strong Black Lead.
7. NPR's Code Switch
The podcast is the courageous conversations about race that you've been waiting for! Hosted by journalists of color, NPR's Code Switch podcast tackles the subject of race head-on.
The podcast also explores how it impacts every part of society. From politics and pop culture to history, sports, and everything in between.
8. Why Won't You Date Me
Nicole Byer is single and has been for decades. She's smart, funny, has a fat ass, and loves giving blow jobs. So the question is, why is she perpetually single? This podcast is a quest to find that answer.
However, Nicole invites a comedian, friend, or ex-fling to interview their dating life and figure out her own every week.
9. Our Body Politic
The podcast is created and hosted by award-winning journalist Farai Chideya. Our Body Politic is unapologetically centered on reporting on not just how women of color experience the major political events of today's major political events but how they're impacting those very issues.
Weekly episodes feature in-depth conversations about the economy, health, politics, education, the environment, and the most proactive issues—because all issues are women's issues.
10. Intersectionality Matters!
Intersectionality Matters! is a podcast hosted by Kimberlé Crenshaw, an American civil rights advocate and a leading scholar of critical race theory. It is produced with a small team comprised of Julia Sharpe-Levine and the African American Policy Forum researchers.
The episodes feature household names, such as Black Lives Matter co-founder Alicia Garza and Pulitzer-Prize Winning author Viet Thanh Nguyen, and many other prominent authors and thought leaders. It regularly pulls more than fifty thousand listeners per episode and has a nearly five-star rating on Apple Podcasts.