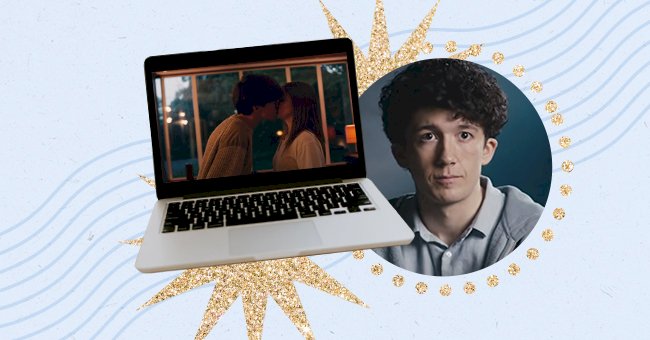 10 Binge-Worthy International Teen Shows
Adulting is hard. Many of us long for the days when things were simpler. Remember when you and your friends would spend hours hanging out on weekends after school? Or when a new crush made your heart flutter.
Even though this experience is universal, have you ever been curious how teens from around the world work through growing pains? Thankfully we don't need a flight or a time machine. Switch on your fave streaming service and pick an international teen show.
Of course, teen shows never truly depict the actual life of teenagers. They are repackaged in shiner and more dramatic versions for entertainment, but we cannot get enough. Grab your popcorn and watch these ten binge-worthy international teen shows.
Summertime
As the show's title suggests, Summertime follows a group of teenagers during the Italian summertime break. We must warn you that premise alone is fodder for not moving off the couch. The series follows a girl called Summer, who weirdly dislikes summers.
Suddenly, her summer holiday is shaken up by the appearance of bad boy Alessandro (who is also super-rich, by the way.) Will her feelings about summer change with the arrival of this hunky blue-eyed boy in her life?
Skins
This show is not for the faint of heart. While the show came out when some of you were teens or perhaps you were too young to remember, consider taking a trip down memory lane. This slice of life risque English drama is the perfect binge option.
Follow these iconic teens' lives as they make friends, lose them, and find great loves, y'know, usual teenage things. However, you may want to start a game of Where's Waldo with this show to see if you recognize the A-List castmates as their younger selves. (ahem, Dev Patel and Daniel Kaluuya, we see you).
Blood & Water
Once you are done with England, let's move down to South Africa for some super dramatic yet super soapy teen shows. "Blood and Water" follows high schooler Puleng Khumalo on the search to uncover a family secret.
When Khumalo is enrolled in a Prestigious school, she is closer than she has ever got to uncover the truth about her missing older sister. However, with each step, Khumalo's life turns to chaos, and she is left battling the worth of truth.
The End Of The F****** World (2017)
It's the end of the world for these teenage pairs. James is a peculiar individual, describing himself as a psychopath for no valid reason whatsoever. Alyssa is a foul-mouthed teenage runaway.
Will they ever find love despite them being two different people? Maybe, but in true young adult fashion, we watch them encounter a ton of trouble first. This series has two seasons. We recommend clearing your schedule first before binging.
Baby
If you would like to experience Italy's take on teen scandal, we recommend this series. The show is slightly controversial as we follow two high school girls from Rome's wealthy Parioli district seeking financial independence through prostitution.
They, therefore, have to live double lives while undergoing pressure to ensure no one in high school catches on to their after-school activities. This is not a spoiler alert, but it finally does. If you want to know exactly what happens, watch the show to find out.
How To Sell Drugs Online Fast
All you need is a tech-savvy teen, a storefront, and you're good to go. This show is inspired by the real-life events of how a nerdy seventeen-year-old German teenager, together with his best friend, created the largest online drug business from a bedroom.
Despite their journey not being an easy one, the reason behind why they started will have you in tears. This was all done to impress his ex-girlfriend, who loves popping pills at parties. This series is not your typical love story.
Switched
Body-swaps are mostly seen as comedies, but how about thrillers? This thriller series is based on a Japanese manga by Shiki Kawabata, so strap in it's going to get wild. The series follows two high school students by the names Ayumi and Zenko.
Ayumi seems to have it all. From good looks, a great boyfriend, and a perfect life, there is nothing she seems to lack. This is until jealous Zenko steals her body, pretending to be unaware of how the switch happened. Watch this show for mind-bending twists.
The Rain
Danish accents are unique, especially when it comes to pronouncing names such as Rasmus and Simone. Watch the two teenagers trying to find their way after an apocalyptic rainfall wipes out Scandinavia's entire population.
However, things begin to get interesting once they come across a ragtag team in the forest. We witness tons of raging hormones, drama, and struggle. If wondering how the rain killed everyone and if they will survive it all, you have three seasons to find out.
Quick Sand
This was the first Swedish language series on Netflix. It is based on a novel by the same name written by Malin Persson Giolito. Quicksand was silently controversial as it addressed the topic of high school shootings.
We follow Maja, who is on trial for murder following a shooting at her school. However, as the trial unfolds, we discover the case is not as black and white it may seem, and there is more to the story. There is only one season out, so schedule a few hours to watch this series.
Sintonia
Hello, Brazil! That's right. We head to the sunny country to follow three childhood friends Nando, Doni, and Rita, as they attempt to make a new life for themselves away from their São Paulo origins.
However, despite their attempts, the three rely on one another for support to keep each other grounded and far from self-destruction. You can binge-watch the first season now as we await the second season, which has been confirmed.