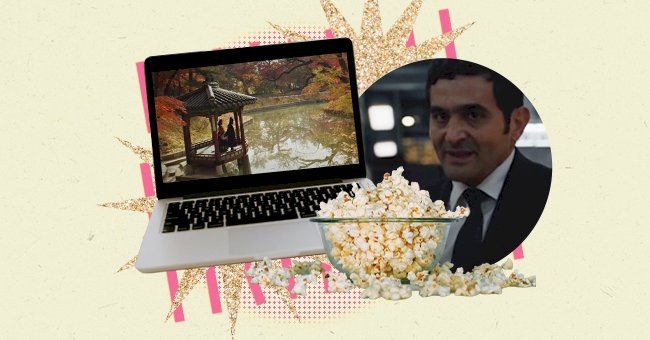 7 Underrated Foreign TV Series On Netflix
One of the best things the internet has ever given us access to is foreign films. As video streaming pushes into new territories, we can now travel from Tokyo's bustling metropolis to the turquoise oceans in Tanzania from the comfort of your house.
If you are on the fence about foreign films due to subtitles, you let a small obstacle take you away from the most exciting content around. Foreign films are no more different than domestic releases. They still have drama, romance, and more, just in another language.
We like a good binge session, so aside from foreign films, we love an excellent foreign TV series. Moreso, we love a refreshing spin, so we have curated a list of underrated foreign TV series you can binge-watch on Netflix.
Sacred Games (India)
While Bollywood can be fun, this show excellently showcases India's incredible prowess at storytelling on the small screen. Sacred Game is India's first original on Netflix and hopefully will not be the last because the way the show kept us glued to our seats was insane.
The story is crafted around a cat and mouse chase between the Mumbai police and a high-profile drug pin. Soon awkward connections and hushed corruption in India are exposed. If this sounds like your cup of tea, grab your popcorn and tune in.
The Rain (Denmark)
Settle in Young Adult fans for this dystopian Danish sci-fi thriller is right up your alley. A scientist leaves his two children in a bunker to fend for themselves after the poisonous rain takes the lives of those unfortunate enough not to find shelter.
However, the teenage siblings leave the bunker behind and search for their father with only two important pieces of information. Question after heart racing question will ensue, so binge the seasons of this series to answers.
La Casa de las Flores (México)
The telenovela got a modern upgrade with this soapy Mexican drama. The series follows a family who owns both a successful flower enterprise flower shop and cabaret under the name La Casa de las Flores which translated to English means "House of Flowers."
The show exposes dark family secrets in true telenovela style while addressing LGBTQ stereotypes, Scientology, and drugs. Quite the cocktail! However, the show manages to be entertaining, hilarious, and addictive all at the same time.
Boys Over Flowers (South Korea)
If you're interested in getting into K-dramas, you have to begin with this classic. The K- drama follows the lives of high school teenagers enrolled in the elite private school. Within their hallways reigns a bully group of boys under the name F4.
Things begin to take a turn once Geum Jan Di, a low-income student named, enrolls in the school and tries to stop the bullying. In true K- drama fashion, she finds herself at the center of a romantic love triangle with two members of the F4 group. Who will she choose!?
Quick Sand (Sweden)
This Swedish drama will have you hooked in only six episodes. This timely story begins with unsettling subtle cues that lead to a larger, more shocking conversation towards its ending. We follow a teenage girl named Maja, who is the sole survivor of a horrific crime.
The show touches on the sensitive topic of school violence while set in a quaint Swedish suburb. Throughout the show, Maja's innocence is up for debate as we go through past and present timelines to find out the truth behind the fatal crime.
Kingdom (South Korea)
Just as Korea did with Train to Busan, strap in for a wild Zombified ride in this period piece set in Joseon, Korea. The series is adapted from a webcomic that follows Prince Yi Chang as he investigates the plague taking over his father and the southern provinces.
Like India's "Sacred Games," this was also Netflix's first Korean original and it does not disappoint. The story is superb as we yearn for an end to the plague in the face of a simmering coup. Tune in for a refreshing take on the zombie genre.
Into the Night (Belgium)
The premise is enough to get you onboard alone. Prepare for nail-biting suspense as you strap in for a flight like no other, as a group of people on a plane soon realize they cannot land and have to continue flying into the darkness. Why?
The sun will wipe out anyone who comes into contact with it. Therefore, this bunch of strangers faces heart-racing risks as they try to keep the plane from crashing and figure out how to survive in their new reality.