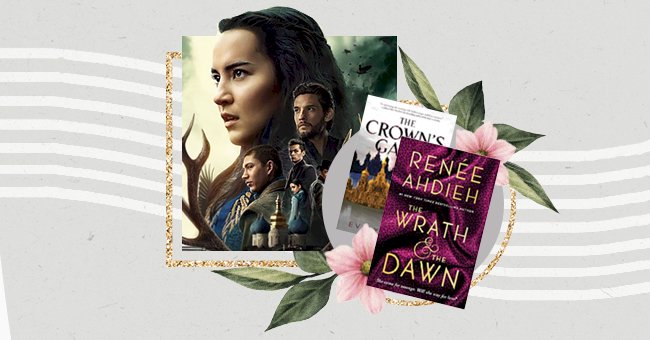 10 Bingeable Fantasy Books Like 'Shadow And Bone'
"Shadow and Bone" is Netflix's newest addictive fantasy series. So, if you're one of those people who stumbled upon the binge-able episodes on Netflix or read the books prior, you may be in the market for more.
From the romance, magic, and swashbuckling battles, what's not there to love about this fantasy series? Now you might feel lost and are probably scouring the internet for a fantasy series to sweep you away like "Shadow and Bone."
"Shadow and Bone" is based on the Grishaverse books by Leigh Bardugo. There is no better place to binge a series with the same feels than with another fantasy book. Immerse yourself in the intrigues at court and discover supernatural powers with these ten binge-able books similar to Shadow and Bone.
Serpent & Dove by Shelby Mahurin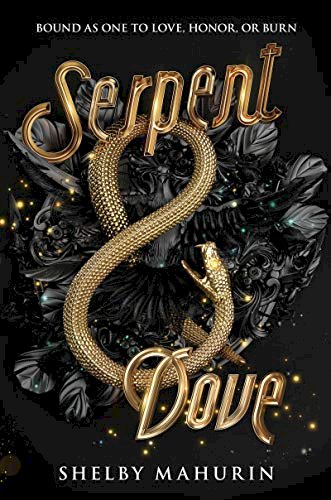 amazon.com
If you love complicated love stories, this book will do the trick. The story is centered around Louise, a young witch who took shelter in a city away from her coven. While residing there, she must hide her magic or face death.
However, due to compelling circumstances, she marries a notorious witch hunter. While stuck together, these natural enemies must decide between listening to their feelings or the stories about each other.
Trail of Lightning by Rebecca Roanhorse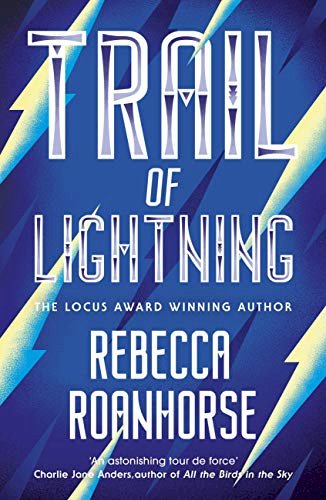 amazon.com
After the climate crisis destroys the entire world, Dinétah, formerly known as the Navajo reservation, is reborn. In it resides Maggie, a Dinétah monster killer whose task is to protect the people. When a young girl goes missing, Maggie is called upon to help.
Maggie enlists the help of Kai, an unconventional medicine man, to help her solve the case. But when she finds the other monster is more powerful and terrifying than she is, she is forced to confront the past to solve this mystery case.
Wicked Saints, by Emily A. Duncan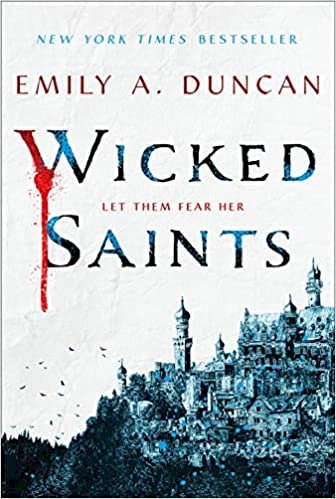 amazon.com
Wicked Saints is a dark fantasy set in a Slavic-inspired world telling a seductive tale of power, faith, and agency. We follow a prince who faces an identity crisis off the battlefield, a boy with a horrible secret, and a girl who is tasked to save the kingdom.
The story takes place in a chaotic century-long war between two countries: Kalyazin, where a few can tap into the god's magic, and Tranavia, ruled by ruthless magicians who revoke the gods. With such differences, you're in store for some enemies-to-lovers romance.
The Wrath and the Dawn by Renée Ahdieh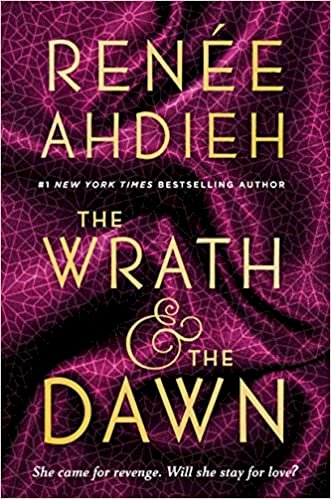 amazon.com
Prepare for a ton of twists and turns. We follow Khalid, a young king who kills his new wives after every dawn. Thus, when Shahrzad's best friend falls victim to the king, she volunteers to marry him to exact revenge.
While remaining alive after each dawn by telling elaborate stories to the king, Shahrzad learns more about the apparent murders. She slowly falls in love with the king and is torn between following her heart or her thirst for revenge.
A Song of Wraiths and Ruin by Roseanne A. Brown
amazon.com
All doesn't end well after a successful escape to a new city named Ziran for Malik and his sisters. Upon arrival, his sister Nadia is kidnapped as an entrance fee into the city. To get his sister back, he strikes up a deal to kill the princess, Karina.
On the other hand, grieving Karina has her own deal - to claim the king's beating heart to resurrect her dead mother. But for each to get what they want, they must kill each other. However, despite their families, what if Karina and Malik fall in love want?
Children of Blood and Bone, by Tomi Adeyemi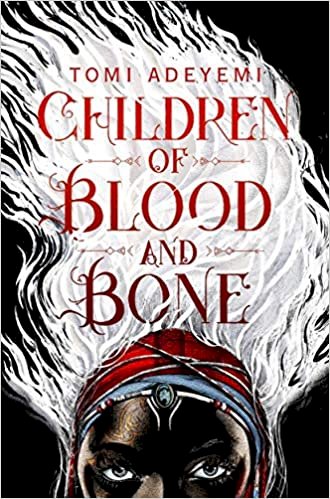 amazon.com
This West African mythology is a coming of age story that touches on topics of allyship and racism. The book is based in Orïsha, where the king oppresses and slaughters the defenseless Maji after removing all magic.
However, when a young girl named Zélie discovers there is a way to bring back magic, she unexpectedly teams up with the king's daughter Amari. Together, the two try to get away from the magic-hating prince and free the people once again.
Clockwork Angel by Cassandra Clare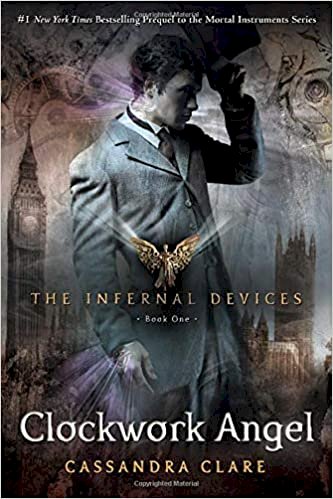 This is the most intriguing book in the Infernal Devices trilogy. We follow Tessa, a young woman in magical victorian London who recently discovered her connection to the shadow world.
After her brother goes missing, she enlists the help of two Shadow Hunters to help her find him. Will, who is quite sarcastic and Jem, gentle and thoughtful. Also, she learns a lot about herself while getting caught up in a love triangle in the process.
The City of Brass, by S.A. Chakraborty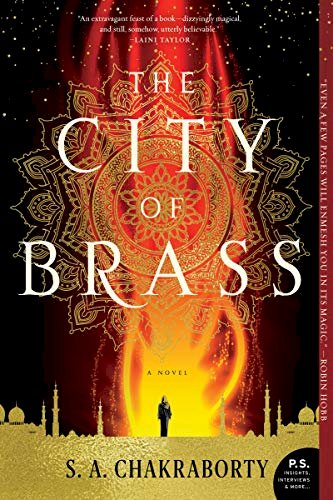 amazon.com
Nahri is an orphan on the streets of 18th century Cairo. To survive, she's always counted on her tricks and quick hands but never turned to magic. However, things take a turn when she accidentally summons a handsome and sly djinn.
The djinn tells Nahri she is actually from a magical city named Daevabad in the desert. The city is not an easy place to be, and soon Nahri finds herself enveloped in the city's politics. Unfortunately, this time, Nahri's petty tricks cannot save her from danger.
The Crown's Game by Evelyn Skye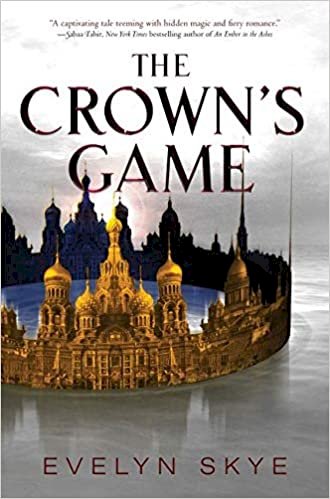 amazon.com
This is epic Russian-inspired fantasy follows the story of the Tsar who creates The Crown's Game to fulfill his need of having a powerful enchanter beside him to destroy the invaders that threaten the empire.
The game has the only two enchanters in Russia that must battle to the death to become the new advisor. Nikolai, an orphan boy, and Vika, a small-town girl, are put against each other, desperate to win, but things get complicated when they start to have growing feelings toward each other.
Throne of Glass, by Sarah J. Maas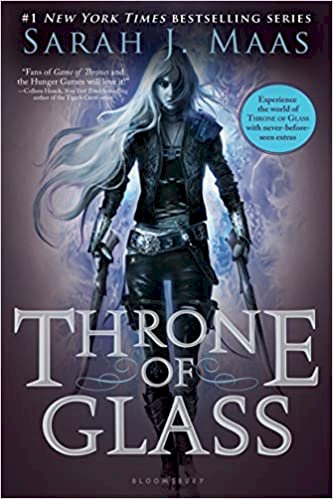 amazon.com
You're in for a ride with this fantastic seven-part series where the stakes keep getting higher. Celaena Sardothien is a teenage assassin with serious knife skills serving a sentence in a death camp. However, she is offered a chance at freedom on one condition.
Celaena must pretend to be the crown prince's champion in the Adarlan tournament, where they will select the next royal assassin. However, her competitors keep turning up dead, and she figures out a sinister plot stretching far beyond Adarlan's borders.