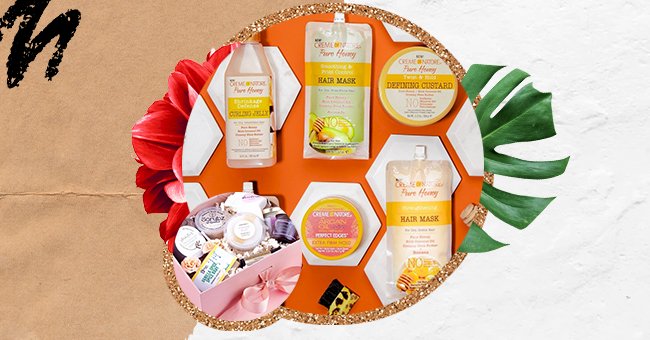 10 Black Girl Friendly Beauty Boxes Worth Trying
Every woman wants a beauty box that contains all her favorite products at once, and while she can't have that, a box that contains all her beauty needs will still make her smile.
While there are many beauty boxes on the market, finding ones that work for Black girl's needs is not as easy as it should be. So we have carefully examined multiple boxes to find the ones that will work for all the unique beauty needs we have.
We were surprised to find that several brands boast of combinations perfectly made for a black girl. Here are some boxes that immediately caught our eye.
1. Yeye Mi Black Owned Hair Care Box
This is one box even beginners would fall in love with. It contains a scrunchie to put your hair in place, a satin bonnet for nighttime, and unrefined shea butter.
It also has a nourishing hair growth oil, a moisture mist you can use on the go, and more. What's not to love?
2. Cos Box
The Cos Box is a unique one because each box is different with products formulated specifically for you. The best thing about their beauty boxes lies in combining the ultimate skincare picks for a black girl.
Just because "black don't crack" does not mean it should not be taken care of. Time to start the proper skincare routine for you.
3. CocoBean Gift Box
With this box, you don't only get to pamper yourself; you also support black-owned businesses. It is a win-win! The box has a variety of skin care products formulated for black-skinned women.
The brand believes they have gone beyond beauty as they explore Afrocentric, wellness, and faith-based themes as reflected in their boxes.
4. Odyssey Box
With the Odyssey wash set box, wash day has never been more leisurely! The box offers you products that cleanse, condition, hydrates, seal, and more.
This is all a black girl's hair needs on wash day! Also, if you are a lover of plant-based products, then you have to look no further.
5. Curlbox
Being a member of the CurlBox exposes you to a variety of hair care products every month. Subscribers are promised four or more quality product samples every month. If you love exploring new products, then this is for you.
This is an exclusive, affordable, and effortless way to explore more hair care products at the price of one!
6. AKA Beauty
How would you love to build your box? AKA Beauty gives you the liberty to make your box and have it delivered to you every quarter. This means not having to pay a monthly subscription, especially if you are on a budget.
Each box offers you at least five make-up and skincare products from a range of high-quality and unique brands.
7. 4CurlyHair
With 4CurlyHair, there is always a discovery to be made. Products are paired as they best work for curls and kinks, and this has got to be the best pampering every black hair needs.
Your regime is delivered every 2 or 3 months based on your preference from standard to luxury boxes.
8. Serenity Box Co.
Beauty starts from within, and Serenity Box offers boxes that care for both your internal as well as your external. Besides their tea boxes, their wellness boxes include products that are essential to your daily beauty routines.
Treat yourself to something relaxing and luxurious. After all, if you don't take care of yourself, who will?
9. West Room Aesthetics
Price: Starting from $485
Irrespective of your skin type, they've got the perfect box just for you. Each box comes equipped with products for both day and nighttime regimens.
The brand works with a network of skin specialists and dermatologists, which means you are in safe hands.
10. My Bridal Box
Price: Starting from $140
Brides are not left out! This is one box every bride-to-be needs to prevent wedding day emergencies. This box promises you both essential and luxury items.
From bridal lashes to wedding planning guides, brides-to-be will be grateful they copped one of these.