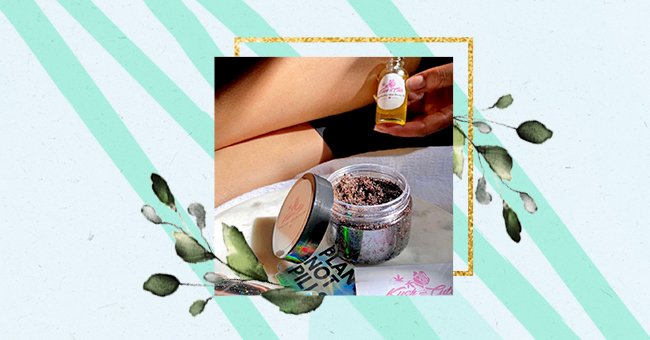 10 Black Owned Cannabis Businesses To Support This 420 Week
It's the week of 420, and we are safely celebrating everything cannabis. Unfortunately, there's been a long history of racism when it comes to the cannabis industry, and it's about time we change that.
The black community has seen many of its members been thrown and kept in jail over marijuana. Even once cannabis became a booming industry to get into, many black men and women were held in prison.
These arrests have fueled a white-dominated industry, which is a form of gatekeeping and racial inequality. As a result, we've listed ten black-owned cannabis businesses that you can help empower this week.
Royal Highness
After watching her sister suffer painful lupus symptoms, Keyva King started a medical marijuana business. Her Coachella Valley queendom is now a successful luxurious dispensary for all your stylish smoking needs.
Jane Parade
This Brooklyn-based marijuana lifestyle and apparel brand offers every trinket and accessory you can dream of. Founder Janelle Benjamin-Grant went into the business to shift the image of women who smoke.
Kush And Cute
After concluding that marijuana needed to be more diverse and de-stigmatized, Iyana Edouard founded Kush And Cute. Her brand offers hemp oil-infused skincare products that provide highly praised results.
Viola
Former NBA star AI Harrington founded Viola in 2011 and has been synonymous with quality since. You can purchase anything from pre-rolled joints, extracts, and cannabis flowers from this well-known brand.
Kayaire
Ebony Clay founded Kayaire to prioritize the needs of women of color with skin conditions. The brand's products use the anti-inflammatory properties of cannabis to target skin ailments like eczema, acne, and psoriasis.
Brown Girl Jane
Malaika and Nia Jones's holistic and scientific approach to black women's wellness needs manifests through their brand. Brown Girl Jane uses non-toxic CBD formulas to offer the best beauty and wellness products.
Black Dragon Breakfast Club
Tsehaitu Abye created the Black Dragon Breakfast Club to help people network within the cannabis industry. The diverse online marketplace offers a variety of products by various vendors all over the US.
Ardent
If you love technology and cooking, then you will love Ardent's nifty cannabis kitchen device. The brand's star product activates THC to infuse in food with a decarboxylation method that is difficult to find anywhere else.
Cannaclusive
Mary Pryor co-founded Cannaclusive, an agency that facilitates inclusion in the marijuana industry. The agency offers consultancy, visuals, marketing, advocacy, wellness guidance, and education to those who seek it.
Oracle Wellness Co.
Megon Dee founded Oracle Wellness Co. to offer CBD wellness and personal care products. Dee used her experience as a cannabis chef, consultant, and educator to develop products that improve wellness.