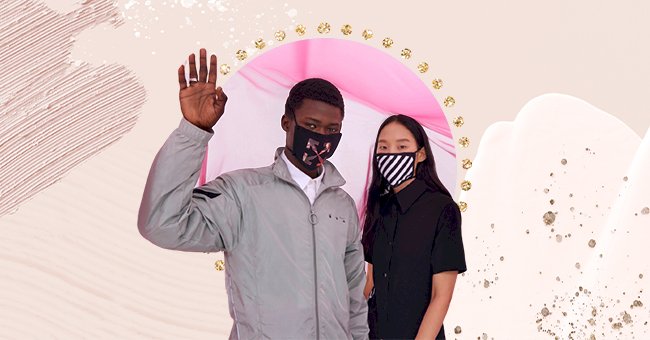 10 Black-Owned Mask Businesses To Support
By now, you may have heard that even if you have been vaccinated, there is still no reason not to wear a mask. Already, masks are necessary, but as we look to move around our daily lives, we need an everyday solution.
If the usual masks are bringing down your outfits, you may be interested in unique print and styles. Black-owned businesses are producing quality masks, so if you want to put your dollars somewhere, consider taking this route.
Please remember that these masks are not medical grade. Therefore, consider adding them on top of medical-grade masks to designer masks or adding filters to masks that can accommodate them. Scroll below for ten black-owned mask businesses you can support right now.
Taylor Jay Collection
French Terry is such a super soft material. Therefore, when choosing a mask, you want to be kind to your skin with thoughtful materials. The Taylor Joy Collection has some really fantastic french terry masks that come in dreamy colors too.
Sun Gods
Sun Gods' masks are just gorgeous to look at. The brand stocks many mask styles with exciting prints and designs, like patchwork that makes us wish summer was around the corner. A bonus: they match come of the bohemian clothing Sun Gods offer.
Stuzo
Up next is the fun named Stuzo. The masks from Stuzo often have fascinating prints and empowering slogans that will have you make a statement wherever you go. Moreover, these masks are super affordable.
Coradorables
Another win for the fun names. This time these masks from the also very adorable Cora Spearman based in Honolulu, HI. As an ode to their place of origin, these masks are made with breathable and machine-washable fabric inspired by Hawaii.
Studio One Eighty Nine
Studio One Eighty Nine uses materials sourced from Ghana. Moreover, the fabrics for the masks are from off-cuts of previous collections. This way, the company ensures that it cuts down on production waste.
Sock Fancy
Sock Fancy are better known for their brightly colored socks. However, the brand has added reusable masks to its repertoire. The masks are just as bright, and they come with adjustable earloops and nose clips that make them perfect for a comfy fit.
Royal Jelly Harlem
This maks is royal indeed. Meghan Markle, Gabriell Union, and Claire Danes have all purchased masks from this black-owned business. The brand has a variety available, but if you want to recreate Markle's look, you can go for the striped one in stock.
Romeo Hunte
Who said masks could not get luxe. Based in New York City, these luxury masks are designed by Romeo Hunte and are crafted out of double-layered satin, three panels, and leather piping. Moreover, they come plain or in prints and feature adjustable straps.
Off White
Louis Vuitton menswear designer Virgil Abloh brings his unique style to his own brand Off White. Despite the hefty price tag, the brand released masks that flew off the shelves and are still being resold for much more. They feature the signature Off White stripe design for the ultimate status symbol.
Samaria Leah
Last but not least are these hand-crafted masks made by the owner of the same brand name Samariah Leah. The Los Angeles-based designer crafts her denim masks out of 100 percent cotton, and they come in two sizes to accommodate fits.