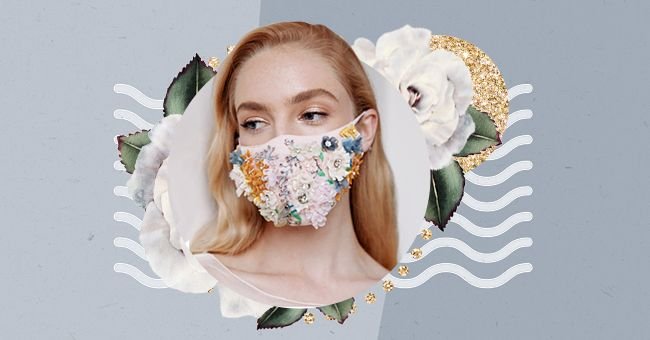 10 Sustainable Mask Brands To Know
Although nobody asked for a pandemic, the increased use of disposable PPE has reduced sustainability. Disposable masks may seem cheaper and easier to access, but there are options.
Wearing face masks was something relatively uncommon in the world, almost less than a year ago. Once the coronavirus pandemic hit us hard, we all found ourselves in a position that we've never been in.
Disposable face masks were the most easily accessible face covers back then, but now we have options. Read more to have a look at ten sustainable, reusable mask brands you can depend on for a stylish new mask.
Selva Negra
Selva Negra is a Latina-owned clothing brand that offers quality items produced sustainably in downtown LA. Their masks also have straps that wrap around your head for those who get irritated behind their ears.
Summersalt
In addition to selling excellent quality swimwear and essential clothing items, Summersalt also has stylish masks. Their adjustable covers come in a pack of three, so you can cycle through a set each week.
Oh Seven Days
Nothing can get cuter than the cute designs from the range of masks by Oh Seven Days. These fashionable face covers also have a wire nose ridge for your comfort and a filter pocket for a carbon filter insert.
Collina Strada
Who wouldn't want limited edition designer face masks as part of their protection? Collina Strada uses leftover materials from its ready-to-wear collection to create unique and chic designer face masks.
Jennifer Behr
Make a fashion statement with this sustainable accessory brand's embroidered face masks. Jennifer Behr prides itself in making eco-friendly items for customers without compromising on beauty and style.
Madewell
Do some double good when you purchase Madewell's reusable face masks. Along with J. Crew, the brand donated 75 000 single-use protective covers to Montefiore Medical Center in New York.
Hackwith Design House
Hackwith Design House focuses on made-to-order apparel that is long-lasting and ethical. Their face masks follow the same creation practices and use spare fabrics from the studio so you can match one of their items.
Christy Dawn
Christy Dawn uses deadstock for all of its clothing items, including the face masks. Look forward to the soft feeling of the organic cotton used on the soft reusable covers with stylish designs to top it off.
Avocado Green Mattress
This sustainable mattress company does not only make sure that you are protected in your sleep. Their face masks are surprisingly stylish and made from 100% organic cotton, and come in different styles and sizes.
Parachute Home
Parachute Home is another bedtime (specifically bedding) focused brand that produces sustainable masks. If you like the feeling of organically processed premium sheets, then you'll love their masks too.