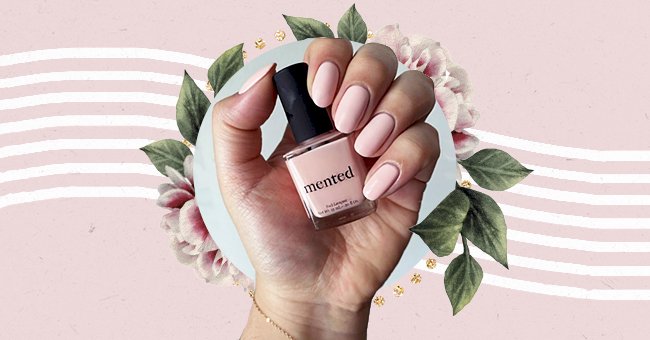 10 Black Owned Nail Polish Brands To Support ASAP
You've celebrated Valentine's Day, Mother's Day, but have you ever celebrated National Nail Polish Day? The fact that this day exists puts a smile on our faces. It's June 1st if you want to get into the nitty-gritty, and it was founded by nail polish company Essie.
However, as adorable as the day is, we are not waiting for June 1st to celebrate brightening our nails with exciting colors and designs. While some nail parlors could still be closed, there is no need to skip quality nail polishes to achieve the best D.I.Y results.
In the capacity of inclusivity, you can purchase quality nail polishes from black-owned nail color brands. As the world seeks to accommodate more black innovators, you too can make a difference by showing your support of these ten black-owned nail polish brands.
Suite Eleven
If you have super sensitive skin and are prone to allergic reactions from chemicals in regular nail polishes, Suite Eleven is here to sort you out. The brand was started by Arieal "Ari" Smith-Liburd, who created her brand with sensitivity in mind.
Liburd had to toss out all her beauty product after suffering from food and chemical allergies. Thus came Suite Eleven, a nail polish brand Liburd began formulating since 2015. Suite Eleven offers 10-free, vegan, and PETA-certified nail lacquers perfect for those with sensitive skin.
Triple O Nail Polish
Symantha Wechie-Onyechi founded OOO polish, and she is serious about her polishes. Where others could be edited to give a false representation of the color, OOO polish shows accurate representations of the polish on underrepresented skin tones.
Thus, what you see is definitely what you get. Onyechi is also a lover of history, and it can be seen in the naming of the polishes. Several collections are named after some pre-colonial African States like the Bamana Empire and the Kingdom of Nri.
Mented Cosmetics
Mented Cosmetics made a name for themselves with their nude lipstick for all complexions. They have also included in their cosmetic line nail polishes of flesh-toned colors that also strive to be universally suited to various skin tones.
Pear Nova
Rachel James came up with Pear Nova while studying fashion merchandising at university. She aimed to conceptualize a vegan, luxury nail polish line. After presenting her project, she was encouraged to work for a brand like OPI.
However, James decided to bring her ideas to life, and Pear Nova was born. The brand boasts excellent textures and finishes. They stock everything from shimmer to glitter, cream, metallic, and sheer finishes.
Bernadette Thompson Nail Care
Bernadette Thompson has the honor of being the first black-owned nail care brand in the USA. Thompson is now a celebrity nail tech, having worked with celebrities like Lady Gaga, Beyonce, and Ariana Grande.
The brand carries luxe nail lacquers that are sleek, practical, and sophisticated without ever leaning into the boring territory—moreover, the brand stocks fantastic nail care treatments and products to get your nails into tip-top shape.
D.I.D. Nail Paint
When doing your nails, never go in blind. Make sure you get your topcoat and primer in for longer-lasting nails. For a great topcoat and primer, there is no better place to look than D.I.D.
Moreover, they have loads of excellent nail polish that are eco-friendly, for they are free of formaldehyde, formaldehyde resin, and toluene. Another great thing is that you can buy a set of polishes in a bundle.
Rooted Woman
Putting on nail polish is a sign of self-care even before the word was coined. It's very therapeutic, so when the Rooted Woman brand places itself as a self-care brand, it's not hard to be sold on the idea. They have ethically made polishes with a range of soft, neutral shades.
The brand was founded by India D. Williams, who was inspired by her blog Rooted. Williams wanted to create a brand for professional women to still express themselves in the workplace and have them indulge in self-care at the same time.
Mischo Beauty
Personal experiences always lead to the best business solutions. Such is the case of Mischo Beauty nail polishes. Kitaya Mischo King was expecting, but she could not find a chip-free polish that contained safe ingredients. Therefore she embarked on creating her own, a process that took two years.
Mischo Beauty's polishes show that King's hard work. These polishes are luxurious, from their sleek packaging to their 10-free safe, and elegant formulas. Did we mention they have a gorgeous glass file so you can file down your nails in style?
Breukelen Polished
It's time to get polished Brooklyn style. The unique name and concept of this nail polish brand inspired by the famous NYC borough. Look out for names of streets like Marcus Garvey (renowned Jamaican civil rights leader) or slang named colors. The colors are also gorgeous and are vegan and non-toxic.
People of Color
Last but not least is the funky brand People Of Color. The brainchild of this nail polish outfit is Jacqueline Carrington, whose drive to create nude polishes for women of color left out of the beauty market.
All the polishes are created with brown skin in mind and are thus super flattering, not to mention they are incredibly unique and fun. Moreover, like others on this list, they are 10-free and are perfect for a manicure after a long day.