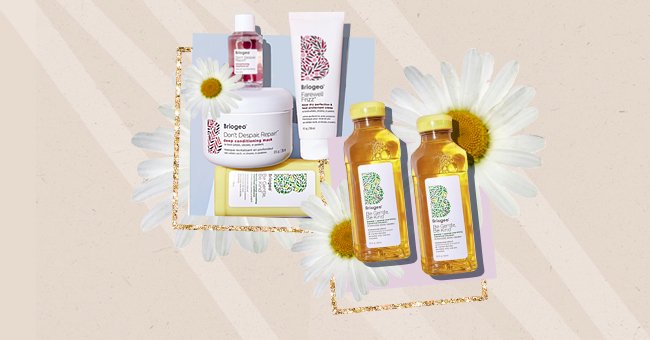 20 Black-Owned Beauty Brands To Support This Year
As we adjusted to the new normal of COVID-19, racism is still a significant subject of discussion. Seeing as people of color do not have it easy, we're taking a look at some of the brands owned by people of color.
Many on social media showed their solidarity with the Black Lives Matter movement by protesting, signing online petitions, and supporting black-owned companies with protests having taken place across the country.
If the entire beauty industry in recent years has worked to broaden its horizons towards greater inclusiveness and diversity, some beauty brands have had this goal clear since their creation, and we have a list of some of them.
1. Uoma Beauty
Uoma Beauty exists to re-write the rules of inclusivity and diversity to create a world of beauty that truly is for all of us. The brand claims to be the most inclusive black-owned beauty brand.
The UOMA Beauty range is rebellious, innovative, and created for all. With the brand, you are an empowered tribe.
2. Fenty Beauty
Fenty Beauty by Rihanna was created with the promise of inclusion for all women. Fenty Beauty products are designed to feel lightweight, even as they deliver buildable coverage that effortlessly layers to make skin look like skin ultimately.
3. Epara
This is a well-considered inclusive brand introducing the consumer to the best organic and natural ingredients from Africa. One woman's quest to discover luxury skincare that caters to the unique issues affecting women of color led to a bespoke beauty brand created especially to nourish and protect.
4. Nubian Heritage
Passionate about natural products with indigenous ingredients and fascinated by the cultures they come from, the three Nubian Heritage owners began handcrafting shea butter soaps and salves to sell as street vendors.
Guided by the legacy of ancient Nubia, the world's first melting pot, Dennis sought to remix healing wisdom and culturally authentic practices into modern wellness solutions that became Nubian Heritage soaps. In daily conversations with the community as a street vendor, he heard and strove to answer the demand for healthy products that spoke to people's unique wellness needs.
5. Mented
Mented Cosmetics was created because the founders believe every woman should find herself in the world of beauty, no matter her skin tone. Also, when it comes to beauty, no one deserves to be an afterthought.
From their original nude lipsticks to eyeshadow palettes to blushes, each of their makeup products is perfectly pigMented to match your skin tones.
6. Pat McGrath Labs
Defiantly decadent makeup created by the world's most celebrated editorial and runway makeup artist, Pat McGrath. She believes that makeup is a movement, is mesmerizing, and a significant thing.
7. Juvia's Place
Inspired by Africa's vibrancy, Juvia's Place was created to celebrate the rebels, rulers, and queens of the African kingdoms of long ago.
8. Beauty Bakerie
The Beauty Bakerie brand is a direct reflection of Cashmere's perseverance and passion for high-quality, healthy ingredients that enhance everyone's beauty every day.
The brand has been dubbed 'activists in makeup' for being vocal about injustices that span various issues, including the disparities within the beauty space, The Black Lives Matter Movement, The Dream Act, The Muslim Ban, and missing children and human trafficking.
9. Lauren Napier Beauty
Lauren Napier went from celebrity makeup artist to self-funded beauty brand founder with global fanfare.
10. Briogeo
Briogeo is a free and transparent brand offering texture-specific products for everyone – from repair to volume to curl care.
11. Charlotte Mensah
Charlotte believes that your hair needs to be properly maintained and cared for so it looks and feels its best.
Her multi-award-winning Charlotte Mensah Manketti Oil premium haircare range is designed for afro/mixed and all curly hair types. The products are made using organic, ethical, and sustainable sourced oils that deliver excellent results and smell divine.
12. TPH By Taraji
TPH celebrates all that your hair can do and will do. Whether you wear weaves, waves, wigs, braids, straight or a curly afro, TPH by TARAJI was created to redefine how you care for your scalp and hair.
TPH by Taraji products delivers nourishment, protection, and deep cleansing solutions for every hairstyle, texture, and type.
13. 54 Thrones
The brand believes that clean beauty originated in Africa. Many of these African beauty rituals we share were initially created with the intent to heal or celebrate.
Plant botanicals like; roots, herbs, oils, and butters were first used to efficaciously treat ailments, maintain health, or as part of ceremonious occasions like births and weddings. These same plant botanicals have potent results when used as part of your beauty routine.
14. Plant Apothecary
PLANT Apothecary sets the standard in certified organic, eco-friendly self-care. They use the highest quality, organic essential oils and botanical ingredients to make highly effective, plant-based skincare for the ultimate in clean, vegan, cruelty-free beauty and grooming.
15. Buttah Skin
Buttah Skin has the vision to give melanin-rich skin the attention it deserves. The brand aims not just to nurture your skin—they want you to discover the beauty that lies within.
Their goal is to give you the confidence to look in the mirror and genuinely love the skin you're in. Everyone needs a Iii' Buttah – baby!
16. Klur
KLUR is more than just quality products and a conscious ethos. It's about a human connection. At its heart, there is a well-considered functional approach in both process and products.
The brand is an independent, self-funded, woman-owned, and operated company. They believe that sustainability not only means addressing the long-term impact on our ecosystem but that we must also make products that meet the demands of everyday life.
17. Hyper
Hyper Skin is an accessible, results-oriented skincare brand rooted in multiculturalism. They're hyper-targeted on treating dark spots and discoloration on all skin tones and enhancing glow.
18. Rosen Skincare
Rosen is making cleaner, more thoughtful skincare for people with acne-prone skin. That means all your bumps and scars now have a cleaner enemy. The brand wants you to be confident, comfortable, and happy with yourself and in the skin you have.
19. Beneath Your Mask
Beneath Your Mask was created as a skin, body, and hair rejuvenation line designed to restore, repair, and reverse the toxic effects of environmental hazards, health challenges, stress, and the damage done from countless other unforgiving aspects of our lifestyles.
The brand strives to create pure, luxurious, all-natural products loaded with tons of healing ingredients that appeal to your senses.
20. Eden Bodyworks
Devastated by the harsh chemical products, eleven-year-old Jasmine Lawrence sought to develop her solution to losing most of her hair. Jasmine used her allowance and love of math and science to create a hair oil to help regrow her hair.
At the age of thirteen, after attending an NFTE BizCamp, Jasmine founded EDEN BodyWorks to share her creations with the world and meet the need for affordable, natural hair and body care products that work.