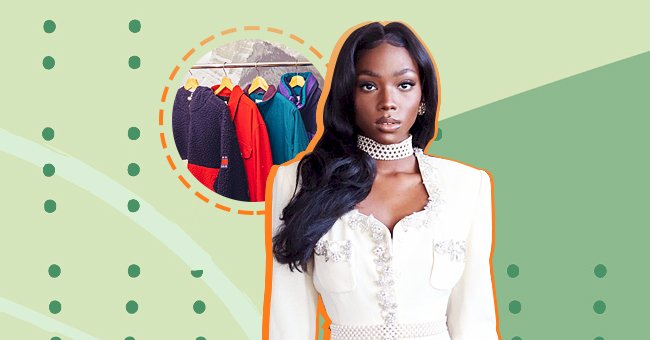 10 Black-Owned Vintage Stores To Support When You're Thrifting
For those looking to shop for some fashionable items with a backstory to give a new lease on life. Here are some vintage stores that offer some fashionable original items,
The fashion industry which has been largely criticized for its lack of consideration as far as ethical and sustainable practices is concerned has been making a few changes. Sustainability has become the new buzz word in the industry and with that we're seeing the stigma of thrifting die out as more and more people opt for some fashion item with a history.
With that, we're also seeing many Instagram thrist stores that are offering some outstanding and unique items. Check out these ten online, black-owned vintage stores for some one of a kind pieces and styling tips.
PO2M
People Of 2morrow have a keen eye for fashion, objects, and home staging. They focus on being environmentally sustainable through their eco-friendly clothing.
Elia Vintage
Elia Vintage offers worldwide shipping so you can get the style even if you're not in America. If you're looking for curated vintage clothing as well as personal styling, check out their website.
JW Vintage
JW Vintage is a Miami-based operation that includes some seriously vintage items like Levi's denim, and striped Tommy Hilfiger button-ups.
Washington Ave
"New, Reworked & Vintage Finds."

Reads their Instagram
Roam Vintage
Founded by Natasha Zoë Garrett who, on the website expresses her love for old things being repurposed and given new meanings in the process.
Imperial
In addition to some of the vintage wrestling, NASCAR, band T-shirts that they offer, Imperial also sells its Imperial Lab line unique upcycled items like Carhartt jackets and Nike hoodies that'll ensure that you've surely got one of a kind items when you step out.
Thrifted Feels
"One of a kind curated garments that express diversity, minimalism, and grace."

Reads the website.
Subrinaheyinkvintage
If you're looking to bring life back into some designer items of yesteryear, here's the vintage store for you. And they offer bi-monthly stories sale as well as worldwide shipping.
ReinVintage Collection
ReinVintage Collection has managed to build up a client list that includes the who's who in Whoville like Cardi B, Kristen Noel Crawley, and Kim Kardashian. They're renowned for their remarkable collection of vintage designer sunglasses, swimsuits, and handbags, among other things.
Roop
"Keeping your accessories scrunched. Lovingly made from remnant and vintage fabrics."

Reads their Insatgram bio.