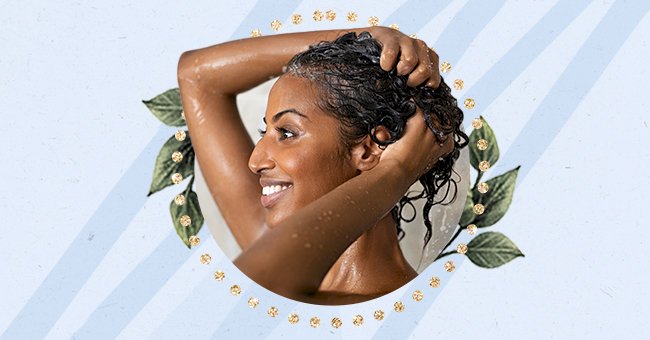 10 Blue Shampoos For Brunettes
From the moment you dye your hair, you're committing to maintaining the color you choose, and that involves switching up your shampoo. The same way blondes use purple shampoo to tone their hair and preserve the color; brunettes need to use blue shampoo.
Dying your hair can be an impulsive decision, but anyone who has done will tell you that it takes a lot of commitment. When you want to preserve your color of choice, you have some shopping decisions to make!
Just like blondes need to use purple shampoo to tone their hair and keep the orange hues at bay, brunettes need to do the same. It's a color wheel theory, and if you're completely lost and don't know where to start, here are some blue shampoos to try for your fresh brunette do.
1. John Frieda Blue Crush for Brunettes Blue Shampoo
John Frieda products treat your hair like royalty; they cover everything from frizz to color toning! The Blue Crush shampoo isn't only for color-treated hair, and natural brunettes can use it too to keep your brown hair evenly toned!
2. Redken Color Extend Brownlights Blue Toning Shampoo
Redken's Blue Toning Shampoo is a sulfate-free blue toning shampoo to take care of your brown hair, natural or dyed! It keeps your hair hydrated throughout every wash and keeps those orange tones at bay!
3. Not Your Mother's Triple Threat Brunette Blue Treatment Shampoo
NYM's brunette treatment shampoo brings your dull and flat hair back to life! With a gentle cleanser and color-correcting treatment, your hair will be looking at its best from the very first wash!
4. Moroccanoil Blonde Perfecting Purple Shampoo
It might be for blondes, but it works well on brunettes, too, especially if you've got some blonde highlights! The argan oil-loaded shampoo will leave your hair soft and silky and keep your color from turning to something you're unhappy with!
5. L'ange Brunette Boost Shampoo
For every brunette shade you can think of; this boosting shampoo revives your color while also nourishing your hair. Unfortunately, it's not available on Amazon at the moment, but you can buy it from their website.
6. dpHue Cool Brunette Shampoo
Whether it's color-treated or curly, your hair deserves the best, and a green shampoo from dpHue is the best! Without all the silicones, sulfates, parabens, and phthalates, it will restore your hair to its smooth and silky brown glory!
7. AVEDA Blue Malva Shampoo
Aveda is a cruelty-free brand that's been around since forever. Their formula for the Blue Malva shampoo will leave your hair feeling and looking as it did when you stepped out of the salon!
8. Matrix Total Results Brass Off Shampoo
Who better to get color treatment from than Matrix! It helps lighten the yellow and orange pigments that come out when you lighten your hair and keeps your hair the perfect shade of brown till your next salon appointment.
9. Joico Color Balance Blue Shampoo
Fight those brassy hues in your lightened brown hair with Joico's color-balancing shampoo. It's a hair repair and color treatment all in one bottle!
10. Fanola No Orange Shampoo
The Fanola shampoo is a steal at this price and helps you fight the orange tones. It's formulated with coconut oil to keep your hair silky smooth and Tiare flower, which is hypoallergenic and seals your hair cuticles for a soft and smooth finish!
Looking after your hair as a blond didn't seem like much of a chore, but it's quite obvious treatment is needed when it starts turning orange. So grab a blue shampoo and treat your brown hair, so it looks and feels as gorgeous as the day you left the salon!