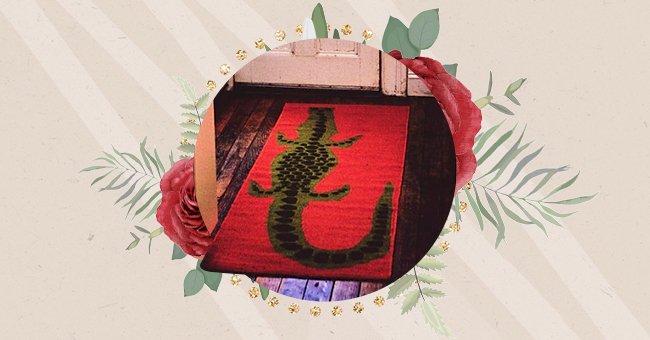 10 Bold Rugs To Spice Up Your Space
People are probably tired of staring at their decor after spending over a year mostly cooped up at home. Putting together a home is a never-ending job, especially with all of the small changes one can make.
It's been thirteen months of social distancing, and your living room or bedroom may be starting to look dull. Although the cabin fever is over, one can't help but feel the need to spruce things up this year.
Changing up your living space can be an easy task if you add a few minor elements to make it pop. We've collated a list of ten gorgeous, bold rugs that can help spice up your space in two seconds.
Maison Deux Rainbow Rug
Price: $179
This fantastic rug may be intended for a child's bedroom or nursery, but what does that matter? Everybody deserves a colorful life, and this fabulous rug does that perfectly without looking too childish.
Cold Picnic Crocodile Runner
Price: $230
Graphic rugs are in this year, and this bright and fabulous crocodile graphic runner is right on-trend. The handcrafted rug is made with 100% wool yarn and is either flat weaved or hand-tufted for the best results.
Aelfie Black Giraffe Flat Weave Rug
Price: $369
Aelfie is known for its high-quality bold geometric printed rugs, bedding, and furniture. This giraffe printed rug is the perfect alternative instead of an animal hind, and it adds a more unique and fun pop to a space.
CeeMeeRugDesign Abstract Rug
Price: $259
This abstract rug is a work of art and can add some sunshine to any room. If you are looking for something modern, artistic, unique, and versatile, then this beautiful item may be your best pick.
Urban Outfitters Tiger Bathmat
Price: $49
You may need a little more pep in your step when it's time to take a shower these days, and we have the perfect solution. This tiger bathmat from Urban Outfitters is a terrific addition to your bathroom or any other room.
nuLoom Vintage Reiko Pink Rug
Price: $59
Make every day feel magical with a bright pink rug in your space to keep you cheerful and happy. Everyone will be delighted to see this unique colored rug in your home, no matter where you decide to place it.
Rugrads Doodle Rug
Price: $250
This one-of-a-kind abstract doodle art rug is too good not to put in your house. The rug's abstract style and pastel colorway are perfect for the popular soft pastel decor trends that are making their rounds online.
Now House Mod Leopard Collection Area Rug
Price: $208
This wild and wonderful rug makes a lovely display for any area; no one would get bored looking at it. The black and white contrasted with the blue details make for a gorgeous combination of lively modern colors.
Nico and Yeye Hand Hooked Wool Area Rug
Price: $136.99
Daisies are so bright and sweet; who wouldn't want them in their living space all the time? Whether you're planning on putting this in a nursery, bathroom, or your main bedroom, it will add a festive flowery touch to your house.
Mackenzie-Childs Courtley Check Bath Rug
Price: $118.40
By now, we've learned that great bath mats can double as rugs for any area in the house. Mackenzie-Childs makes various chic and colorful bath mats with their signature check print, and we love them!