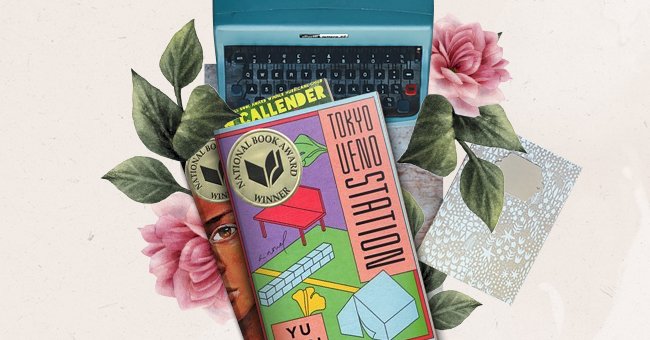 10 Book Awards To Pay Attention To This Year
Awards season isn't only limited to the entertainment industry; all trades and professions deserve celebration. Authors, publishers, ghostwriters, and editors have their time to shine with specific book awards.
Not many people know this, but the publishing industry also gets rewarded for its hard work. There are several awards for writers and other people in literature that plenty of avid readers don't even know about.
While it is great to be celebrated by peers, fan recognition plays a significant role in a book's exposure. Consequently, we've decided to get everyone clued up and ready to cheer on by listing ten book awards to look out for in 2021.
Women's Prize for Fiction
The Women's Prize for Fiction was created in 1991 when the Booker Prize shortlist didn't include any women. This international prize accepts entries for full-length fiction, and winners get a limited edition bronze figurine and £30,000.
Orwell Book Prize
The Orwell Book Prize focuses on political writing to honor George Orwell's passion for political writing. George Orwell stated his ambition to make political writing into an art, and this award celebrates those who come close to it.
International Dylan Thomas Prize
The International Dylan Thomas Prize is the most significant literary prize for young writers globally. This award is reserved for writers aged 39 and under, and poems, short stories, and novels are considered for the award.
The National Book Awards
The National Book Foundation based in the United States has annual book awards that include five categories. These categories are Fiction, Poetry, Nonfiction, Translated Literature, and Young People's Literature.
Pulitzer Prize For Fiction
The Pulitzer Prize is a prestigious award for excellence in written trades like literature, composition, and journalism. Each winner is awarded a $15 000 cash prize and a certificate for their achievements.
The Man Booker Prize
The Man Booker Prize is awarded for the best original novel written in English and published in the UK. Every shortlisted author for the 52-year-old award receives a £2,500 cash prize, and the winner gets £50 000.
Forward Prizes for Poetry
Poetry published in Ireland or Britain is eligible for the three prizes offered by the Forward Prizes panel. Awards include Best Collection, Best First Collection, and Best Single Poem with prizes at £10 000, £5000, and £1000 respectively.
National Book Critics Circle Award
The National Book Critics Circle Award is awarded annually to celebrate outstanding writing. This award also fosters conversation about literature, reading, and criticism as the panel is made of professional book reviewers.
Kirkus Prize
The Kirkus Prize is awarded annually by Kirkus Reviews, a book review magazine founded in 1993. Books reviewed by the magazine that received a Kirkus star are eligible for the $50 000 grand prize.
Los Angeles Times Book Prize
The Los Angeles Times Book prize awards $1000 to authors who present outstanding literary work. This award is known for championing new writers, so it is fantastic to keep up with if you're looking for someone new.