10 Books That Give Their POC Main Characters A Happy Ending
Even as we push for diversity in mainstream media, there is still a dangerous precedent set where people of color rarely get happy endings or even happy stories at all. Not only is this incredibly disappointing, but it also contributes to harmful stereotypes that are hurtful to the real-world experiences of people of color.
The world at the moment may not be giving many of us joy, and we need something to escape to. What better way to do so than with books. Especially books with happy endings for people of color.
Gear up for heartwarming reads because we all deserve happy endings, no matter what we look like. Just because we say happy endings, we aren't spoiling. We are not dishing the juicy details. Scroll below for ten books that will lift your spirits and give the POC main characters a happy ending.
The Worst Best Man by Mia Sosa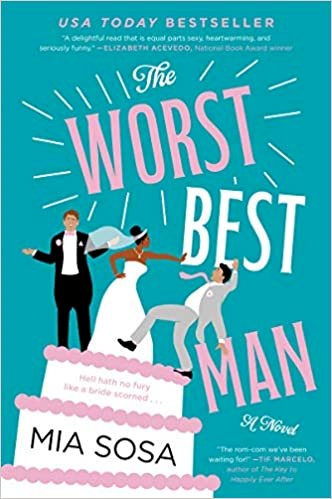 amazon.com
We love a good enemies-to-lovers trope, and this book hits all the right points. The Worst Best Man follows the riveting tale of wedding planner Carolina Santos, who still does the very best for her clients despite being left at the altar. When she lands a major gig, all is well until she learns she must work with her ex's brother and best man, who she hates.
Destiny's Embrace by Beverly Jenkins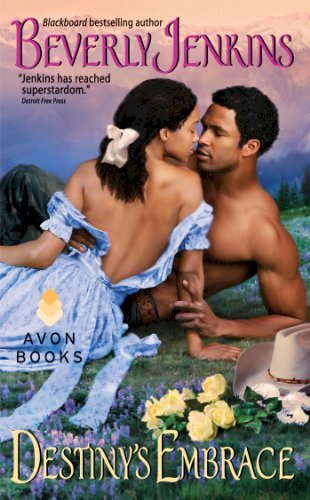 amazon.com
Up for a sweet historical romance? Well, look no further than this story from the mind of iconic romance writer Beverly Jenkins. Destiny's Embrace is set in 19th-century California, where ranch owner Logan Yates fights his intense feelings for his beautiful housekeeper, Mariah Cooper. All seems set to get the two cozy, but then Cooper's lover comes to town, and her new relationship is threatened.
Get a Life, Chloe Brown by Talia Hibbert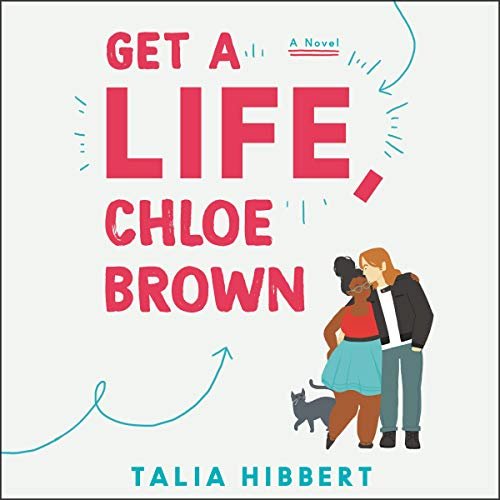 amazon.com
Chloe Brown is chronically ill, computer obsessed, and needs to get a life. Follow her escapades in this bestselling romance novel that sees her make a checklist to 'get a life.' Thankfully to help her get around this task is a handsome tattooed handyman artist to help her out.
You Had Me at Hola by Alexis Daria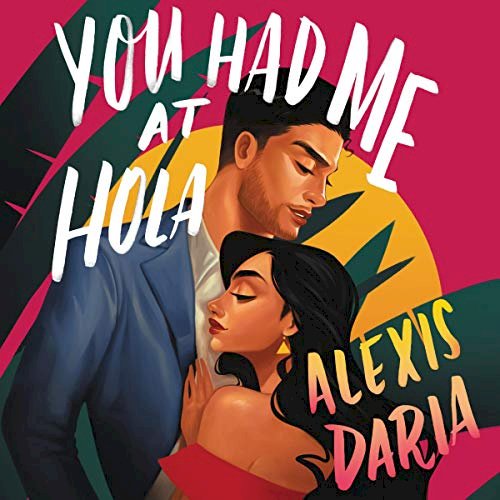 amazon.com
You Had Me at Hola by Alexis Dari brings the juicy behind-the-scenes of Mexican Telenovelas right to a book. The lead actor and actress fall in love - in real life. The only problem is that Jasmine, the actress, wants to avoid all that, but the on-set intimacy coordinator seems to keep pushing her to her electric costar.
The Astonishing Color of After by Emily X. R. Pan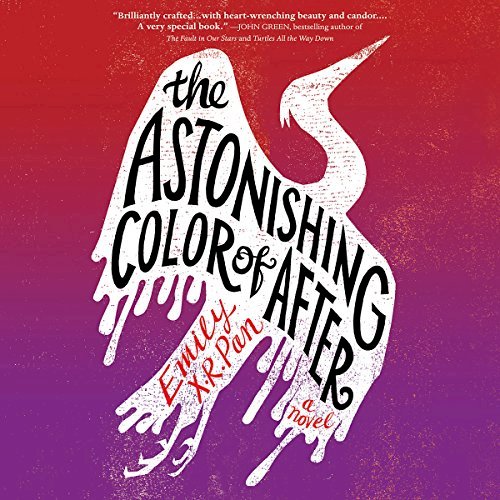 amazon.com
The theme of this book is grief, but even after you've had a good cry, there is still a silver lining at the end of the day. Leigh Chen has lost her mother to suicide. She dives nose deep into her family's history to find art and love again to work through her grief.
Party of Two By Jasmine Guillory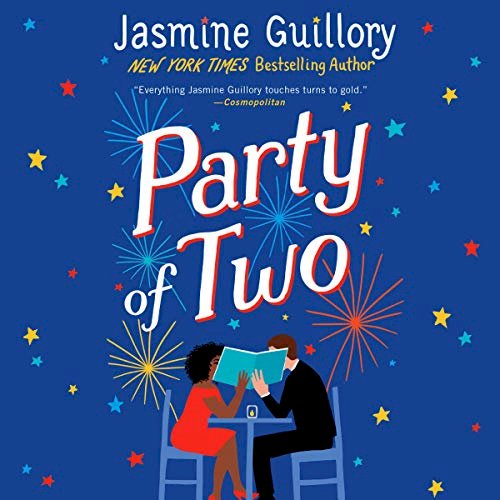 amazon.com
Politics is so heavy, so we welcome a little lightness in it. Set in the city of angels, Olivia Monroe meets a rising and handsome senator who has set his sights on wooing her. However, the media decides to blast her past to the public. Will this couple make it? (They will, but it's the getting there that will leave you smiling for days.)
Somewhere Only We Know By Maurene Goo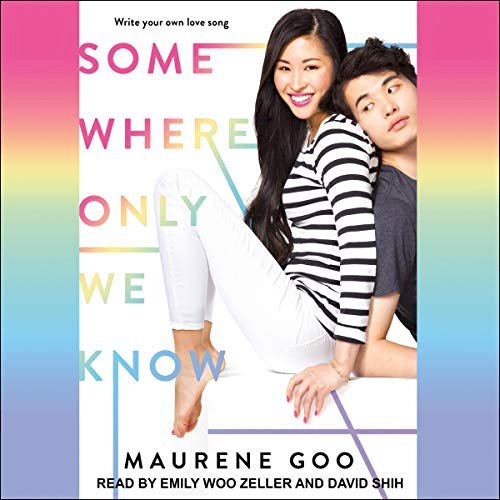 amazon.com
Maureen Goo once again delivers a YA treat in the form of this adorable romance with a happy ending. A young reporter named Jack bumps into a huge K-Pop star named Lucky in a fancy hotel, and their worlds are forever changed.
To All The Boys I've Loved Before By Jenny Han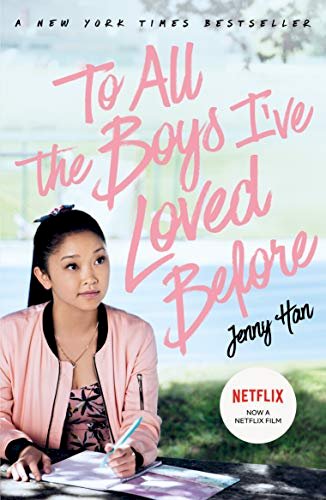 amazon.com
Suppose you've already watched the trilogy on Netflix; there is no harm in revisiting the book that started it all. Strap in as you get ready to experience first loves and the awkwardness of high school with Lara Jean.
Lara Jean has poured her heart out in letter she will never send to the boys she's crushed on. However, the letters are mistakenly posted to each one of them. Yikes. Here is where Lara Jean's adventures begin.
Intercepted by Alexa Martin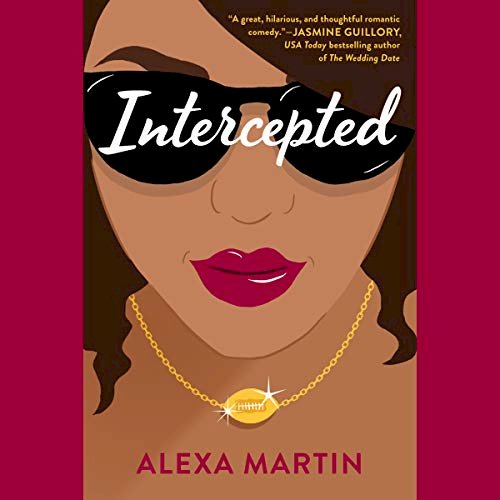 amazon.com
Sports romances are hot and fun, and the first novel in Alexa Martin's The Playbook series delivers. We follow Marlee Harper, who is trying to get over her cheating NFL player boyfriend. However, catching her sights is Gavin Pope, a new quarterback.
Long Shot by Kennedy Ryan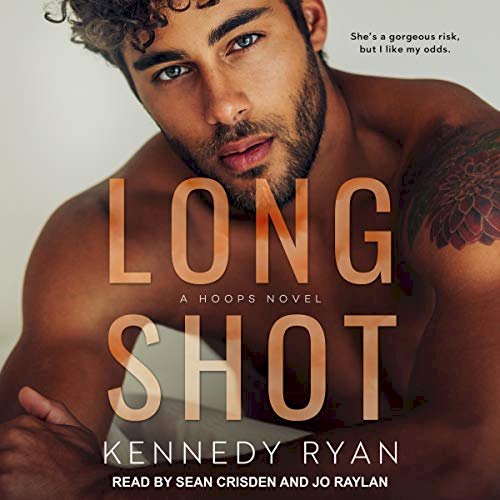 amazon.com
Here's another sports romance for you to end this list. Kennedy Ryan's Long Shot is the first book in the realm of the Hoops series. In it, we follow Iris as she tries to leave her toxic relationship with an NBA player while she fights her feelings for the league's newest star.