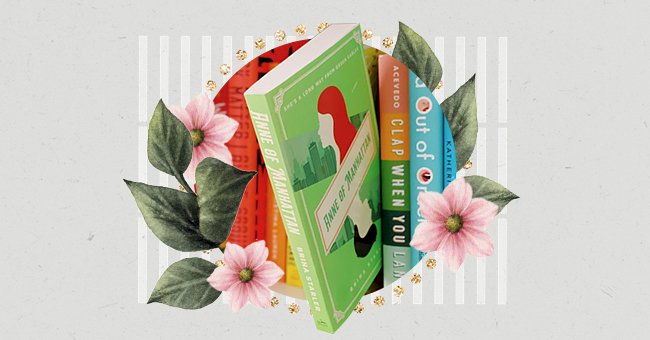 The Best Romance Books To Add To Your June Reading List
When life seems to lose all rhyme and reason, a steamy romantic read can help spice things up. So whether you're a lover looking for more love, or a hopeless romantic in search of something meaningful, we've got you covered.
Regardless of how many books we've read, a love story will always have a special place in our hearts. After all, nothing sparks a whirlpool of emotions quite like an immersive romantic tale, and there's no way we're ever getting tired of one.
June is finally here, and we've compiled a list of the best romance reads to keep you company indoors, at the beach, and anywhere you like. Happy summer reading!
Anne Of Manhattan By Brina Starler
Anne of Manhattan is the modern-day version of L.M. Montgomery's classic novel, Anne of Green Gables. The story centers around Anna, who moves to the isle of Manhattan for grad school.
However, she's taken aback to discover that Gilbert Blythe, her former archrival and secret crush, is a student at the same college. Now she must maintain a calm demeanor and get used to seeing her blast from the past until she graduates.
The Road Trip By Beth O'Leary
What can be more awkward than running into your ex and joining them on a bumpy ride? The Road Trip explores the dynamics and odd chances of two former lovers, Dylan and Addie, are stacked together in a crowded car, trying to make it to a wedding in time.
As they journey across Great Britain, they are weighed down by their choices. Furthermore, they must now confront their current reality and rethink whether their initial decision was actually right.
We Can't Keep Meeting Like This By Rachel Lynn Solomon
If you're a fan of rom-coms, then you'll enjoy reading We Can't Keep Meeting Like This. This wedding-themed novel revolves around Quinn Berkowitz and Tarek Mansour, whose families have been in the wedding business for years.
Towards the end of last summer, Quinn confessed her feelings for Tarek in an email, but he left for college without a response. Now he's back after a year, just in time for a summer wedding, and Quinn must steer clear of his charm if she is to survive.
The Layover By Lacy Waldon
We've all heard the phrase "love is in the air," but The Layover takes it in the most literal sense ever. The story is about Ava, a flight attendant who is finally ready to start over after serving in her field for ten years.
But before she signs off, she must take one last flight, and that too, with the absurdly charming former pilot Jack Stone. Things get even more complicated when a technical fault in the plane results in an emergency landing and a weekend layover stacking the two of them together.
To Sir, With Love By Lauren Layne
To Sir, With Love is an immersive, light-hearted rom-com that tells the story of Gracie Cooper, who takes over her father's champagne shop after his death. However, she needs to keep things running smoothly, or else the annoyingly handsome Sebastian Andrews will buy it out.
To resolve her problems, Gracie confides in an unknown man, Sir, whom she meets on a blind dating app. However, she later discovers that she's already seen him in real life, and it was sheer hatred at first sight.