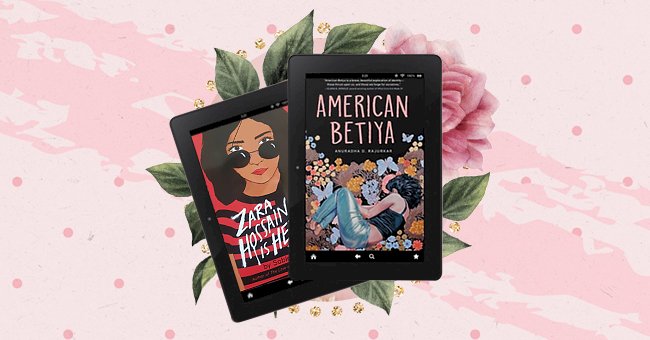 10 Books With Asian Characters Worth Reading
There are books; you know that you can't help but have read. Some of these works are so important to their generation or have had such an influence on their historical period that they absolutely must be read to understand how our society has become what it is today.
Some stories bring to light the most authentic essence of the human being, the feelings that guide us, and the primordial instincts that inevitably condition our choices.
On the other hand, others tell of alternative worlds and dystopian futures that have turned out to be almost prophetic for what are our days. These books with Asian characters will take you on the road filled with love, the need for family, racism, courage, and more.
1. Zara Hossain Is Here By Sabina Khan
The book is firmly about family, found family, and community. It also tackles the unfair, often discriminatory system that immigrants have to deal with and how one tiny mistake can be detrimental.
2. If I Tell You The Truth By Jasmin Kaur
The book explores trauma, courage, community, fear, and the healing power of love. Kiran, sexually assaulted and pregnant, flees her Punjabi home for a fresh start in Canada. She overstays her visa, gives birth, and lives undocumented with her daughter, Sahaara.
However, on learning about her mother's past, Sahaara is hell-bent on protecting her mother. She also feels compelled to seek justice—even if seeking justice means challenging a powerful and dangerous man.
3. American Betiya By Anuradha D. Rajurkar
This is a story of a young artist grappling with first love, family boundaries, and the complications of a cross-cultural relationship. It also explores the passion of teen romance, overpowering yet steady and supportive love from family and community, and most importantly, the importance of self-care.
4. American Panda By Gloria Chao
Based on Gloria's struggles, this semi-autobiographical debut novel is focused on a seventeen-year-old MIT student Mei Lu. Mei is a pre-med germophobe who prefers a career in dance but is pressured by her Taiwanese parents to become a doctor and marry one. Will she have the courage to forge her own path?
5. The Knockout By Sajni Patel
Seventeen-year-old Kareena Thakkar alienates herself from the entire Indian community and lands the chance of a lifetime, an invitation to the US Muay Thai Open. Despite pleasing her parents, excelling at school, and making plans to get her family out of debt, Kareena has never felt Indian enough.
To worsen the case, she starts to fall for Amit Patel, who might be the world's most perfect Indian. Admitting her feelings for Amit will cost Kareena more than just her pride. Besides, she'll have to face his parents' disapproval, battle her insecurities, and remain focused on the big fight which could make history.
6. Where the Mountain Meets the Moon By Grace Lin
In the valley of Fruitless mountain, Minli lives in a hut with her parents. In the evenings, her father tells her stories with old folktales of the Old Man of the Moon and the Jade Dragon, who has the answers to all of life's questions.
These stories, however, inspired Minli to set off on an extraordinary journey. She journeys to seek the Old Man of the Moon to ask him how she can change her family's fortune. En route, she also encounters various characters and magical creatures, including a dragon.
7. Bruised By Tanya Boteju
Daya's parents died in a crash, with Daya being a survivor. However, to physically feel the emotional pain from losing her parents, she constantly bruises herself.
This led her to join the roller derby team because she thought it was an activity that will make her bruise. However, the sport becomes more physically grueling and painful than expected, leading her to explore her feelings and finding her personal strength.
8. The Marvelous Mirza Girls By Sheba Karim
To ease her post-senior year slump and the grief from losing her aunt Sonia, Noreen follows her mother to New Delhi on a gap year trip. In a journey she thought could help lessen her suffering and bring her voice back, she found love. Like all relationships, when the storm blows their way, they start to look deeper into their relationship.
9. Sister Of The Bollywood Bride By Nandini Bajpai
With the death of Mini's mother seven years ago, it is up to her to plan the perfect Bollywood-style Indian wedding for her sister Vinnie. Besides, this book is a rom-com that will sweep you away in a whirlwind of wedding planning.
There are teary moments and laughable moments. If you are looking for a lighthearted, heartwarming, read-by-the-pool book, then you do not want to miss out on Sister of The Bollywood Bride.
10. Rising Like A Storm By Tanaz Bhathena
In this book, Gul and Cavas must unite their magical forces even as they hold on to their growing romance to save their kingdom from a new authoritarian government that wants them both dead. However, they are stronger together and might have the strength and magic to end the queen for good.