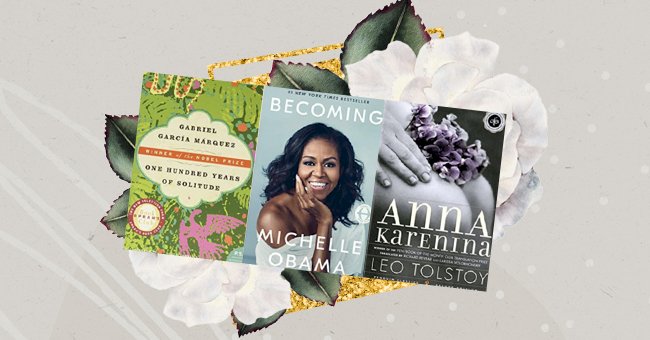 Our Pick: The Best Books In The Oprah Book Club List
If you're an avid reader, you would understand the struggle to buy every book on the shelf. But spending some time going through expert-recommended books can make a huge difference in your life, and that's where Oprah's Book Club pops up.
Oprah Winfrey is a phenomenal TV host, producer, author, and philanthropist, and her book club recommendations have been around since 1996. Many times, the suggested books include titles that go on to become future best-sellers.
You will find everything on the list, from iconic memoirs and biographies to life-altering and enlightening stories chosen by Winfrey herself. Without further ado, let's explore the best books in the Oprah Book Club List that would promise you the best reading experience ever.
1.Caste: The Origins of Our Discontents By Isabel Wilkerson
This illuminating book explores the realities of the unspoken caste system that molded America and its impact on our lives today. Winfrey calls this book an "essential read," so we know it's worth checking out.
2.Hidden Valley Road: Inside the Mind of an American Family By Robert Kolker
In addition to being Oprah's Book Club pick, this eye-opening read is also the New York Times Best-seller. The book is a true story of an American family with twelve children, six diagnosed with schizophrenia, who inspired science to understand the disease.
3.American Dirt: A Novel By Jeanine Cummins
American Dirt is a heart-wrenching tale of a woman and her young son who lose their family to cartel brutality. The book has been called "extraordinary" by renowned authors like Stephen King and is also the New York Times Best-seller.
4.Becoming By Michelle Obama
Becoming is a powerful, intimate, and enlightening memoir by America's former first lady, Michelle Obama. The book explores her journey as a mother, statesperson, and woman advocate, and Winfrey recommends everyone to give it a read.
5.The Sun Does Shine By Anthony Ray Hinton
The Sun Does Shine is a riveting story of a man who was falsely committed for a crime and spent thirty years on death row. This powerful book won the 2019 Christopher Award and also made it to New York Times Best-selling List.
6.Behold The Dreamers By Imbolo Mbue
"It's about race and class, the economy, culture, immigration, and the dangers of the us versus them mentality. And underneath it all pumps the heart and soul of family love, the pursuit of happiness, and what home really means."

said Oprah Winfrey regarding the book.
7.The Invention Of Wings By Sue Monk Kidd
Winfrey selected this historical account in 2013, which also happens to be the Number 1 New York Times Best-seller. The epic novel tells the story of two women, bound together by fate as mistress and slave.
8.A Tale Of Two Cities By Charles Dickens
Winfrey included the timeless classic, A Tale Of Two Cities in her Book Club List in 2010. While many of us may have already read the story, it's always a pleasure to revisit old books and discover a brand new element.
9.Anna Karenina By Leo Tolstoy
Anna Karenina is a powerful tale of betrayal, love, and tragedy, penned by the Russian author Leo Tolstoy. It is centered around the doomed love affair between Anna, who destroys her family life in her love for a wealthy officer, Count Vronsky.
10.One Hundred Years of Solitude by Gabriel García Márquez
One Hundred Years of Solitude is a magical story written by the Nobel Prize-winning author Gabriel Garcia Marquez. It is a work of pure fiction centered around the story of the mythical town of Macondo.