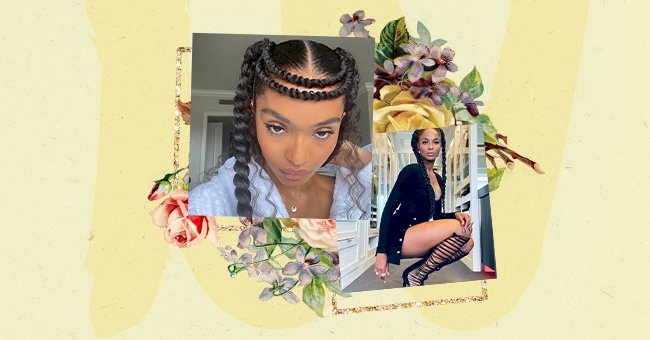 10 Braided Hairstyles To Try This Summer
Classic hairstyles are being brought back and reinvented in creative and chic ways that will go well with the summer vibes.
The temperatures are rising, and more people are getting vaccinated and going out more. That means you might want to try out some fresh new hairstyles. Not only can you switch up your look, but if your hairstyle is done right, it can help protect your hair.
Give your look the ultimate upgrade by taking inspiration from famous faces. From beaded braids to creative, fun ponytails, here are ten styles to try this summer.
Beaded Braids
Take inspiration from Sza with this short braid look featuring edgy bangs and accessorized with loads of brown beads for a chic twist on the classic braided bob look.
Braided Pigtails
These two braided pigtails are a quick, pretty hairstyle that you can probably pull off at home, even with minimal hairstyling knowledge.
Braided Pigtails + Front Braids
Give the two pigtail hairstyle a little something extra with the extra curls, and the braids in front like Yara Shahidi so stylishly has here.
Finger Waves And Ponytail
Got an occasion to attend? Finger waves are perfect when you want something quick and straightforward to do but still show-stoppingly gorgeous.
Braided Braids
Braids are the quintessential go-to hairstyle and have been in style for generations. But when you want to do something a little different with your braids, put them in braids.
Styled Updo
Alicia Keys has been giving braided hair inspiration since she stepped on the scene with her stylish cornrows in the early 2000s.
Braids In Bantu Knots
Braids are the hairstyle that keeps on giving. The amount of versatility that this hair can achieve is terrific. For instance, Lizzo styled her thin long braids in Bantu knots, leaving a few front pieces.
Stylish Cornrows
Keke Plamer took inspiration from Cicely Tyson with this fun twist to the old-school cornrows, featuring some popping laid edges.
Back-To-Basics
More and more people have been stepping out with the simple, no-frills or fuss cornrows. They're easy to maintain or wear underneath a wig.
Fulani Braids
There are many ways to have your Fulani braids done. Take style notes from Williow, who with the two-way ponytail and the ring accessories.