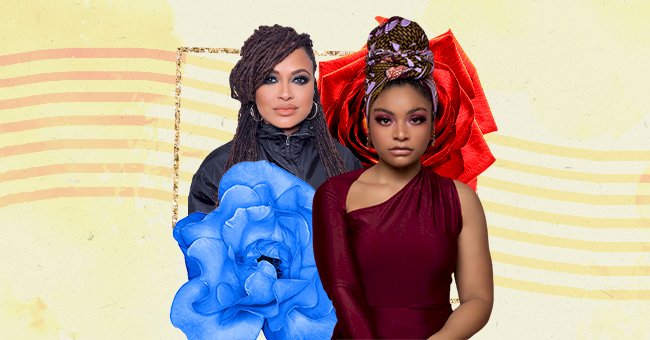 20 Protective Styles Worth Trying
The protective style is any hairstyle that protects your hair, especially the ends, from breakage. The goal is to keep your hair hydrated and your tips intact because they are the weakest sections of your hair.
A significant advantage of protective styles is that they generally don't require a lot of maintenance. Since you usually only need to focus on cleansing your scalp and roots and perform cleansing treatments every few weeks.
Daily care of protective styles is even more stress-free and takes less time. Keeping the scalp hydrated through the use of water and oil usually does the trick. And if done frequently, with the right products, this method can also help stimulate growth and repair breakage.
1. Three-Strand Braided Box Braids
Box braids present the perfect solution to rocking a protective style while adding your desired length. You can further braid your braids to look super cool and stylish.
2. Knotless Braids
This type of feed-in braid doesn't put tension on your scalp with an anchor knot. The braiding hair is gradually woven with your natural strands to create a seamless finish that won't cause breakage or ruin your edges to achieve the style.
3. Braided Updo
Braided hairstyles are one of the oldest ways to style your hair. Women have used them all over the world to protect their hair from environmental damage. You can opt for an updo to further style your braids.
4. Braided Crown And Bun
This adds statement texture to your updo. It's the perfect mix between a crown braid and an elaborate bun. It's created the same way as every other crown braid, just braid closer to the crown.
5. Locs
There is no denying the fact that locs are a commitment. If you want to grow them naturally, they can take years. Remember always to keep your scalp clean and your locs moisturized.
6. Senegalese Twist
Senegalese twists, often called rope twists, require two strands of hair or extension wrapped around each other for each section. Twists are stunning, unique, low maintenance, and easy to style.
7. Jumbo Bantu Knots
Bantu knots are gorgeous and have a rich history behind them. They are a staple among African hairstyles and date back hundreds of years. Choosing jumbo knots is excellent if you have luscious hair, braids, or locs.
8. Good Old Cornrows
Cornrows are the easiest and quickest protective styles to have. They are also known as cane rows in the Caribbean. They're braided close to the scalp leaving your skin is exposed. This makes it easier to care for your scalp.
9. Twisted Crown Braids
Even though they are tricky to manage, the twisted crown braids are pretty lovely. They are similar to a milkmaid braid style, where you wrap your hair around your head.
10. Pouf Ponytail
The pouf pony is a super easy, much more elegant variation of your garden ponytail. These are also ultra-cute, and the added volume makes a styling statement of epic proportions.
11. Beaded Fulani Braids
Fulani braids are usually styled with unique patterns of thin-to-medium tightly plaited braids close to the head and taper into hair extensions of all lengths. They are sometimes called "Bo braids" or simply "braids with beads."
12. Braided Bob
Want a bob and want braids as well? This is the perfect fusion of two hairstyles. The signature 90s hairstyle and its resurgence caused a wave of nostalgia. It is an elegant and edgy hairstyle that is easy to style and always in fashion.
13. Blunt Twist
This look is particularly great when you want to revamp your twists and don't want to take them down just yet. Be sure to protect the tips with elastic else; they could quickly unravel.
14. Printed Scarf
When you don't feel like doing too much to your hair, use a scarf and be on your way. When using a scarf, opt for silk or satin scarves as these cause less friction that will lead to further breakage.
15. Braided Bantu
You can style your braids in several ways, and Bantu knots are one of them. This look is one to try! The downside of big Bantu knots is that they can be painful and restless to sleep in.
16. Twisted Locs
With locs, you can braid it or twist it to jazz things up. This style is achieved by taking two or more individual dreads and twisting them using a two-strand twist technique.
17. Artistic Locs
Keeping locs does not mean having constantly boring hairstyles. You can switch things up and create styles with your locs. You can also let your hairstylist use your locs as the canvas to creating beautiful art.
18. Stitched Cornrows
This intricate style of braiding is a work of art. It is a perfect protective hairstyle that will prevent damage to your hair during the summer and fall seasons! Stitch braids let you play with various textures and patterns. From zigzag to symmetrical and geometric partings.
19. Platinum Bantu
The knots are perfect if you want to contain your voluminous curls and maybe "let your head breathe a little. "on a sultry day. They were the rage in the 1990s, and you can opt for a blonde look.
20. Colorful Knotted Braids
The new fashion of colored braids has invaded the world! Let your hair be your canvas as you wear all the colors you love. Create the perfect hairstyle to your liking without fear of ruining your hair.