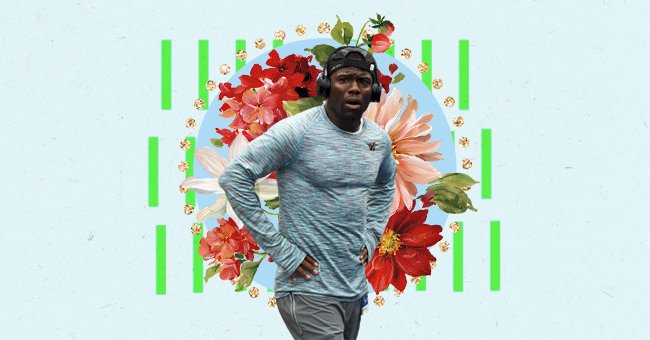 10 Celebs Over 40 To Turn To For Fitness Inspiration
Keeping your lifestyle non-sedentary can get a little challenging. Your day gets busier, and you're too exhausted to do anything when you do have a chance. Well, these celebs are keeping fit well into their 40s and look good enough for your fitness inspo!
Staying healthy takes commitment, and after 40, it only gets harder to lose the weight! Sweet things and a nice life on the couch are what most of us want at that point. But celebs over 40 are showing us how it's done.
Sure we can make all the excuses in the book to stay out of the gym and enjoy our time relaxing, but you're not going to get any changes scrolling through Netflix! Here are some celebs you can look to for inspiration!
1. J-Lo
Jenny from the block still has a banging bod! At 51 years old, she takes excellent care of her body to keep it toned. To rock a swimsuit like J-Lo is #goals, definitely someone you want to use as inspo in your gym session!
2. The Rock
If you're ever in need of some well-sculpted inspiration, look to The Rock! Dwayne Johnson spends at least six days of his week working out, even at 49 years old if you need some encouragement to get up off the couch, his daily videos are motivation enough!
3. Tracee Ellis Ross
If you're working so hard for it, you've got to flaunt it! The 48-year-old spends her days sweating it out for the figure she has. Miss Ross doesn't sugarcoat how challenging her workouts are either; if you want the body you used to have as a teen you need to work for it!
4. Mark Wahlberg
The 49-year-old actor is an inspiration on his Instagram sharing his road to success and how his hard work and dedication led him to where he is today! Working hard to build a name for himself, he now has a docuseries Wahl Street streaming on HBOmax.
5. Gabrielle Union-Wade
Gabrielle loves an intense workout! If you want motivation to get up and work harder, the 48-year-old actress serves it hot! From kettlebells to resistance bands, nothing can stand in the way of keeping her body toned!
6. Chris Pratt
After making his way to Jurassic Park, the 41-year-old actor started paying extra attention to his physique! He's gone from a life of junk food and alcohol to an intense workout with a strict diet. So if you need the motivation to give up a life of gluttony, look at his progress!
7. Jennifer Aniston
The public loves a Jennifer Aniston moment! It still comes as a shock that the actress looks so good at 52 years old! You can't get fit without some intense workout routine, and she credits boxing for her toned and fit body!
8. Kevin Hart
The hardest working comedian doesn't slack when it comes to time in the gym; the 41-year-old spends his gym time on cardio, weight training, and focusing on core exercises. Working out with his co-star, The Rock, they structure his workouts for fitness, even when he's traveling!
9. Cindy Crawford
As a supermodel, the 55-year-old Cindy Crawford knows the hard work and dedication it takes to keep that model figure! She spends most days at the gym, proving that a toned body doesn't get a rest day either!
10. Jason Momoa
Surprisingly the 41-year-old actor doesn't maintain his figure in the gym. He spends his time outdoors because, for him, the act of working out is just monotonous!
Looking at your favorite actors and actresses making the sacrifices to spend time in the gym can motivate you to get yourself up and moving. Even if you don't fancy the gym, be inspired by Jason Momoa to go outdoors and get your muscles moving!