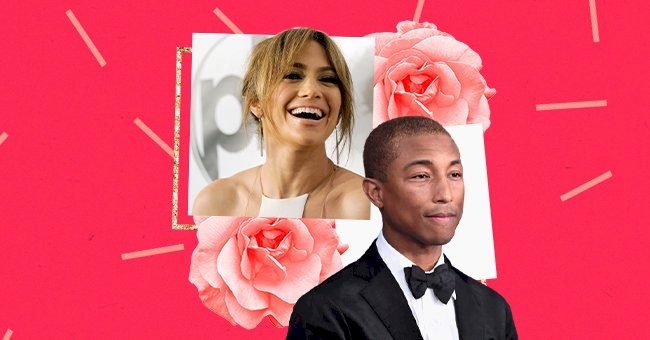 10 Celebs Who Don't Seem To Age
We are absolutely ready to believe that the fountain of youth is on this planet, and these celebrities know where to find it. When we look at their photos, some of these stars have not aged one bit.
Fountain of youth, a well-kept secret of eternal youth, cosmetic surgery, or impeccable hygiene of life: whatever their technique, it works since they never seem to get old.
These celebrities continue to look as young as the day they first stepped onto Hollywood. We can't help but envy them sometimes.
1. Gabrielle Union-Wade
In 2000, she donned this outfit when she played Isis's role in the movie Bring It On. If you watched that movie, you would realize that she hasn't changed one bit. The 48-year-old is an American actress, voice artist, activist, and author who began her career in the 1990s.
2. Will Smith
At 52, Will Smith, the American actor, rapper, and film producer, still looks very much like the Fresh Prince we knew in the sitcom The Fresh Prince of Bel-Air. His style, of course, has changed, but not his features, still so youthful.
3. Pharrell Williams
Since the early 2000s, when the young man began to make a name for himself with The Neptunes and then NERD, time does not seem to have a hold on him. Not a wrinkle on the horizon, no dull face, the rapper defies the effects of aging.
Suddenly, necessarily, the commonly accepted explanation is that Pharrell would be a vampire, even if the rapper insisted on saying the opposite. According to him, his youthful secret is to clean his face.
4. Jennifer Aniston
In our minds, Jennifer Aniston embodies the rom-com star, the pretty neighbor next door, the funny and sexy girl. But at 52, the American actress does not seem to want to accept her age fully. Why is Jennifer Aniston refusing to age?
5. Mario Lopez
The 47-year-old TV presenter and actor is not getting old. He has changed very little since he participated in the teenage series Saved by the Bell. Surprising!
6. Reese Witherspoon
As for Reese Witherspoon, she could pass for the big sister of her children. She is crazy about staying hydrated, and this has been one of her secrets to looking younger each day. Reese Witherspoon, now 45, has been a Hollywood sweetheart since 14 when she landed a role in Man from the Moon.
7. Patrick Dempsey
Best known for his role as neurosurgeon Derek "McDreamy" Shepherd in Grey's Anatomy, the 55-year-old race car driver and actor seems to only get younger by the day.
8. Halle Berry
The Oscar-winning actress Halle Berry does not seem to age. At 54, she could pass off for a model. After over half a century of roaming the planet and having lived through pregnancies, Halle Berry does not see her skin showing fatigue signs.
9. Rihanna
From being the new kid on the block to the multipreneur, Rihanna has not seemed to age a bit. The 33-year-old has given us different versions of herself but has not aged one day.
From music to acting to owning a clothing line and now focusing on her skincare line, we wonder what next Rihanna will dish out for us.
10. Jennifer Lopez
Jennifer is aging like fine wine; she gets better over time. It's no wonder she prefers dating men younger than herself: not all of her contemporaries can boast of having the same energy as J.Lo.