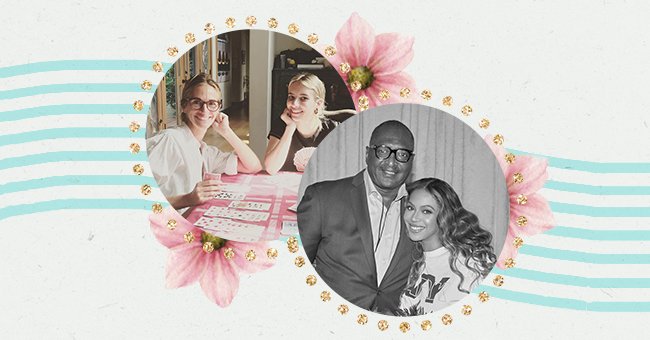 10 Celebs Who Have Complicated Relationships With Family
Home is where the heart is for many, but not so much for people who have complex familial relationships. Family dynamics can be complicated and tense, even if you are a famous celebrity.
Having a fantastic relationship with family is a blessing since it is such a challenge for many people. Even though you cannot choose your family, that doesn't guarantee a healthy relationship with them.
Anyone can be dealing with a complicated family dynamic, whether or not they have tons of fans and money. If you don't believe us, scroll to see ten celebrities who have complex relationships with their families.
Ariel Winter
Ariel Winter became legally emancipated from her mother in 2015 due to emotional and physical abuse. At 17 years old, the 'Modern Family' actress escaped the childhood trauma caused by her mom and took control.
Julia Roberts
America's sweetheart captures everyone's hearts except for her older brother Eric. Eric Roberts is an addict who admits that his drug and alcohol abuse was the cause for the years-long conflict with his sister.
Lindsay Lohan
Michael Lohan has made media headlines for his tumultuous relationships and drug addiction. His actions affected the relationship between him, his ex-wife, and his children, including his eldest daughter, Lindsay Lohan.
Katie Cassidy
When David Cassidy passed away in 2017, his daughter Katie learned she was entirely cut from his will. Earlier that year, he had shared that he was merely her biological father but didn't raise her as a dad.
Jordan Rogers
Jordan Rogers and his NFL star brother Aaron have been estranged for years. In fact, Jordan isn't the only person in his family who doesn't have a relationship with Aaron, who is estranged from his entire family.
Oliver Hudson
Oliver and Kate Hudson's father, Bill, hasn't had the best relationship with his children. Kate's older brother once posted a father's day tribute picture with the three of them and captioned it 'Happy Abandonment Day.'
Rosie O'Donnell
Mother-daughter relationships are complex, but Rosie and Chelsea have had more ups and downs than most. Chelsea has run away from home and even told the media she didn't have hope for the relationship in 2017.
Tamra Judge
Tamra may have a great relationship with most of her family, but things aren't so good with her daughter Sidney. In 2017, Sidney took to social media to call her mom mentally and emotionally abusive and neglectful.
Anthony Hopkins
Anthony Hopkins briefly reconnected with his only daughter Abigail in the 90s but has lost all contact with her. The actor revealed that he hadn't spoken to her in two decades and didn't even know whether she had children.
Beyoncé
Not even Beyoncé Knowles is exempt from complicated family relationships as she suffers one with her dad. Mathew was a cutthroat manager and terrible partner to Tina Knowles, which strained his relationship with Beyoncé.