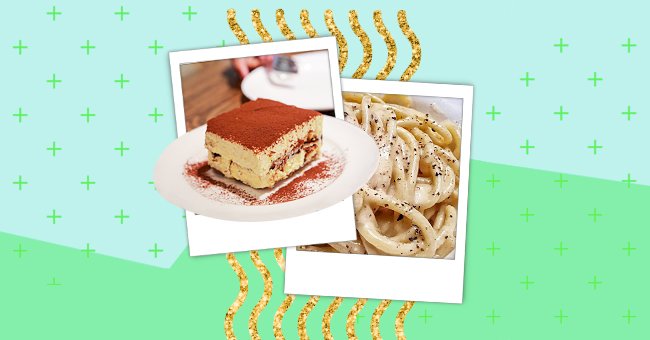 10 Classic Italian Dishes Worth Adding To Your Weekly Menu
When life gives you a prolonged lockdown season, hone your creative cooking skills and try out different cuisines. For starters, discovering rich, creamy and saucy flavors coming all the way from Italy sounds like a delicious idea.
If you've ever tried Italian food beyond pizza, lasagne and pasta, chances are you are already in love with the finger lickin' amazing options. For all we know, we are yet to find someone who isn't fond of all things Italian.
From exciting soup and pasta variations to scrumptious pizzas and creamy desserts, you will find a variety of appetizing and delicious treats in the Italian cuisine. It was hard to choose, but here is a list of our top ten favorite classic Italian dishes which you deserve a place on your weekly menu.
1.Parmigiana
A creamy fusion of roasted eggplant layers, with a blend of tomato sauce, eggs, fresh basil and your favorite combination of cheese results in this delicious Parmigiana recipe. It's best to use mozzarella or latte cheese for a rich splash of creamy flavors.
2.Coda alla Vaccinara
Also known as melting meat, this saucy dish is prepared using oxtail and cooking it for as long as two days in a blend of your favorite veggies. You can try it with the meat of your choice, but don't forget to end the meal with grilled bruschetta slices dipped to consume the remaining vegetables.
3.Culurgiones
Culurgiones are given their unique shape using gentle hand movements that can sometimes take a lot of time to perfect. These hand-shaped ravioli include a rich stuffing of mashed potatoes, grated cheese, and chopped garlic and mint. They are best enjoyed with tomato sauce and fresh basil.
4.Pasta Alla Gricia
This cheesy pasta recipe is somewhat similar to cacio e pepe. It is a flavorful combo of grated Pecorino Romano, seasoned with black pepper and your favorite meat sliced into cubes. For best results, use Kosher salt instead of the regular one.
5.Italian Butter Beans
This can either be consumed as a main course or serve as a healthy side dish with your chicken and meat recipes. Mix boiled beans in a pan containing tomatoes, garlic and sugar alongside your preferred seasonings. Don't forget to add butter for that extra creamy flavor.
6.Tonnarelli Cacio E Pepe
Cacio e Pepe is a signature Rome dish in which pecorino cheese is tossed with tonnarelli spaghetti and seasoned with fresh black pepper and other seasonings. For the sauce, remember to include salty pasta water and use extra cheese for the creamy, rich texture.
7.Sfogliatella
There are two types of sfogliatella - ffrolla sfogliatella is round in shape and contains a stuffing of sweet ricotta cheese, crushed orange bits, vanilla and cinnamon. Riccia has a shell-like shape and contains the same stuffing but has crunchy layers of puff pastry. Sfogliatella is garnished with sugar and best enjoyed with a cup of coffee or tea.
8.Pizza Napoletana
Pizza happens to be one of the most popular Italian recipes, in addition to pasta and lasagne. The original pizza recipe comes all the way from Naples, and contains a rich dressing of fresh basil leaves, tomatoes, and creamy mozzarella and fior di latte cheese. And its crush is always thick, soft and tender when chewed.
9.Lasagne
We have tried various lasagne recipes over time, but the home-made sheets of fresh flat pasta taste like nothing else. The classic lasagne contains layers of ragu, bechamel sauce and parmigiano cheese stuffing. Tomato sauce and spinach leaves can be added for a more rich taste.
10.Tiramisu
Tiramisu is a pure treat for dessert and coffee lovers. The traditional recipe is a sweet concoction of layers of Savoiardi ladyfinger biscuits dipped in a creamy mixture of mascarpone cream cheese and a blend of coffee or chocolate powders. It is best served in rectangular slices like pastry or cake pieces.