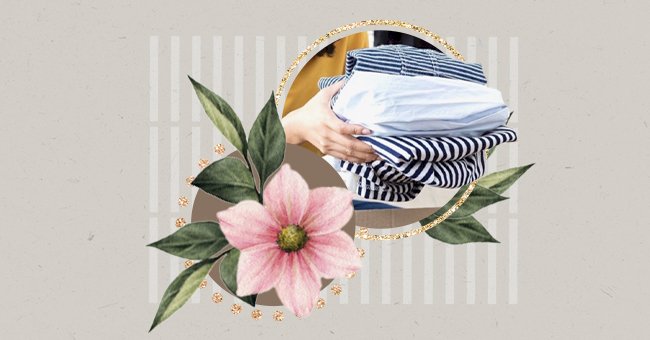 10 Clever Space-Saving Ideas For Small Closet
For those who work with a smaller space, organizing small closets may seem complicated, but it's all about time and organization. It doesn't matter if you have a walk-in closet or a tiny wardrobe. It is possible to create a beautiful closet.
When it comes to closet storage and organization, we are all different. A method that works for one doesn't work for the other. However, these tips are universal and can be tweaked to suit your needs.
Please note that you should not purchase your closet organizers until you know your closet's exact dimensions. Before you start working, define a space for setting up the future storage space for all your clothes.
1. Let Go Of Things You Don't Need
How long are you going to hold on to that adorable dress when you know you might never get to wear it again? Don't be too attached and let go of things to make room in your closet for other things to fit in.
This would hurt, but it is for the best. Sort your things by what you really need, keep the basics and let the rest go. Someone somewhere will be grateful and thank you for your kind gesture.
2. Get A Multi-Layered Hanger
Today, more and more people want to improve their home organization, whether by obligation due to a small surface area or to make the most of the available space. The multi-layered hanger meets the needs and expectations of these two categories of people.
Both valuable and aesthetic, it ensures you keep your clothes wrinkle-free, in a tidy closet, and visually harmonious. Solid and functional, it adapts to all types of rods and never lets you down!
3. Shelf Dividers
The practical shelf divider can easily separate your wardrobe between clothes, such as T-shirts, shirts, pants, sweaters, etc. It also prevents clothes from slipping and keeps your wardrobe safe.
For some of them, there is no need to drill. Just insert into the closet shelf, and that's all! This shelf divider can help you get rid of clutter and keep your closets organized and clean.
4. Baskets
A little extra storage space can come in handy when rearranging a closet. If you have little depth or dimension, consider hanging baskets inside your closet door or on an unused wall.
Small, thoughtful displays allow functional elements to become part of the home's overall decor and enable storage. It also adds rather than detracts from the aesthetics of the home's design. Showcase your wardrobe.
5. Plastic Bags
To begin, before you even consider how much space you have and how much you need, you have to sort it out. Take the clothes out of your closet, then put them in two piles: the clothes to keep and the ones to give away.
Then, store items that are out of season in plastic bins in the basement or, if space is more limited, in vacuum bags. These take up less space than bins and can be easily stored in a closet or under the bed.
6. Shoe Organizer
If you're blessed or cursed with an overabundance of shoes, a personalized shoe organizer is an easy way to categorize your footwear. Shoes are also accessories that can quickly capsize your wardrobe in chaos. To avoid this, use an organizer for your shoes.
This organizer is a great way to use up every space, especially the doors. This piece is the perfect solution for anyone with too many shoes and too little space.
7. Curtain Rods
Now you can have two wardrobes in one! How do you do this? By using your spare curtain rods, of course. Nothing goes to waste in this hunt for more space in the closet.
Curtain rods that are not being used for curtains can now be used to create another layer below where you can hang more things. This makes a top and bottom wardrobe.
8. Storage Boxes
Storage boxes are never a waste. They help you organize your closet either by color or by outfit type. This makes it easier to reach out to the things you need faster.
They are also perfect for storing your sweaters and shoes. If you use a transparent box, you get to see what's inside at a glance. If you have kids, you can also use it to store their toys. Due to its size, it can fit into most closets.
9. Invest In Thin Hangers
Take full advantage of the space in your closet by hanging your clothes on thin hangers. Bulky hangers will only take up more of the precious space that you don't have.
Go for hangers with velvet grips as they tend to keep your clothes in place without fear of slip. They are suitable for suits, dresses, pants, shirts, and other clothing items you have.
10. Use Your Wall
Don't let the wall go to waste when you can use it to organize your small objects well, namely your jewelry, your belts, your clutch bags, or your gloves, among others. A perforated panel is ideal.
By attaching hooks of different sizes and at different levels to it, you will be able to hang your little trinkets and find them much easier when you need them.