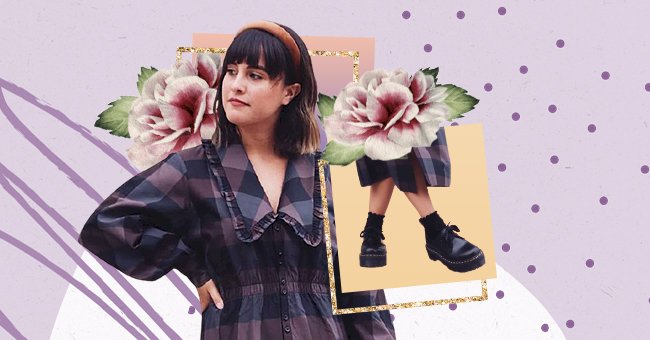 10 Clothing Brands Women in Their 20s Keep Wearing
The world of fashion is filled with immense untapped potential and the most luxe options to fit our style needs. However, women in their 20s can sometimes find themselves at a crossroads when choosing between trendy and affordable options, which is why they keep going back to the cult-favorite clothing labels.
Strolling around the mall and scanning every nook and corner to find that one fabric piece that fits and flatters is a familiar notion for nearly all of us. However, with the pandemic sending us into a lockdown regime, it's become both convenient and cumbersome to shop at the right place for the right outfit.
With so many new brands gracing the fashion arcade, factored with the much-popular existing labels, it is not easy to decide which one is your true calling. To make your life hassle-free, here are the ten clothing brands that women love wearing in their 20s.
1.Mango
Investing in a fashion label that comes with the most trendy, multipurpose, and durable options is another pointer to heed in your 20s. And Mango tops the list with its stylish and chic outfits that you can wear to your Zoom meetings, at home, and for a day out.
2.ASOS
It's rare to find brands that are size inclusive and cater to the modest clothing category. ASOS features super trendy and budget-friendly outfits and has a separate collection for curvy women, called ASOS Curve.
3.& Other Stories
A divine treat for lovers of minimalist fashion, & Other Stories will please your elegant taste. For people on the lookout for sophistical style options that don't weigh down on their budget, this is your one-stop-shop.
4.Aritzia
Another rainbow amidst several fashion brands' dark cloudy spiral, Aritzia showcases draping silhouettes and wardrobe staples that will last you much longer. The most popular labels include Wilfred, Le Fou, and Babaton.
5.COS
Here comes another affordable brand that embraces minimalist silhouettes and simple color combinations. COS is a firm believer in sustainable fashion, and they use organic and natural fabric to weave the most elegant and ethereal dresses.
6.Storets
We are all for minimalism, but sometimes donning exaggerated and bold attires can be a welcome change. And for the people who love to rock co-ord clothing pieces, Storets is a brand you will adore for life.
7.Levi's
No matter how many outfits are collecting dust in your closet, there's always room for Levi's denim jacket and jeans. Over time, our favorite brand has become more inclusive and sustainable, and that's reason enough to fall for it.
8.Miaou
Stunning, alluring, and spring-friendly - here are your top three reasons to choose this brand for that much-needed wardrobe update. We love the sensual feel of the catchy prints and vibrant color palettes.
9.Outdoor Voices
This transformative athleisure brand literally pumps you to get moving in your comfy and stylish workout outfits. You can get your hands on its best-seller exercise dress, for starters, which comes in three exciting colors.
10.Faithfull The Brand
One quick scroll through the brand's Instagram feed, and you'd instantly become faithful to it for the rest of your life. The brand is defined by a subtle cottagecore and vintage-themed vibe highlighted through its feminine floral dresses with puff sleeves and frill designs.