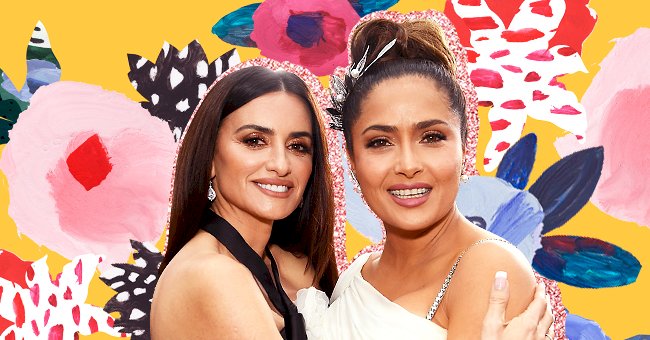 10 Co-Stars Who Are Real Life Best Friends
Some actors are so good that we start to believe in their on-screen chemistry. It turns out that the connections are genuine between stars in several instances.
Movie and TV best friends inspire our friendships, so naturally, we become invested. As a result, it's always a pleasant surprise when we learn that some on-screen relationships exist in real life.
There's nothing better than a good old girl to girl connection, especially in competitive industries. See our list of lovely celebrity friendships that prove that life imitates art.
Rihanna and Cara Delevingne
The Valerian and the City of a Thousand Planets co-stars met in 2013 and have been close ever since. Rihanna and Cara share a playful connection but can also lean on each other for emotional support.
"...we know we can just pick up the phone and unload on each other, and that we are always ready to listen or offer advice,"

Says Cara Delevingne
Naomi Watts and Nicole Kidman
These stunning actresses only worked together once in 1991 but have stayed friends since then. Nicole expressed that she thinks their connection is rare, especially for two actresses in a grueling industry.
Sophie Turner and Maisie Williams
The Stark sisters may have serious beef on-screen, but the pair is inseparable in real life. The best friends immediately bonded as they started on Game Of Thrones.
The pair openly displays their intimate connection, and they never shy away from praising each other. We are huge fans of this heartwarming twist to their on-screen character's complicated relationship.
Jennifer Aniston and Courtney Cox
The Friends stars are friends in real life and have celebrated more than twenty years of friendship. Jennifer is Courtney's daughter's godmother, and Courtney was Jen's maid of honor.
Salma Hayek and Penelope Cruz
These Hollywood beauties have shared a close bond for over twenty years. Their connection is so strong that they even have a nickname for each other.
The duo calls each other 'huevos' as an inside joke for how they used to sleep all the time back in the day. Penelope even joined Ashton Kutcher to prank her best friend in a hilarious episode of Punk'd.
The Sisterhood Girl Gang
Blake Lively, Alexis Bledel, America Ferrera & Amber Tamblyn connected on a movie set as teens. The Sisterhood of the Traveling Pants gang is still very close and celebrates milestones with each other.
Cameron Diaz and Drew Barrymore
Cameron and Drew met as teens and forged a friendship instantly. Their bond only grew closer as they worked together in the girl power centered Charlie's Angels movies, alongside Lucy Liu.
The pair's friendship has lasted through decades and even after Cameron's acting retirement. You can see the duo spending time together on Drew's Instagram page.
Vanessa Hudgens and Ashley Tisdale
These High School Musical rivals have a relationship that is opposite to their on-screen characters. The besties gush about each other often, and Vanessa was even a bridesmaid at Ashley's wedding.
Busy Phillips and Michelle Williams
Busy and Michelle met on the set of the teen drama series, Dawson Creek. The friends have been attached since then and even accompany each other to red carpets.
"She's proof that the love of your life does not have to be a man! That's the love of my life right there."

Says Michelle Williams
Jada Pinkett Smith and Queen Latifah
This dynamic duo was close before they even got to work with each other on Set It Off. Jada admits that she figured out a way to get a promoter to introduce her to Queen, and that's how their bond started.