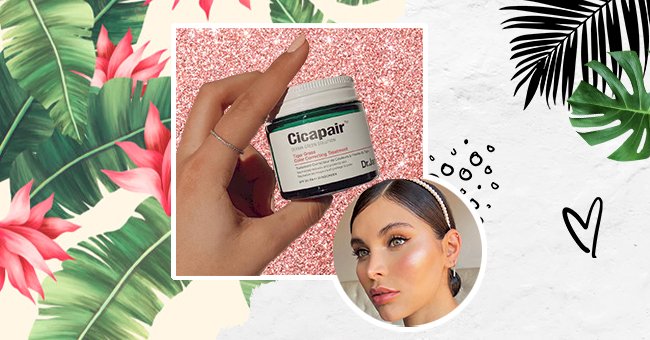 10 Color Corrector Creams Worth Trying
Color corrector creams are still underrated, but they can make a notable difference to your complexion, dark circles, pigmentation, and blemishes.
While BB cream stands for Blemish Balm or Beauty Balm and is something between moisturizer and foundation, on the other hand, Color Correcting (CC) cream may lend itself more to a concealer.
CC creams are ideal for the person who likes multi-tasking products that give the appearance of a perfect complexion along with sun protection and include ingredients that promote clear skin over time. Get your glowing skin in a jiffy with these CC creams.
Erborian CC Cream Radiance Color Corrector SPF 25
The formula may start whitish, but it quickly adapts to the tone of your skin upon application. Use it as a primer for your makeup or on its own for a gorgeous, flawless finish.
Dr. Jart+ Cicapair™ Tiger Grass Colour Correcting Treatment
IT Cosmetics CC+ Cream Oil-Free Matte SPF 40
This CC cream is ideal for oily skin. The formula contains charcoal and colloidal clay to absorb excess oil and keep that shiny finish away for most of your day.
CLE Cosmetics CCC Cream SPF 45
This Korean beauty product is a little bit of everything you might want for flawless-looking skin. It's basically a combination of primer and foundation for a light, natural finish.
Clarins SOS Primer
We all have those days where we wake up and feel our skin needs a bit of shake-up. Apply this before your foundation for a bit of a glow.
YSL Beauty Top Secrets Colour Corrector
YSL Beauty Top Secrets Colour Corrector
Correct the appearance of uneven skin tone and pigmentation with YSL's lightweight CC cream. The cream also protects against UVA & UVB rays to help prevent future imperfections.
Physicians Formula Super CC+ Cream SPF 30
This cream is only available in two shades, but it's the ideal budget buy and performs really well, providing the appearance of a clear complexion.
IT Cosmetics CC+ Airbrush Perfecting Powder
If you're more of a powder fan, you can still get the results of a color corrector but in your preferred state. It's a buildable powder, so you can build up the coverage as you like.
Pacifica Ultra CC Cream Radiant Foundation SPF 17
If you've got dry skin, you want something that will give you a little extra hydration. This CC cream contains coconut-water, kelp, and ginseng for extra moisture.
Honest Beauty Clean Corrective with Vitamin C, SPF 30
Vitamin C is one of the most popular ingredients in skincare right now. For a CC cream that works not only to give your skin a perfect complexion but also to work deep in the skin to address some of your possible skin concerns.