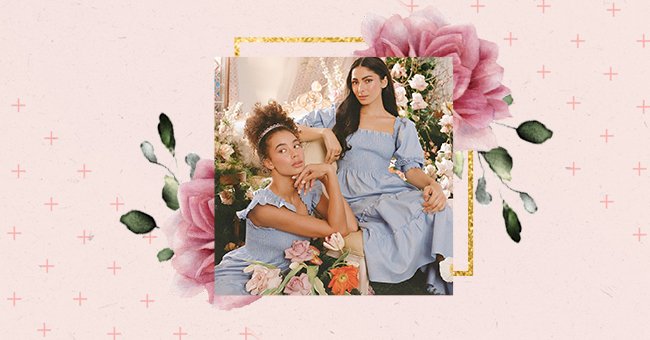 10 Cottagecore Fashion Brands To Check Out
Spring has sprung, and you know that means it's time to take out your cottagecore outfits again. Last year saw a rise in the floral and fantastical cottagecore aesthetic that is perfect for spring.
Like we said last year, picking wildflowers and hosting tea parties in a floral dress has never looked so cool. The cottagecore aesthetic is the perfect form of escapism, and it is incredibly comfortable to wear too.
Right now is the perfect time to throw on a comfortable day dress and sit out by the trees. As a result, we've put together a list of ten cottagecore fashion brands that you can check out for your spring fashion.
Hill House Home
This brand's famous 'nap dress' took the internet by storm for its cute and comfortable silhouettes. People rave about these easy-to-wear dresses that are perfect for a picnic or lounging around the house.
Doen
Your countryside dreams will seem much closer once you get a look at what this brand has to offer. Doen has some of the most beautiful small cottage lifestyle-inspired pieces that'll give you major folktale vibes.
Ciao Lucia
Lucy Akin's Los Angeles-based brand, Ciao Lucia, was founded in 2017 and has various items available. Their cottagecore inspired items like peasant tops and flowy dresses steal the show this season.
Par Moi
Whether you're looking to go extra roomy and comfortable or pretty and statement-worthy, Par Moi has you sorted. Par Moi does not compromise on being chic with their cottagecore designs, which is fantastic.
Christy Dawn
What more could one ask for when they have vintage-inspired styles that are sustainably produced? Christy Dawn offers fashion lovers just that and more with their fantastic cottage core-inspired garments.
Faithfull The Brand
This woman-founded brand gives off super dreamy yet fashionable and modern vibes with their items. Their unique clothing pieces follow today's trends while staying true to vintage and woodsy aesthetics.
Soft Girl Studio
If you are looking for a bit of Y2K to go with your cottagecore aesthetic, you've found the right spot. Soft Girl Studio's unique approach to cottagecore has made them a fan favorite among shoppers, so they're worth the look.
Free People
This mainstream brand has plenty to offer when it comes to the cottagecore aesthetic. Free People has a soft spot for stocking bohemian pieces and items with a rustic aesthetic that meets the requirements of cottagecore.
Saylor
Saylor does not disappoint when it comes to making pieces with beautiful details. The brand also focuses on women empowerment and sustainability, which align perfectly with the cottagecore aesthetic values.
Reformation
Reformation has had a long history of stocking chic bohemian style clothing items perfect for cottagecore. The plus side about shopping at Reformation is their ethical and eco-friendly practices.