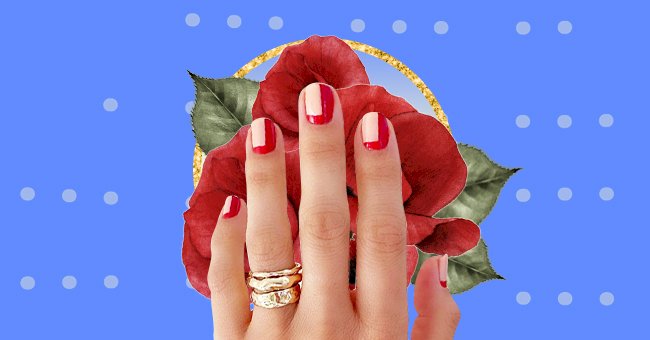 10 Cute Nail Designs Perfect For Valentines Day
Gear up for this year's Valentine's Day with the perfect nail design that will look perfect with V-Day gifts (including those self-bought goodies).
Red, white and pink all over. Valentines Day is getting nearer. This year, make it a time to treat yourself with all the nice little things you like.
Whatever your plans (or whatever they're not) for February 14, you can have really cute nails to make you feel cute on the day. Here are ten desings to inspire you:
Classic, Glossy Red
The classic red, glossy nail look is one that never goes out of fashion. It exudes elegance and despite it being a easy to color to wear, it's alxo very bold.
Squaring-Up
With red as your main color, add a intersting element like a this square. This is a look that's cute and easy to DIY on easy day at home.
Shape-Up
With more red nail inspiration, is this red nail with a shimy, shiny gold circle decoration, perfect for Valentine's. That gold detail can also look amazing paired with gold rings.
Playing With Space
We love the nail trend of playing with negative space. Color the top half of your nails with a delicate pink and line the tips with red.
Glitter Sprinkles
We can all agree that red nail are great, especially for the day of love. Adding a sprinkle of glitter can add a bit of magic to your mani.
Shades Of Pink
Salmon pink, cerise, dusky pink pastel pink, there are just so many pinks to choose from and you know what. You can choose them all if you like.
Cow-Print Pink
Get ready for Valentines day with animal-inspired nail. Start off with a pretty pink base makes and then do the deatiling in a darker shade.
Frosted Pink Nails
This soft ombre pink home manicure designed by @overglowedit is so pretty and delicate for a simple but "wow" look this V-day.
Details, Details, Details
Attention to details is adds a uniqueness to any look, especially on nails, wjich are already quite small. Add little pink flower detailing to your manicure.
Squiggles
Little red, random squiggles are the perfect friendly reminder that you don't need to stick to any design or rule. Doodle to your hearts desire.