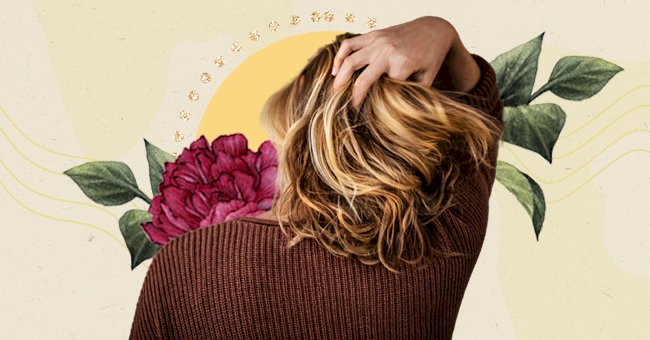 10 Cute Ways To Style Short Hair
A characteristic sign of femininity is and always has been a flowing mane. But anyone who thinks that short hairstyles cannot also look sexy and super feminine is entirely wrong. Many women are daring to make radical changes to their hair, and we love it.
When choosing the length for your short hair, everything is allowed as there are endless variations in styling options. Stars showed off their short hair, and the short hairstyle became a timeless trend.
Short hairstyles are super practical because they require less maintenance. You can also finish styling much faster than with a long mane.
1. Crown Or Halo Braids
With short hair, many complicated braided hairstyles are not possible due to the lack of length. However, you can braid your hair very close to the roots and create a pretty wreath.
You can also add extensions to make braiding possible. If that looks too girlish for you, you can braid your hair in several rows on the side close to the roots.
2. Style It With Bobby Pins
Depending on the texture and length, sometimes, you want to frame your face without the wisps of hair, causing a distraction. If this is the goal, you can creatively use bobby pins to put the hair in place while looking stylish.
3. Use A Headband Or Bandana
If you prefer a more subtle look, you can use a bandana, bandana-style hairbands, or thin pearl hairbands instead. However, hairbands and headbands are only suitable for a certain length.
4. Pixie Cut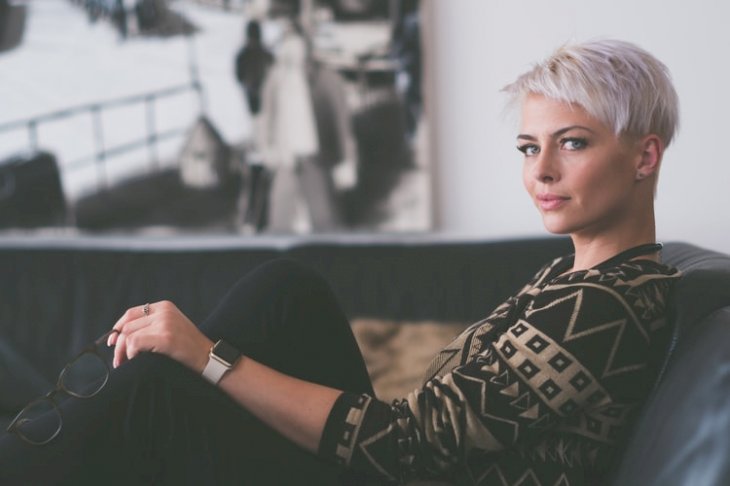 Photo by Jens Lindner on Unsplash
A pixie cut is an ideal hairstyle for women with delicate features. Depending on the styling, the short hair can create an elven, trendy, or even rebellious look. The fact is: a pixie is timeless and guaranteed to make you stand out!
5. Platinum Blonde
If you want to give a whole new dimension to your hair, opt for a platinum blonde cropped cut. This style will make you stand out in a sea of short hairstyles out there.
6. Wavy Bob
This style looks great if you want to be a little more feminine. You should create a medium to a deep side part and apply texturizing cream to moisturize the hair. You can use some stylish wax or gel to lay down your edges.
7. Faux Hawk
The faux hawk is a fake mohawk hairstyle. The hair in the crown and center is gathered and pulled up to create a mohawk effect. It can be a rounded version or a razor-sharp, angular version, depending on your mood. It's fun and funky and a guaranteed head-turner.
8. Ombre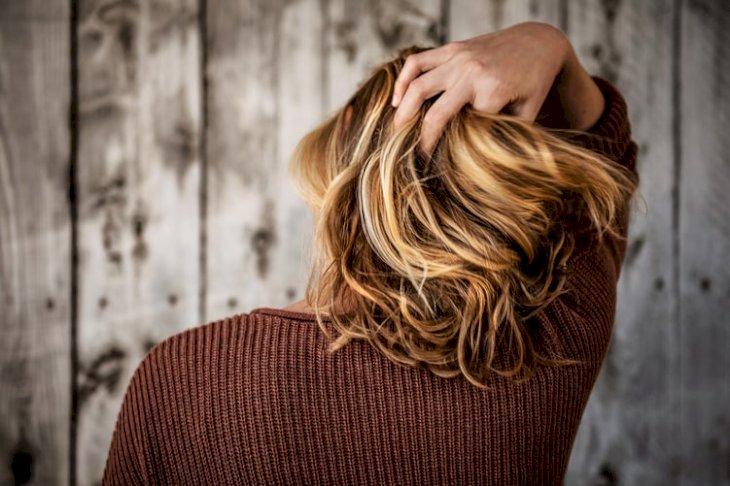 Photo by Tim Mossholder on Unsplash
Anyone who said ombre looked best on long hair wasn't experimenting enough. Ombre with maybe just the tips will surely grow hair into a unique style. The advantage of keeping short hair is that you can grow it out for much longer while maintaining the style.
9. Bowl Cut
The bowl cut makes a statement for openness and strength. The bangs can fall straight or be styled to the side. Usually, the hair ends at the level of the ears. A smooth hair structure and fuller, not too thick hair are ideal for this short hairstyle.
10. Finger Wave
The finger wave hairstyle developed in the so-called golden twenties stands for elegance and style awareness. This style makes the woman look very youthful as well as glamorous and noble.
The thing about this style is that the hair structure does not influence the styling. So it doesn't matter if your hair is curly or straight because it will get wet either way. In addition, a mousse is used, which is why the hair structure is even less important.