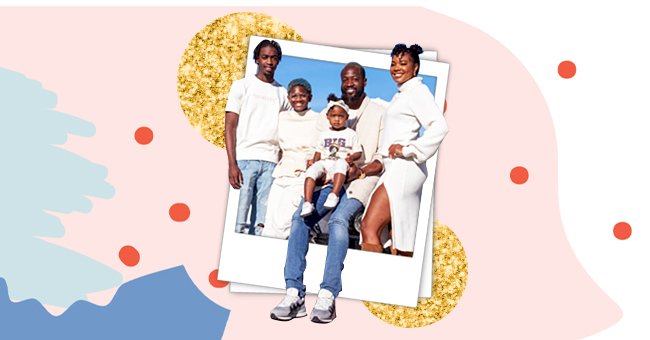 10 Cutest Celeb Family Photos On Instagram
Family is everything! These celebrities showed us adorable pictures of them with their families spending sweet moments together.
Relationships with family can be precious. These celebrities have taken to the Internet to show off their beautiful families, big and small.
From the Kardashians to the Duke and Duchess of Sussex, here are some of the most adorable family photos thats they've shared on Instagram.
Shakira's Family
What are the holidays without a cute family photo? Shakira shared this post of her and Gerard Piqué celebrating the holidays.
Kardashian Christmas At Kourtney's
Kim Kardashian posted this series of pictures of their family Christmas get-together at her sister, Kourtney's place, and it looks adorable. Many of the comments were questioning her Halloween-like dress, though.
Gigi Hadid's Family Christmas
New mom Gigi Hadid posted these cute and cozy pictures of her first Christmas with baby Khai with all the Christmas decor and all.
Khloe Kardashian's Family
In an Instagram post detailing some of her postpartum woes, Khloe Kardashian shared an adorable picture of her and her daughter True.
The Duke And Duchess Of Sussex
Their first public moment captured here, Meghan Markle and Harry shared these picture-perfect moments with their son Archie.
Kylie And Stormi
Katie Holmes Throwback
Actress Katie Holmes shared a throwback image of her and her daughter when she was but a peanut. Suri is now fourteen. Feel old yet?
Gabrielle Union And Dwyane Wade's Family
Gabrielle Union shared a picture of her absolutely beautiful family for her husband Dwyane Wade's early birthday surprise.
Kourntney Kardashian's Family
"My biggest blessing, the three that have given me purpose, make every experience better, test me, teach me, and remind me of who I am in the truest sense, their mother."

Kourtney captioned the post.