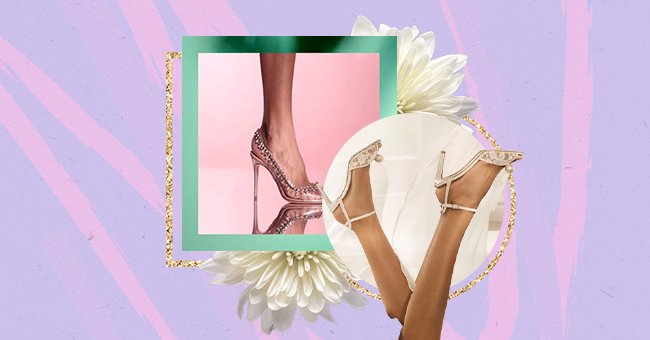 10 Designer Wedding Shoes Worth The Investment
Summer is here, which means we might hear wedding bells ringing soon enough. With the world getting back on its feet even as it still recovers from an epidemic, many brides are set to return to their initial wedding plans or select a doable date.
No matter where you are, the planning can be hectic, but you are supposed to enjoy your wedding at the end of the day. However, the time during these events flies quickly, and what seemed like an eternal event will end in a couple of hours.
And that comes at a cost, which is why, if you've got extra room in your budget, you want to invest in a designer shoe. It will last you past the initial days they are designed to last. Plus, they take the cake for comfort. Even if you are just thinking about it, scroll below for ten designer wedding shoes worth the investment.
Christian Louboutin Follies 85 Embellished Mesh and Leather Pumps
A glass slipper sounds great in fairytales, but in real life, you may want to skip on them. However, these Christian Louboutin pumps will get you as close as you can to Cinderella moment due to the semi-clear mesh and the embellishments.
Jimmy Choo Sacora 85 Lace Sandals
Anything that has Jimmy Choo and pearls is something we shall always get behind. The peep-toe on these babies and the lace detail wrapped up in a neat faux pearl is the stuff of dreams.
Jimmy Choo Mimi 100 Metallic Leather Heeled Sandals
Instead of white or silver, how about rose gold? This unexpected color for your wedding also delivers glam in terms of metallic shine. With these, your feet will look even better.
Alexandre Birman Clarita Bow-Embellished Leather Sandals
These summer leather sandals from Alexandre Birman sandals are the right amount of minimal to and stylish to carry you through your big day and any event after it.
Manolo Blahnik Hangisi Satin Flats
While the Hangisi satin heels sell like hot cakes during wedding season, there might be a bride that doesn't want to spend her day in heels. But flats do not have to be boring; get you a pair of glamorous Hangisis that will deliver comfort and style in one go.
Aquazzura Temptation 105 Crystal-Drop PVC Slingback Heels
The inclusion of clear PVC makes for a nude-like heel moment that is offset by a dusting of heavy crystals that will elevate the brides' glamor.
Jimmy Choo Romy 100 Satin Court
This one is a classic and is best for the bride that would like to be simple. They will not take away from your gown, and it won't quickly look outdated in pictures.
Manolo Blahnik Lurum Crystal-Embellished Satin Mules
These opulent mules are covered in satin and embellished at the top and the strap with crystals. With these Blahnik's, you will sparkle with every step.
Jimmy Choo Aveline 100 Sandals
These shoes are perfect for the brides who are going for shorter gowns. The sandals come with an oversized tulle bow at the back of the shoe, will add a whimsical aspect to your wedding photos.
Jimmy Choo Maisel 100 Faux Pearl-Embellished Leather Sandals
The Jimmy Choo Maisel is the stuff right out of fairytales. The straps are embellished and with pearl, and they are super high, so you'll get some length and exquisite details. Plus, it's genuine leather, so it will mold and fit your foot over time.