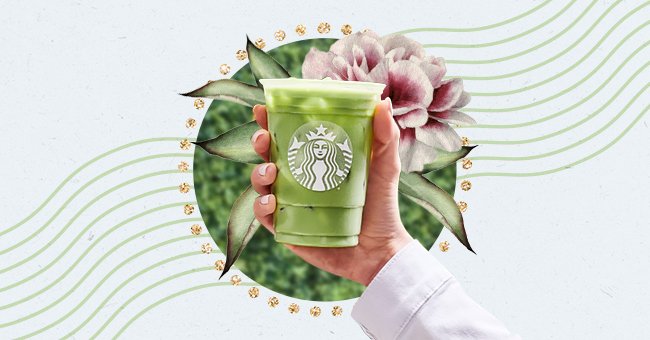 10 Drinks From The Starbucks Secret Menu Worth Trying
Okay, it's time to shut down this debate. Is the Starbucks Secret Menu real? Well, yes and no. We know, we know. That is a pretty frustrating answer to this very real dilemma that could leave you looking like an idiot when standing in line for your next Starbucks order.
The thing is, this secret menu is made up of several combinations that aren't on the actual menu. Therefore, you might sign yourself up for judgey eyes from your barista if you order a Blue Drink. They will not have zero clues about what you mean.
The Starbucks Secret Menu includes incredible (and Instagrammable) drinks that need specifics to be created. If you have never tried one before, this would be a great time to break from tradition and delight yourself with these ten drinks on the secret menu.
Baby Yoda Frappuccino
How cute is this name? The Baby Yoda Frappucino the caramel and matcha combo you never knew you needed. To order, request a Matcha Green Tea Frappuccino with a coated caramel cup. Top it off with whipped cream, more caramel, and caramel crunch. Baby Yoda is optional.
Lucky Leprechaun Frappuccino
Feeling lucky? Try this Lucky Leprechaun Frappucino. Start your order with whipped cream at the bottom of the cup. After, request a Matcha Green Tea Frappuccino blended with peppermint syrup. Top of your drink with more whipped cream and crumbled caramel crunch.
Purple Drink
This beautiful drink is a combination of Passion Iced Tea, soy milk, vanilla syrup, and top it off with blackberries. Next, post up on Instagram and wait for the DMs from your friend.
Raspberry Caramel Macchiato
This one is pretty simple; all you need to do is order a Caramel Macchiato. Next, ask for raspberry syrup instead of vanilla syrup. Super delicious.
Ferrero Rocher Frappuccino
For this delicious combo, order a Double Chocolate Chip Frappuccino. Ask your barista to add 2–3 pumps of mocha syrup and 1–2 pumps of hazelnut syrup. Lastly, top it off with hazelnut drizzle.
Blue Drink
The Blue Drink is super simple. Order a Passion Iced Tea and add in vanilla syrup and soy milk.
Key Lime Pie Frappuccino
Start your order with a Cool Lime Refresher with whole milk. Next, request 1 ½ pump for a venti, one pump for a grande order, and ½ for a tall of cinnamon dolce syrup. Include vanilla syrup using three pumps for a venti, two pumps for a grande, and one pump for a tall.
Lastly, add white mocha, three pumps for a venti, two pumps for a grande, and one pump for a tall. Lastly, top it off with blended-in whipped cream.
Raspberry Cheesecake Frappuccino
Here is another Raspberry drink for you. Order a Grande White Mocha Frappuccino, one pump hazelnut syrup, and one pump raspberry syrup. Finish with some whipped cream and a light strawberry purée drizzle with caramel crunch topping.
Winnie-the-Pooh Frappuccino
This sweet drink was created by Starbucks barista and TikTok creator Ryan Gawlik. Start it off with a Grande Vanilla Bean Frappuccino, a pump of honey, cinnamon dolce syrup, and a sprinkling of cinnamon powder. For the sweet tooths out there, request caramel drizzle inside the cup and the whipped cream topping.
Blueberry Muffin Frappuccino
Ask your barista for a Grande Vanilla Bean Frappuccino with one pump of hazelnut syrup and fresh blueberries blended in. For your toppings, add some whipped cream, caramel crunch, and a handful of fresh blueberries.