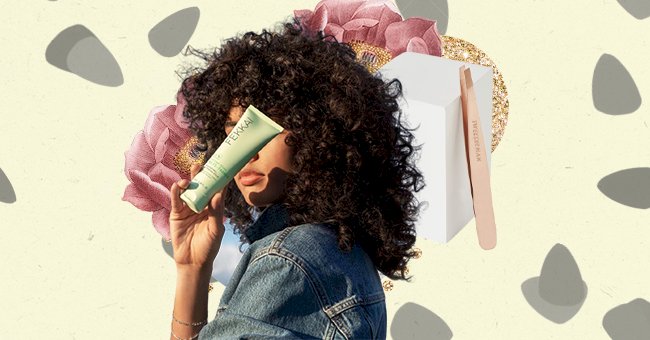 10 Drugstore Beauty Products Celebs Used For 2021 Awards Season
Some people believe that you have to spend a fortune on skincare products to have enviable skin. However, celebrities have consistently proved them wrong as they turn to drugstore beauty products even during the awards season.
How many times do we look at the photos of the red carpets and admire the skin of the stars, wondering what skincare products these celebrities use?
Well, it's no longer a secret that these celebrities turn to affordable drugstore beauty products not because they can't afford high-end products but because they know what works best for their skin.
1. Garnier Anti-Freeze Serum
If you want to control frizz for up to seventy-two hours, even in 97% humidity, then this serum will deliver on its promise. It contains Moroccan argan oil, which soaks into dry, frizzy, and unmanageable hair for lasting smoothness and shine.
2. L'Oreal Midnight Serum
This is an affordable luxury in a bottle. This serum has set a new standard for luxury serums. It consists of an exclusive Antioxidant Recovery Complex which works at night when the skin reaches its peak of cell renewal. Apply a few drops to dry and clean skin every morning and evening before your moisturizer.
3. Tangle Teezer Scalp Exfoliator And Massager
This is one of the beauty secrets to a healthy and happy scalp. Its two-tier teeth technology helps to detoxify the scalp, clears product build-up, and boosts circulation. The longer teeth, which are flexible, exfoliates the scalp, while the shorter thick teeth stimulate pressure points and give your scalp some love.
4. Tweezerman Rose Gold Slant Tweezer
The twenty-five-degree slanted tip of this tweezer is the perfect angle for working against the brow bone. This means you can expertly shape your eyebrows with precision.
5. Fekkai CBD Calming Supreme Oil
Sensitive scalps and dry hair will benefit greatly from this oil. It is also suitable for thirsty skin that needs to be soothed, hydrated, and pampered. The oil is lightweight, non-greasy, and has an aromatherapeutic and all-natural scent.
6. Fekkai Brilliant Gloss Multi-tasker Perfecting Crème
Is your hair flat, dry, frizz-prone? Then it's time to indulge and give your hair some T.L.C. It keeps frizz at bay while moisturizing without lingering residue. The product also has antioxidant protection against moisture loss.
7. L'Oreal Revitalift 1.5% Hyaluronic Acid Serum
The Revitalift 1.5% Hyaluronic Acid Serum gives intense moisture that leaves the skin with a fully hydrated and dewy glow. In one week, the skin is visibly plumped and deeply hydrated. With constant use over time, fine lines and wrinkles are visibly reduced.
8. Lancôme Lash Idôle Lash-Lifting & Volumizing Mascara
If you want a mascara that targets and volumizes every lash for an instant lash lift, then this is the mascara for you. It also gives an illusion of length while keeping your lashes fanned out with no clumps.
Besides lasting for up to twenty-four hours, the 360 micro-bristles grab every lash from root to tip without weighing on your lashes.
9. E.L.F. Mint Melt
This mini eyeshadow is pigment-packed with a minty mix of matte and shimmer shades. It applies and blends with ease to give your eyes a statement look you can't resist! The eyeshadow is vegan and cruelty free just like all products from the brand.
10. E.L.F. Camo CC Cream
This foundation gives a medium-to-full coverage, and it is color correcting with SPF 30 protection. Available in twenty shades, it is a multi-tasking foundation that provides skincare benefits. It contains hyaluronic acid, which helps to provide hydration by locking in moisture and niacinamide to help brighten and even out skin tone.