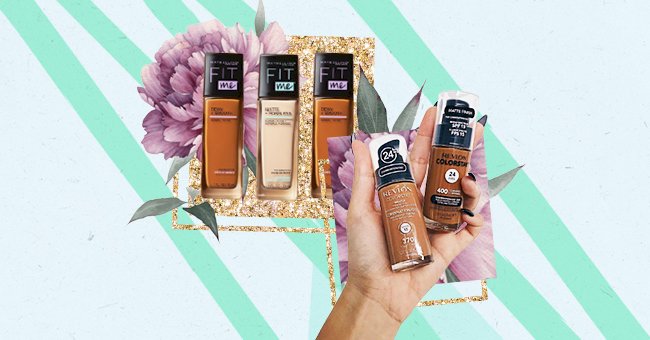 10 Drugstore Foundations That Are Great Alternatives To Luxury Brands
We often have the idea that the more expensive the product, then the more effective it will be in giving you the look that you're going for.
While we may love our iconic Laura Mercier translucent powder and other luxury brands, there are dupes and drugstores products that match up to our faves, without the burden on the budget.
Yay, to not breaking the bank! Here are ten drugstore foundations that are friendlier on the purse that you can get as alternatives to luxury brands.
Revlon PhotoReady Insta-Fix Makeup
Revlon's Insta-fix gives you that airbrushed and retouched selfie-ready finish to your makeup. It offers light to medium coverage.
Maybelline New York SuperStay 24HR Full Coverage Foundation
Prepare to be impressed. The twenty-four-hour SuperStay from Maybelline is long-lasting yet still lightweight. It offers full coverage for all-day flawlessness.
Covergirl Outlast All Day Stay Fabulous 3-In-1 Foundation
If the idea of cutting down on products to achieve the flawless, finish that you want, this is the product for you. It's basically a primer, foundation, and concealer in one nifty bottle.
Revlon Colorstay Makeup For Combo/Oily Skin
Having oily skin often means you're more concerned about that unwanted shine that creeps up a few hours after applying your foundation. You need a product that can keep the greasy look away for long.
Maybelline New York Fit Me Dewy + Smooth Foundation
For dry skin, your concern may be looking overly matte. You probably want a foundation that can give you a dewy, moisturized look.
Honest Beauty Everything Cream Foundation
If you're more into cream foundation, Honest has created this buildable formula that, unlike some other cream foundations, is lightweight and not cakey.
L'Oréal Paris Infallible Fresh Wear Foundation
As far as drugstore foundations go, L'Oréal's Fresh Wear Foundation is a big favorite among makeup enthusiasts. It's not hard to see why. It gives a semi-matte finish that lasts.
Milani Conceal + Perfect 2-in-1 Foundation + Concealer
A part of getting that impressively flawless finish for your makeup look is also color correction. This foundation not only offers the coverage, but you also get the appearance of a smooth complexion.
Rimmel London Stay Matte Pressed Powder
If you happen to have a preference for powders, Rimmel has you in mind. Though it's lightweight, the powder is buildable for a decent coverage and a shine-free finish.
Physicians Formula Super CC+ Color-Correction + Care Cream
Multi-tasking products are increasing in popularity and let's face it, you don't always want to spend forever in front of the mirror applying multiple products when one could do the job of, in this case, three. This one is also suitable for sensitive skin types.