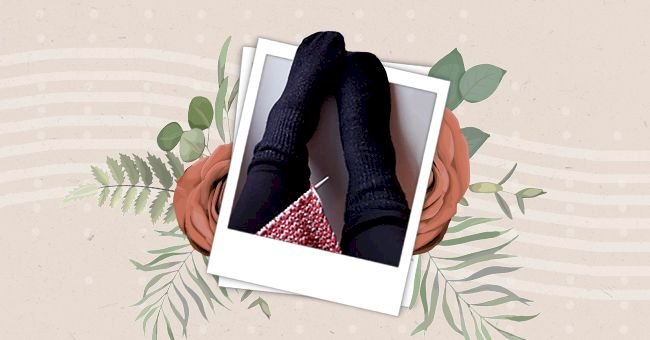 10 Entertaining Things To Do At Home This Weekend
As we spend loads of time at home, it is sometimes difficult to differentiate the weekend from the weekday. We often associate weekend fun with changing our environment and spending time away from the house.
However, continually being in the same environment can make you feel like you're living in an endless loophole. Therefore, this makes a check off your calendar a reminder of how dull and bored you are. What if we told you we could change that?
Schedule some or all of these exciting activities into your weekend schedule to give you the refresh you need. Put your hair down and leave the stress of the week behind with these ten entertaining activities.
Treat Yourself To Some Champagne Pairing
Just because you're staying in doesn't mean you can't be fancy AF. Try out champagne pairings with ordinary takeout food. Compile a champagne list using these recommended pairings by Francoise Peretti, Director of the UK's Champagne.
Use the citrusy Blanc de Blancs champagne with your order of fish and chips to make the meal feel lighter. For the sushi lovers, pair with Extra Brut, low in sugar, to give your meal a refreshing taste. Try Blanc de Noirs with burgers that have intense cheese flavors.
Bring The Cinema To You
Watching new movie releases has never been easier. Put your Netflix account aside and buy or rent the latest movie releases from £9.99 on Amazon. Available to watch anytime, you will be spoilt for choice from what to watch.
With new releases such as "Wonder Woman" to upcoming movies like Pixar's "Soul," there is no excuse to miss out. All you will need is to turn off the lights, grab your bowl of popcorn and favorite drink to create an indoor cinematic experience.
Learn To Knit
While this may sound like your grandma's favorite pastime, knitting is actually enjoyable. However, we recommend you don't do this over a glass of wine because it will require your utmost concentration. Therefore, don't be too quick to pass on it.
From intricate handy work to delicate patterns, there is a whole world to explore. Get crafty and knit a sweater for every occasion. Try knitting a fashionable sweater or a colorful scarf to throw over your outfits. Whatever you choose, the needles will be at your fingertips.
Hone Your Photography Skills
Become the latest Instagram influencer with photography, or maybe not. Use the weekend to add to your portfolio with this new skill. Learn with the pros by doing classes with Nikon School Online at a small fee.
The courses cover many aspects from photographing children and pets to taking better holiday photos. If you find yourself successful, maybe you can sell your skills and turn them into a second revenue stream. Cheers to winning!
Make a Chocolate Charcuterie Board
Let's admit it. Cheese boards have been overdone. If you're tired of that tasty trend, hop onto the latest one of chocolate charcuterie boards. Since there is never an appropriate time to have all your favorite candy, why not have it all on one board.
Use Instagram to get your chocolate inspiration. The board has ingredients from cookies, chocolate sprinkles, candy canes, hot chocolate sauce, and sprinkles. These boards will come in handy when watching a movie or enjoying a cup of tea.
Improve Your Posture
Mindfulness can easily be forgotten. From spending a ton of time sitting down on the chair or scrolling on our phones, we can develop bad posture. Besides, our muscles and joints stay stagnant, making us feel bloated and unhappy.
Luckily, with the internet being a bank of information, several YouTube and Instagram channels are dedicated to helping you. You can get advice from Ellie (@posture.ellie), a Postural Alignment Therapist who shares informational videos on YouTube.
Scrapbook Your Photos
Use the weekend to walk down memory lane. As much as the world has gone digital, we still have boxes of family photos with sweet memories in our households. Clear those piles by placing your pictures in family albums for safekeeping.
The little things that matter, so use colorful material for your scrapbook, knowing it could be passed down to generations. You could also make it more sentimental by turning it into a family activity by having a Skype call with the entire family.
Set a Fancy Table
Now that you have more time on your hands use it wisely. There has been a rise in etiquette videos teaching lessons such as setting a dinner table properly, so join in the fun. It's now time to run to your cabinets and pull out your most delicate china.
From having table runners, charger plates, and candles, go the full shebang. Prepare yourself a lovely dinner and set it up on the table (which you probably never sit on) to change your dining experience. Clearing up will be easy since there will be plenty of time.
Plant Flowers
It's time to get dirty. Grab your gardening equipment, a jumpsuit, and plant some flowers in your backyard. If you don't have any, don't worry. You can bring the outdoors in by growing some indoors too.
It's no secret that flowers look good and smell good. Therefore, use your weekend to elevate the look of your property, whether it's outdoors or in. Take in some fresh air and wind down from the busy week by planting pretty flowers. Your mind will thank you.
Binge-watch "Keeping Up With The Kardashians" Before It's Over
The famous KUWTK family has said goodbye to the small screen. If you have followed this show through the seasons and watched them experience life's moments, you're probably overcome with emotion reading this.
With the final episode airing in March, grab your blanket and make your sofa your new best friend. Use the weekend to re-watch all the previous seasons as we mentally prep ourselves to see the entire family together for some time.