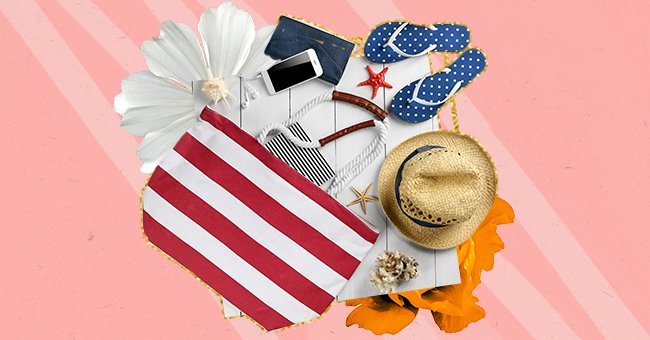 10 Essentials To Pack For Your Next Beach Vacation
A seaside vacation is the right way to do a summer vacation, and after the year we've had, it's a much-needed kind of break. It may be off the books, but you can still cool off at your local watering hole.
Your plans for an island getaway have to be put off until we reach herd immunity, but you don't have to spend it in a dreary apartment or landlocked! Lake House, here we come, and we have no idea what to bring!
If you can remember your last vacation, your memories are riddled with pre-covid memories. Being at home all day every day, might have you thinking everything is essential, so we've condensed the list into ten items you can't leave your house without!
1. A Cooler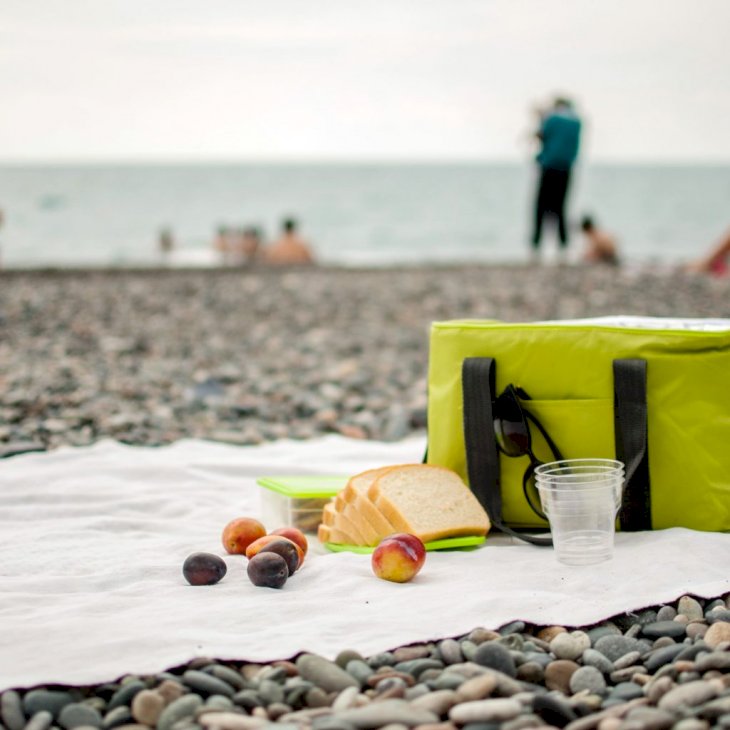 Shutterstock
From snacks to drinks, leaving your things in the sun can ruin your beach day snacks. So why not get a great cooler that can protect your snacks and drinks from the sun and manage to keep them cool while you enjoy your day in the sun!
You don't even have to settle for the old reliable cooler your family has owned since before you were born because there are fashionable coolers available on Amazon for $29,99.
2. Sunscreen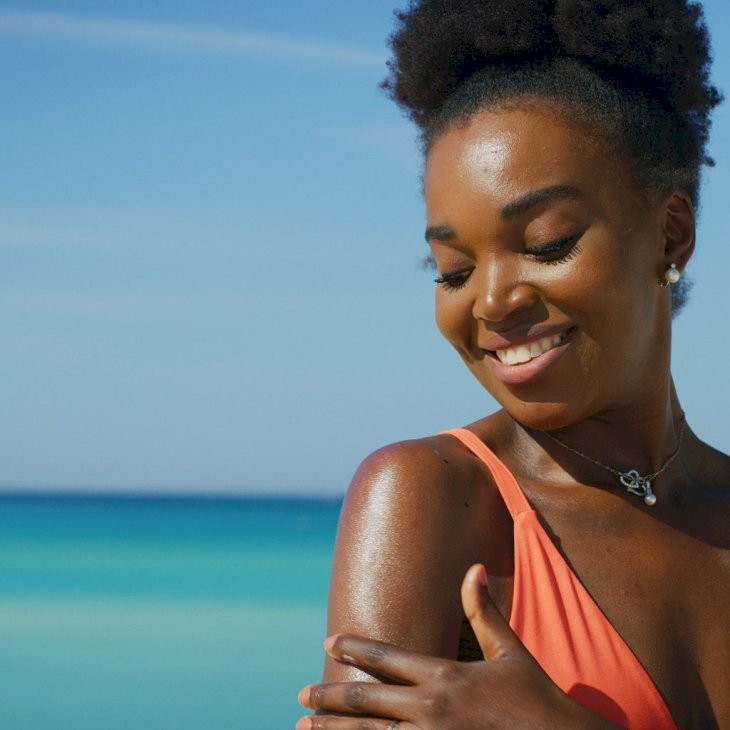 Shutterstock
If you didn't already grab this when you thought about going outside, then what are you doing? Protect your skin!
Find a sunscreen with a high SPF that protects you from the sun's harmful rays. While you're enjoying your time out in the sun, you don't want to be at risk for skin cancer, so lather on up before heading out!
3. An Umbrella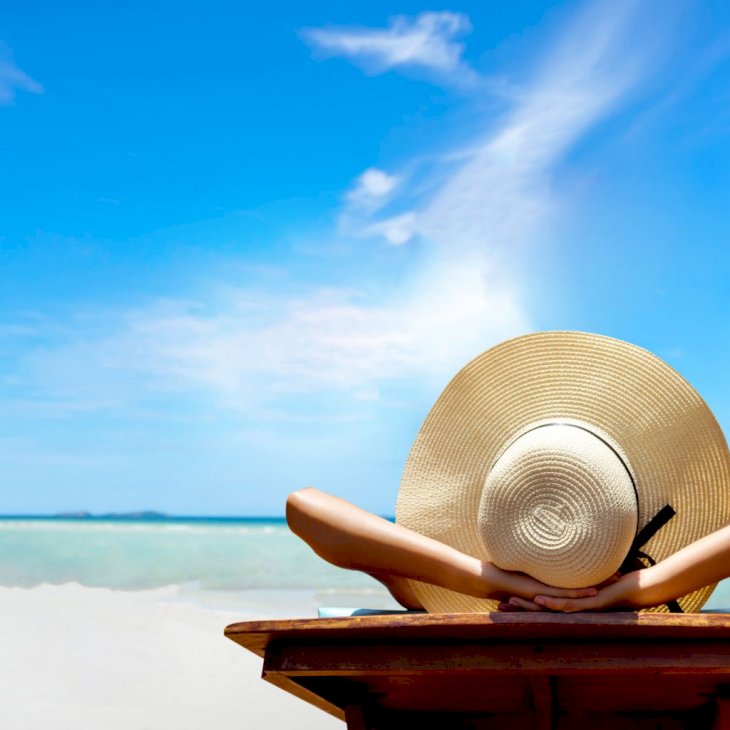 Shutterstock
While out in the harsh sun, you don't want to risk getting heatstroke or over tanning till you end up looking like a lobster. So take a beach umbrella to shade you from the sun when it gets too hot.
If you want something lighter that won't make you look clueless when setting it up, you can use a wide-brimmed sun hat! It's no umbrella, but the wide rims help shade you, and it's not strictly for the beach; you can pair it with a cute summer dress and roam the streets. You can find them on Amazon for $19,99.
4. A portable phone charger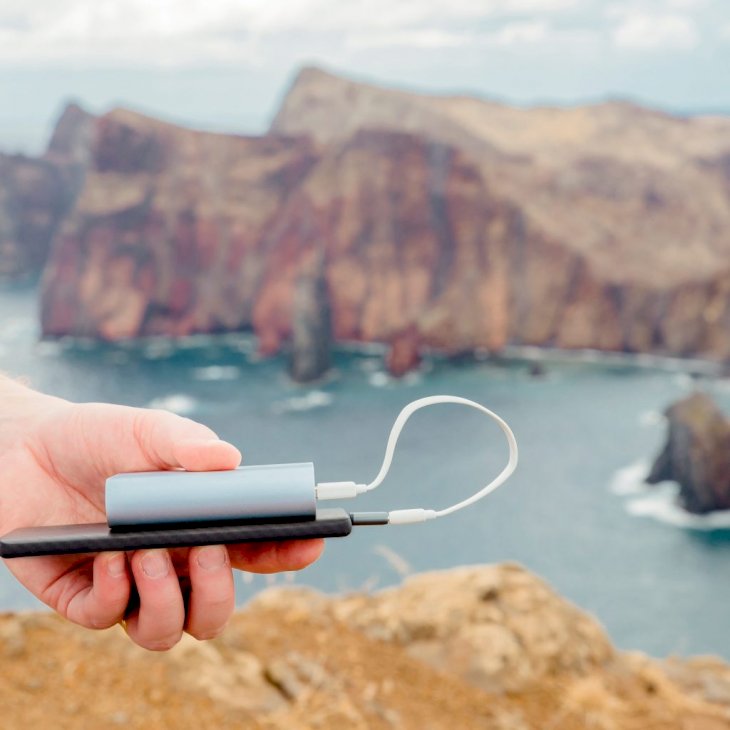 Shutterstock
You probably don't realize how quickly your phone starts to die because, for the last year, you've always been in such close proximity to your charger. Portable chargers do great in emergencies, and this way, you don't have to stay tied to a wall socket!
If you're planning to spend the better part of your vacation away from your phone, that's great, but if you need your phone and the powers running low, a portable charger can save your life! You can find a good one on Amazon for $29,99.
5. A Disposable Camera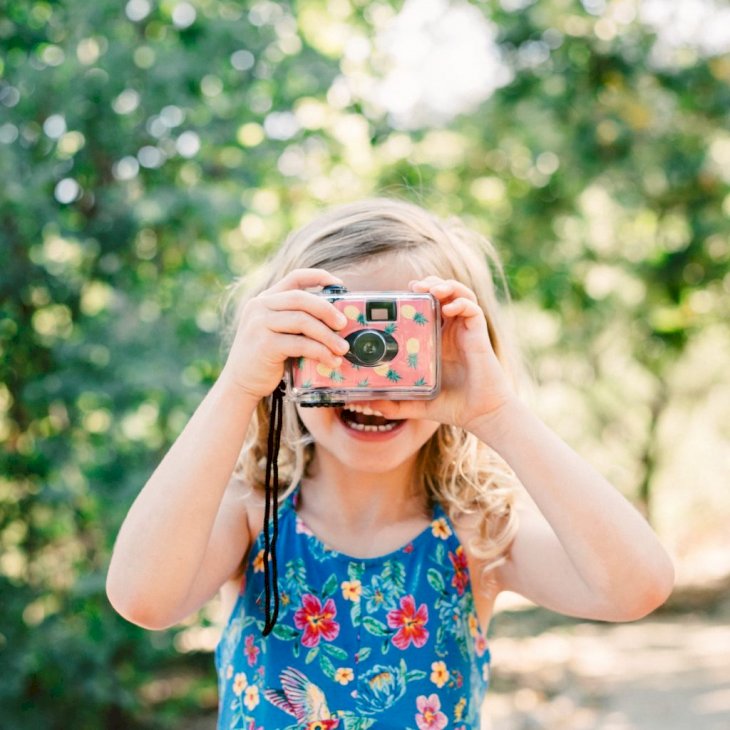 Shutterstock
The viral TikTok trend shows you how to create lasting memories with your friends and family! What's even better is that some of these cameras also come waterproof, so you don't have to shy away from water activities!
Besides creating beautiful memories, you don't have to worry about your phone dying whenever you try to take a picture. Once you develop these pictures, they can go straight into your photo album or scrapbook, and Amazon has them for $11,95.
6. Hydration For Your Skin and Hair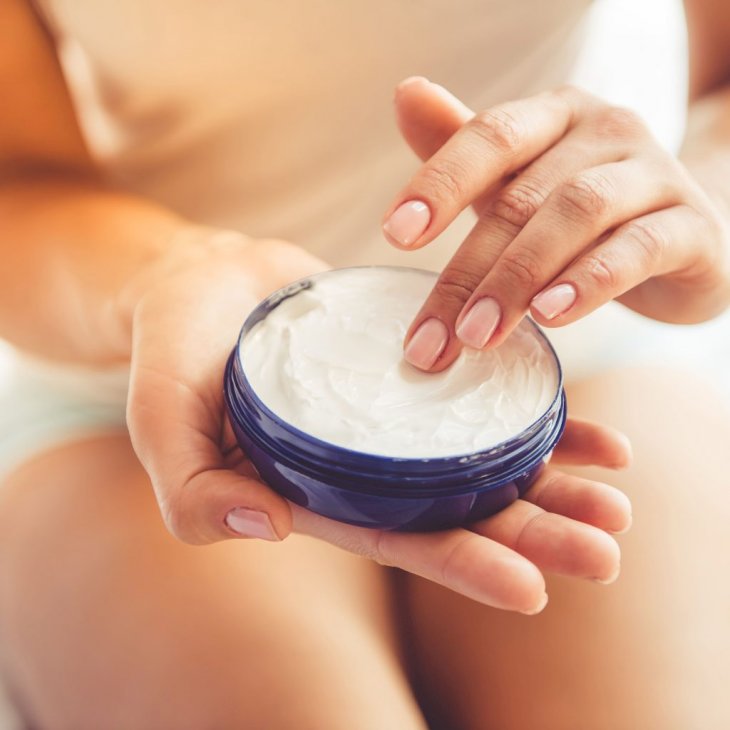 Shutterstock
Staying out in the sun all day will dehydrate you, and if you're in the water, your skin and hair are going to get dry. Besides drinking plenty of fluids to stay hydrated, you can use a hair and body oil to lock in the moisture.
Be careful with oils when you're in the sun; you don't want to fry your skin, even if it's in the name of a great tan! Only use the oil once the sun's gone down, and make sure you lather on the sunscreen before going out in the morning!
7. Beach Mats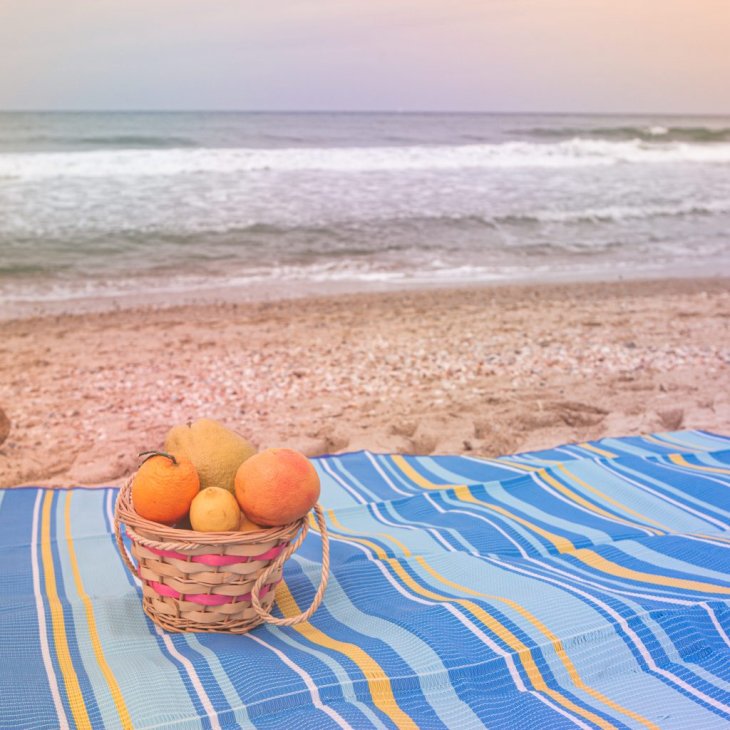 Shutterstock
Whatever you do, don't forget your sand-proof beach mat! These excellent beach mats are weighted to keep them where you left them, saving yourself the embarrassment of running down the beach after your valuables!
They also have pockets to put your valuables in, so you're not stuck looking for places to put them! Find them on Amazon for $29,99.
8. Mask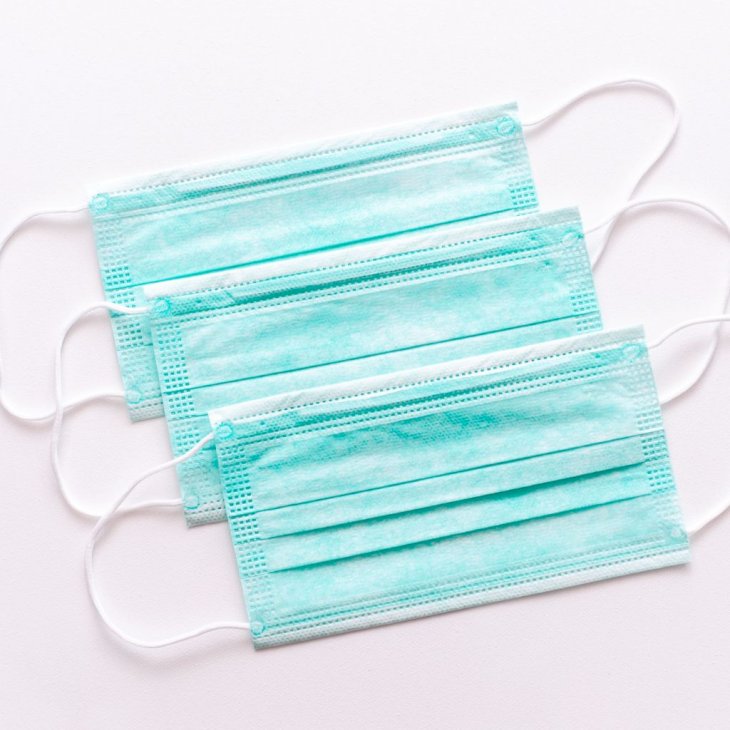 Shutterstock
We're still in a pandemic, and masks are essential! But they can get lost easily, especially on vacation, so stock up on some masks before takeoff!
While a face shield is a great way to keep your fake tan even, it's not the best protection form when used alone. Try and even your tan out in places where you're socially distanced and protected from the virus.
9. Pool Floats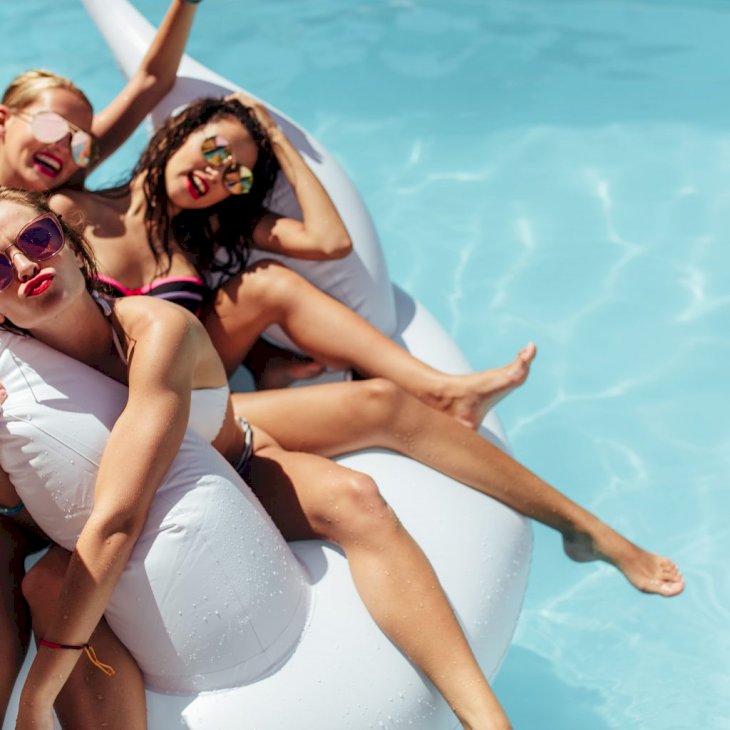 Shutterstock
Be it in the ocean, a pool, or the lake; a cute pool float is what we all need. You can spend a lazy afternoon floating on the water, working on your tan on these adult-size floats!
They come in all shapes, from donuts to unicorns; whatever you like, you can float on it this summer! You can get an Instagram-worthy flamingo float on Amazon for $28,99.
10. Sunglasses
Shutterstock
The bright summer sun can have you squinting throughout the day just to see, not to mention the damage the UV rays can do to your eyes. So grab your favorite pair of sunglasses before heading out, and while rocking in style, you'll also be protecting yourself!