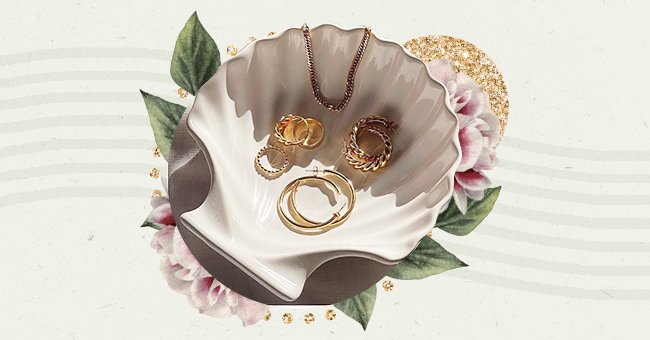 10 Ethical & Sustainable Jewelry Brands To Support
Consuming less and better does not only apply to ready-to-wear or cosmetics. Ethical and sustainable jewelry brands now pay attention to the origin of the materials they use and the conditions for extracting the stones.
They can also create jewelry from recycled materials or wood from sustainably managed forests. These brands generally practice artisanal and local know-how.
They are committed to a more respectful production of the environment. And today, taking the turn of eco-responsibility has never been easier.
1. Soko
The brand is a women-led, people-first ethical jewelry brand. It is also a tech-powered manufacturing platform built to connect artisans in Kenya with global buyers.
The brand, which creates jewelry collections comprised of evolved classics and subtle statements, uses mobile technology to connect marginalized Kenyan artisans directly to the global marketplace.
2. ABLE
ABLE's model empowers and employs women to put an end to poverty. It is an ethical fashion brand devoted to quality – both in the products they make and the quality of life they aim to provide.
The brand also invests in, trains, and educates women to earn a living, break the cycle of poverty, and thrive. Besides, their vendors are also an active part of their sustainability mission.
3. Aurate New York
The brand believes that high standards are a good thing. They believe that women deserve jewelry that lives up to the high bar they have set for themselves. Pieces are designed and handmade from ethically sourced and sustainably made 14K gold, 18K gold, and 14K gold-plated vermeil.
They also go the extra mile in coating their vermeil in 14K gold instead of 10K gold. Besides, the brand only uses materials that keep their consciences as clear as their diamonds.
4. Omi Woods
Omi Woods Jewelry is are ethically handmade with conflict-free fine metals. They are contemporary heirlooms that celebrate all of the brand's connections to Africa and the diaspora.
The brand produces jewelry that is intended to be worn every day and gifted for special occasions. The owner can finally pass it down to future generations. That way, its meaning can live on for generations to come. They also believe in paying people fairly for their resources, time, and labor.
5. WWAKE
Locally made, highest quality, the WWAKE brand makes jewelry that is transparently handcrafted in New York. They actively oversee how they make their jewelry, ensuring high quality, low-impact studio methods.
Through the growth of long-term relationships, they also give back to their local economy. They are most passionate about transparency around working conditions at the source when sourcing new materials.
6. Mejuri
Mejuri commits to both the quality of its products and the conditions of production. The brand traces each of their pieces from mine to market because traceability allows them to manage and improve their supply chain's social and environmental impacts.
They have struck a balance between recycled and fairly mined materials that support communities dependent on the industry. They also tend to choose partners who align with their values.
7. Bagatiba
This brand is a jewelry line that specializes in timeless handcrafted essentials made ethically, responsibly, and sustainably. They let culture and experience speak through their designs.
Bagatiba has, over time, evolved into a leading name in the jewelry industry. They use closed-loop upcycling and sustainability initiatives and dynamic ethics that define their mission to be an innovator on all forefronts.
8. Wolf Circus
The brand is a line of demi-fine jewelry thoughtfully designed and handmade. They create unique pieces just for the wearer or whoever the wearer chooses to be. Also, they aim to inspire others to embrace their confidence during their daily hustle.
However, all of their pieces are hand fabricated or cast using the lost-wax casting process. They are adamant about ensuring their collection is both well-made and well-priced and like to think of themselves as an attainable luxury.
9. Laura Lombardi
Drawing on an eclectic fine arts background rooted in sculpture and mixed media assemblage, Laura recontextualizes recycled materials and found objects.
Sustainability is their foundation. Also, they always use up-cycled and recycled materials to create their products. The designer sources and uses vintage deadstock materials in her collection. Also, all the brass used in Laura Lombardi products is recycled.
10. Foundrae
The brand is committed to creating jewelry focused on intangible symbolism. Their jewelry also focuses on tangible quality and craftsmanship. All this while protecting all individuals' human rights in their supply chain. However, their jewelry comes from 100% recycled gold and re-refined precious metals.
Foundrae creates modern heirlooms that allow the wearer to express something of themselves to the world. Each collection intends to become part of the wearer, a second skin, to express identity and personal values.