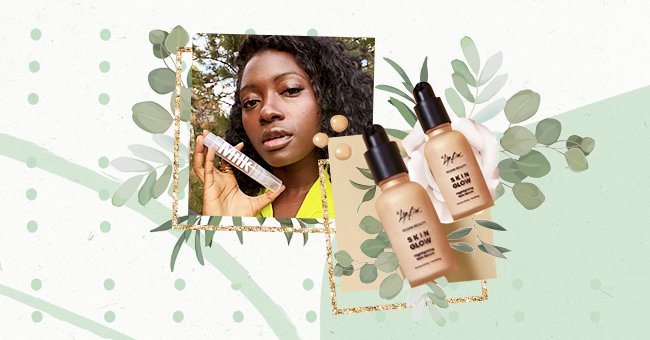 10 Exciting Makeup Releases Coming This Month
The March makeup releases are bringing us bold colors, and popping shine, and so much more. There's a lot to look forward to this month.
Ah! March is here. While we love cuddling up in the winter, March means we're saying our final farewells to the cold and a gleeful "hey, there!" to warm, sunny spring days.
With that, we often also see a change in colors and general vibrancy. The March makeup launches reflect the incoming season prepping us for all the bold glowiness of spring. So get ready to add to cart and serve face.
Becca Cosmetics Light Shifter Dewing Tint
Becca Cosmetics recently announced that they'd be closing shop in September, but we still have a few months to get our best glow. This Light Shifter Dewing Tint creates a natural-looking radiance to your skin.
Milk Makeup Sunshine Skin Tint SPF 30
You may be out more often as winter turns to spring, but while your out (and socially distancing), it's especially important to use SPF. Even if you're not out in the sun, this skin tint will not only protect you, but it will give you that sun-kissed glow.
CoverGirl Clean Fresh Lip Tint
Get a high gloss look with none of the unpleasant stickiness. The tint comes in six shades, formulated with sweet almond and coconut oil.
Anastasia Beverley Hills Brow Freeze
Have you tried the feathered bro trend but struggled to keep your brows in place? Well, this brow freeze promises to do just that.
NYX Lift & Snatch Brow Tint Pen
To achieve natural-looking fuller brows, a micro-fine brow pen is the way to go. Simply fill in the areas of your brow where you could do with a bit more filling.
BareMinerals Gen Nude Blonzer
Hybrid products are becoming increasingly popular within the beauty industry. Cut back the time it takes to get the warm glow you want with a blush and bronzer hybrid from BareMinerals.
Urban Decay 24/7 Shadow Sticks
Go for a bold makeup look with Urban Decay's shadow sticks. They come in fifteen assertive, crease-proof shades. They come with a built-in sharpener for convenience.
Rouge Hermès
Self-spoils are always welcome, and what's more luxurious than the perfect shade of red lipstick from Hermès. They also have some other perfect for spring shades.
Dominique Cosmetics Now or Never Mini Palette
If you've been color shy when it comes to makeup, does spring not feel like the best time to break out your shell. Here's a mini palette to get you into color.
The Lip Bar Skin Glow Highlighting Serum
Makeup doesn't have to come at a compromise to your skincare. This serum is packed with good for skin ingredients like vitamin C, rosewater, green tea extract, and castor seed oils.