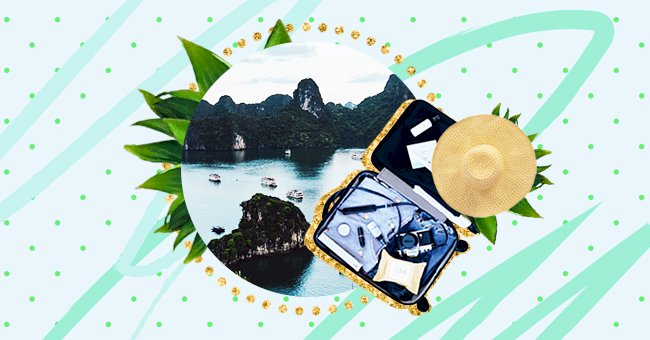 10 Eye-Catching Destinations To Visit Based On Instagram Posts
It may have been a while since you last thought of a paradise holiday destination because of coronavirus. Now that the vaccine is being rolled out, we can get back to daydreaming about the perfect getaway.
Vacation destinations seem like unattainable concepts these days unless you are incredibly wealthy. Traveling during a pandemic is not only an admin nightmare but very unsafe for most people involved.
Luckily, the vaccines are getting rolled out this year, so we will all be able to go on vacation soon. In the meantime, take a look at these ten gorgeous holiday destinations from Instagram to get you excited.
Bali
This summer seems like the perfect time to plan a girl's trip to one of Bali's beautiful retreats.
Lake Lucerne
There are so many activities one can participate in on this gorgeous Swiss lake. It also helps that it's photogenic.
Ulsan, Korea
This destination looks like a perfect pastel dream, which is precisely what we need after all of the chaos.
Italian Alps
Forget the Swiss Alps; try sipping a hot cup of cocoa with some delicious pastries at the Italian Alps instead.
Maldives
We've yet to hear one person say they regretted taking a trip to the Maldives' sparkling beaches.
Halong Bay, Vietnam
Feast your eyes with a fantastic landscape at Halong Bay in Vietnam.
Switzerland
Get a little bit of everything in nature and culture-filled Switzerland and do it all while on a bicycle.
Iceland
Surpass your expectations with a trip to serene and beautiful Iceland for a much-needed reset.
French Polynesia, Tahiti
Think of all of the water activities you can have fun taking part in when visiting Tahiti.
India
Immerse yourself in a world full of culture and color like never before and choose India as your next destination.