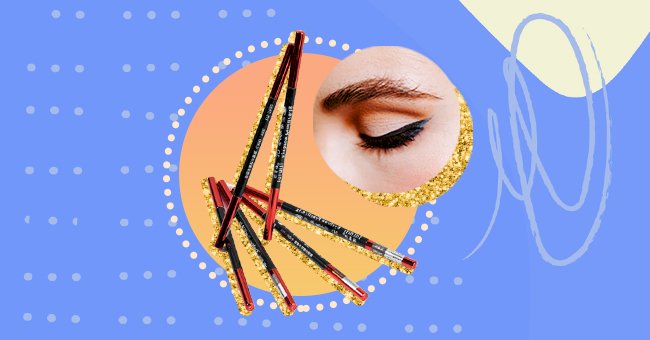 10 Eyebrow Pencils Endorsed By Celebrity Makeup Artists
In case nobody told you, fuller and natural brows are all the rage, and even the thin-brow people are wondering how to fake the look. The answer, of course, lies in choosing the right eyebrow pencil to fill in the gaps and get the shape you desire.
There was once a time when we couldn't care less about our brows, and they were hardly the focus of our makeup strokes. However, times and trends have gradually shifted and brow shaping has become all the more important.
Now that we've entered the pandemic regime where eyes and brows have gained a central position - tweezers, brow pens, gels and spoolie brushes are must-have items in your beauty box. For now, let's go through the ten eyebrow pencils that have been endorsed by the brow stylists.
1.L'Oreal Paris Brow Stylist Definer Waterproof Eyebrow Pencil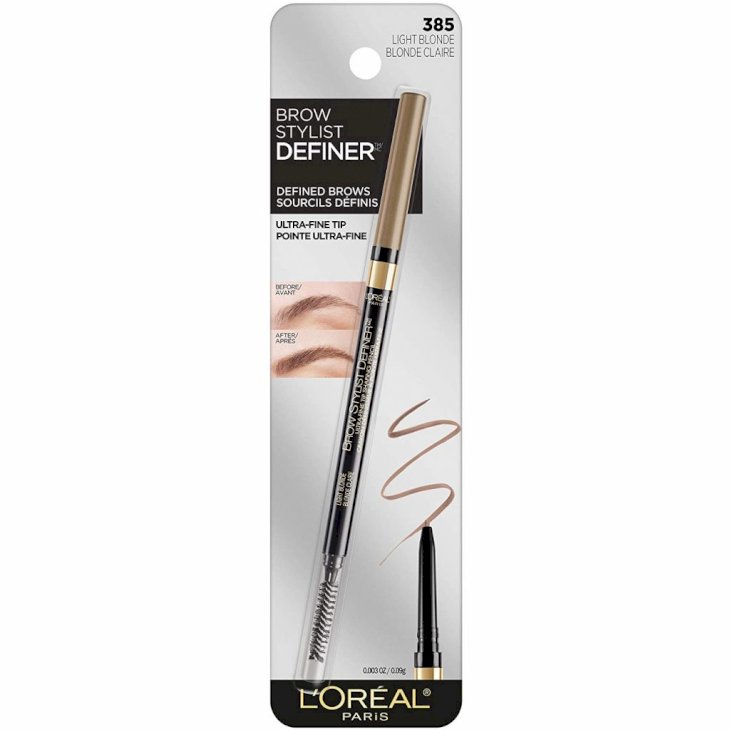 amazon
The Brow Stylist Definer is an ultra-fine self-sharpening brow tool that helps you draw brow hairs to fill in the empty spots. It also comes with a spoolie brush to shape and define your brows for a perfect look.
2.Maybelline Brow Precise Micro Pencil

amazon
The Brow Precise Eyebrow Pencil is an ultra-precise micro pencil that helps you shape your brows the way you like for a natural, fuller look. With the spoolie brush, you can try the bushy, bold brows without any hassle.
3.Fenty Beauty Brow MVP Ultra Fine Brow Pencil & Styler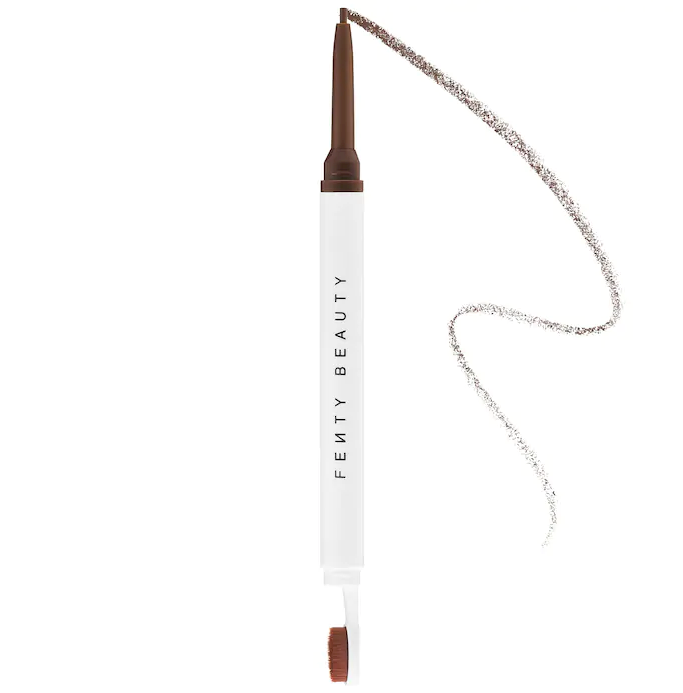 sephora
The Fenty Beauty Brow Pencil is an ultra-fine brow tool that helps you nail the perfect brow look without any smudge. This waterproof, long-wear pencil also comes with a built-in brush for styling and blending purpose.
4.Uoma Beauty Brow-Fro Baby Hair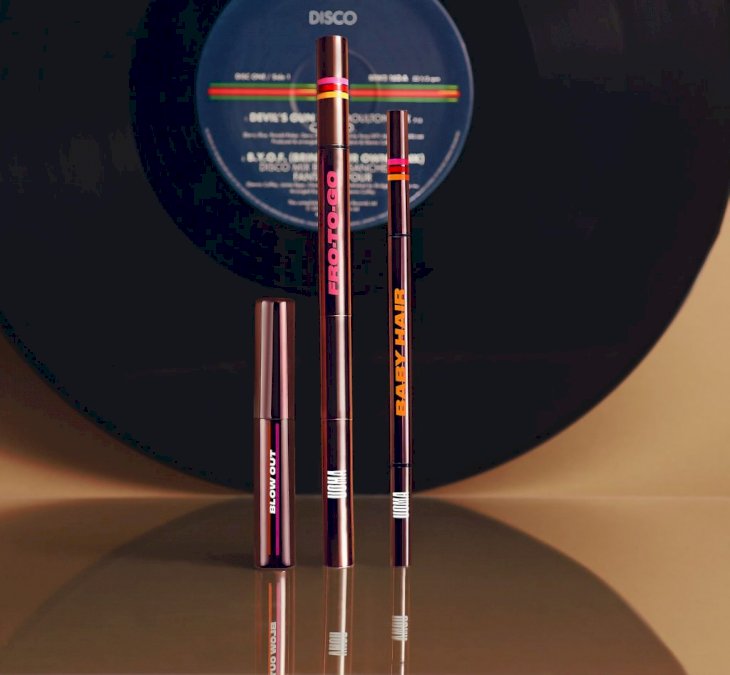 lookfantastic
You can achieve the bolder, bigger brows with the UOMA Beauty Brow Pencil. It also comes with a spoolie brush for styling and brushing your brows for the shape you desire. The retractable pencil tip needs no sharpening.
5.Hourglass Arch Brow Sculpting Pencil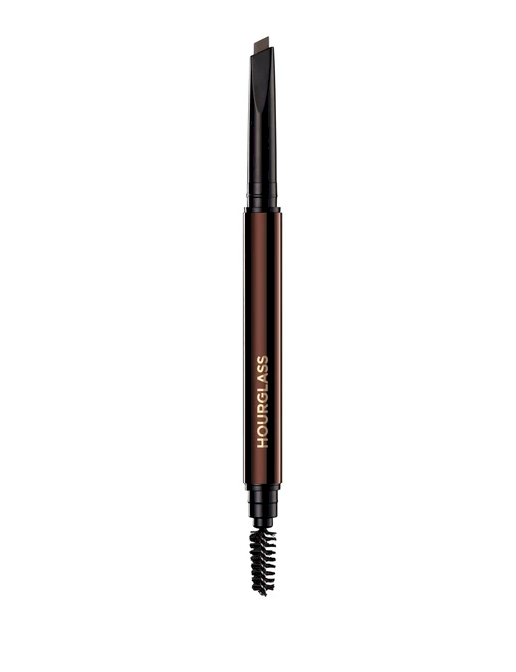 sephora
The Hourglass Arch Brow Pencil is a mechanical brow tool that comes with a distinctive triangular-shaped tip for filling the brows. It also has a spoolie to brush, shape and style your brows.
6.Anastasia Beverly Hills Brow Wiz Mechanical Brow Pencil
The Anastasia Beverly Hills Brow Wiz is an ultra-slim, retractable pencil which lets your master natural hair-like strokes. It is excellent for filling in gaps and helps you perfect the arches, as well as get a smudge-free look.
7.Brow Down Studio Collection Precision Brow Pencil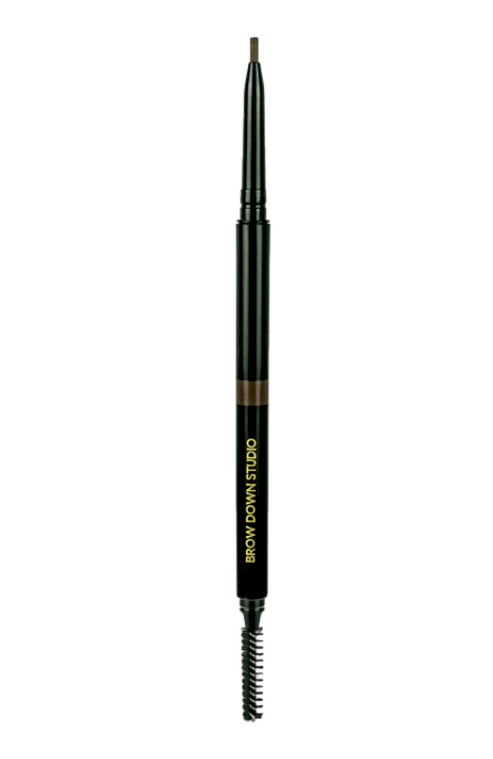 browdownstudio
The Brow Down Studio Pencil contains vitamin C and comes with a built-in brow brush that is easy to use. It is a waterproof brow styler that leaves no smudge and helps create natural, thicker brows.
8.Brett Brow Laser Brow Pencil
The Brett Brow Laser Brow Pencil lets you give the perfect shape and definition to your brows for a long-lasting look. It comes with a fine tip and high-pigmented formula that provides effortless brow styling.
9.Eyebrow Queen Bro Pro
The Eyebrow Queen Bro Pro Pencil features a tiny triangular, self-sharpening tip which helps you mimic hair-like strokes for a natural and bold look. This dual-ended pencil also comes in six different shades and gives a long-lasting coverage.
10.Glossier Brow Flick
The Glossier Brow Flick is a brush-tip pen that helps in filling, defining and shaping the brows. It also lets you perfect your arch, extend the length and mimic feathery strokes for a bushy, thicker and natural brow look.