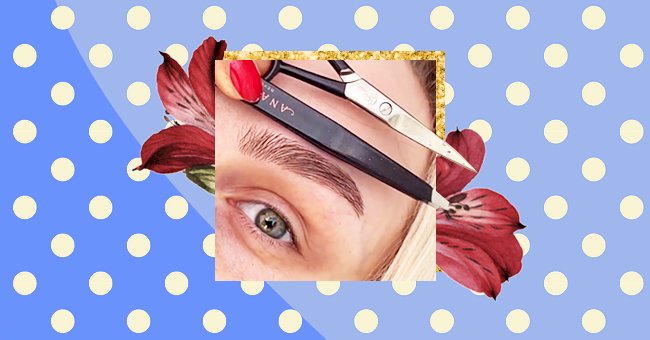 Tips To Achieve The Trendy Fluffy Brow Look
If you've been gifted with full and naturally thick brows, good for you. And if you're someone with thin, shapeless brows, then fear not because with just a little practice, you can get perfectly fluffy brows.
We are way past the days when thin and round brows were considered cool and trendy. Now it's time for the thick brow folks to shine, and if you're not privileged enough to have bushy eyebrows, then that means you have to fake it till you make it.
In case you're someone who has been ignoring their brows continually while doing makeup, that's probably the reason why your brilliant strokes still don't stand out. Read on to find the five best tips and tricks to style your brows for a fuller look.
1.Work Around Your Brow Shape
It is best to determine the natural shape of your brows and then decide what you want from them. Try to work around your eyebrow shape so that it matches your facial contours, especially the front and arch of the brows.
"Square faces often look great with thicker brows that have high arches, while flat eyebrows with a low arch look great on longer face shapes. "If you have a round face, try to keep your brows on the fuller side with more structure and lift."

says Stevie Christine, a celebrity makeup artist and brow stylist
2.Brush Upwards
Another way to get fuller brows is to brush them in an upward direction, starting from the front of the brows. Brushing in this way will also help determine the shape of brows, and you can use a clean mascara brush, brow combing brush or spoolie for this purpose.
People who struggle with keeping their brows in place can also opt for soap to get feathered, fuller brows. You can also try the Anastasia Beverley Hills Brow Freeze to achieve soap brows that look natural and on fleek.
3.Trim Your Brows
The next step after brushing is to trim any extra hairs that are likely to distort your brow shape. Use a spoolie to brush your brows upwards and then take sharp scissors to carefully trim the hair ends in a horizontal direction.
Trimming is an easy and quick way of perfecting your brow shape and getting your desired look. However, it is important to keep in mind that cuttin the brows from the middle can also result in gaps that can ruin the shape.
4.Fill The Gaps
One thing to keep in mind when shaping your brows is to carefully fill in the gaps for fuller, thick brows. Use a Brow Pen to fill the empty spots, and follow an upward motion mimicking your natural hairs.
If you mess up, use a cotton bud to dab the area and also make use of a brush or spoolie. Brushing your brows in an upward motion and then downwards will help you determine all the gaps which need to be filled.
5.Keep Your Highlighter Close
Use a highlighter to make your eye area appear more prominent to enhance the shape of your brows. Working a small amount of highlighter in the inner side of the brows helps define the front and the arch of the brows.
"For smaller eyes, a pop of highlighter on the centre of an eyelid exaggerates the space; a highlight in the corner of the eye makes the eyes look further apart; and a pearly shimmer in the waterline opens up the eye completely. Have a play and see what works for your eye shape."

says Celia Burton, Glossier make-up artist.