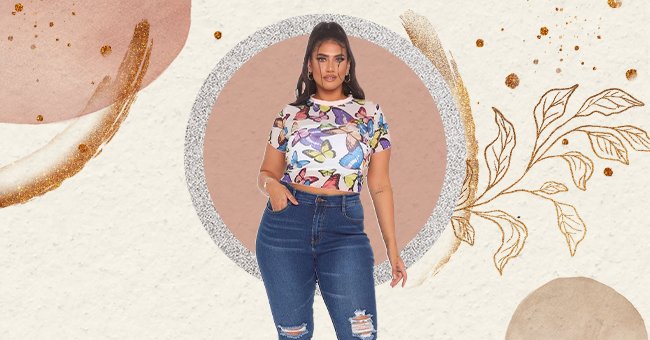 10 Flattering Fashion Nova Items Every Curvy Girl Should Consider
There are no rules to fashion and whatever you feel comfortable and happy wearing, is what's flattering. Here are some items for the curvy girl that aren't a snooze-fest.
Often people associate clothes for curvy girls as frumpy and boring. Thankfully, brands are starting to make clothes that are size-inclusive, and pretty.
Though it's taken a lot of pressure from consumers and influencers to get to her, there is still a lot of progress to be made. In the meantime though, these items from Fashion Nova are definitely worth considering.
Satin Bodysuit
Satin, along with silk and leather are trendy fabrics this year. Go for this bold pink bodysuit with the plunging neckline and pair it with jeans or a skirt.
Crop Top And Jeans
A Crop top paired with a pair of a jeans is winning style combination and easy to wear on a casual day. Opt for heels or sneakers.
Cut-Out Dress
This purple cut-out dress is beautiful. Wear it on a day where you're trying to look particularly cute with a pair of mules for some added height.
Fuzzy Jogger
Lest we forget that winter is still very much upon us. Cozy up and keep the cold away with a fuzzy co-ord bperfect for these last days of winter.
Jumpsuit
Whether you're looking for some activewear to actually get active in or some athlieisure while stay comfortable working (or playing) from home, this one piece is perfect.
The LBD
We all have the memo on the little black dress (LBD) right? Everybody need one. Dress it up or down, this is must have for any closet.
Crop Top
The caption asks "who could blame u for wanting this top in every color?" The only valid answer is "not a single human in the world."
A Shirt Dress
The combination of this pink and black T-shirt dress with the black thigh-high boots is everything. Winter can officially end now.