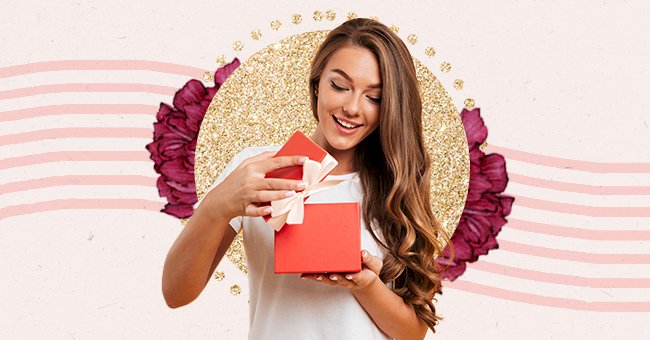 10 Gifts For Women To Buy On Amazon
If you're looking for the perfect gift to pamper the women in your life, look no further than Amazon. The giant e-retailer has everything to please your hearts and ease your stress to help you surprise your picky girls.
Gift-giving is a beautiful tradition, spanning formal occasions, personal events, festivals, and what-not. While receiving a present inspires sheer ecstasy and love, choosing one is bound to leave you feeling lost, confused, and tired.
To cheer you up, we know just the right place where you can find an array of unique gifts for your mom, sister, aunt, granny, and friend. Scroll down to find the best presents to pleasantly surprise your girls, from classic red lipstick to coffee mug and jade roller.
Feiscon Small Jewelry Box
For the women who like to upgrade their jewelry collection all too often, this durable jewelry box will do wonders. It is a travel-friendly option that comes with a double-partition style and loads of storage space to help them stay stylish even on the go.
Mented Velvet Red Matte Lipstick
A classy red lip will never go out of style. This velvet red matte lipstick exuberates sexy vibes like nothing else, so buy one for yourself and your friend and perfect your irresistible pout game for those alluring selfies!
Eberjey Gisele Long PJ Set
If she's a fan of lounging around the house and prefers comfort over everything else, she'll love this ultra-snug PJ Set. It is made from spandex jersey and modal, making it the comfiest sleeping suit ever!
Agirlvct Acrylic Sheep-Shaped Storage Containers (Set of 2)
These adorable sheep storage boxes will keep your sweet girl's beauty counters free and decluttered. They can be used for holding Q-tips, dental flossers, cotton balls, nail cutters, clips, hair ties, and a lot of other essentials.
Ajisai 7/8 Joggers Travel Pants
Made from nylon and spandex, these travel pants are perfect for workouts, morning jogs, and even for lounging all day and all night long. They are super smooth and soft and can be worn all year round regardless of the weather transitions.
EMU Australia Sheepskin Slippers
If she's constantly complaining about sore feet, buy her these ultra-soft sheepskin slippers. Their rubber sole and plush slide design makes them an excellent choice for keeping the feet warm in winters and cool in summer. And they come in 8 exciting colors.
Shalac Large Hair Claw Clips (Set of 4)
For the girl whose hair is always messy, these large hair claw clips will make for a perfect gift. They are TikTok-approved, and their durable design will neatly secure all the hair away from your face, making it look neat and tidy.
Corkcicle 16oz Coffee Mug
If she's constantly complaining about her morning coffee and tea getting cold, she'll appreciate this Corkcicle Coffee Mug. This stainless steel mug comes in 13 different colors, and its insulated make will keep all drinks warm for up to 3 hours.
SOKO Mwenzi Stack Ring
This stack ring comes from the female-founded sustainable brand, SOKO, a perfect gift for a wedding, engagement, or birthday party. Handcrafted by Kenyan artisans, its two-tone finish and iconic vintage design will have your girl jumping with pure joy. She'll love you for this one!
Roselyn Boutique Jade Roller for Face and Gua Sha Set
This Jade Roller and Gua Sha Set will help her rewind after a long, tiring day. Its ultra-smooth texture makes it an essential skin massager for the face, body, and neck, providing instant muscle relaxation and relief.