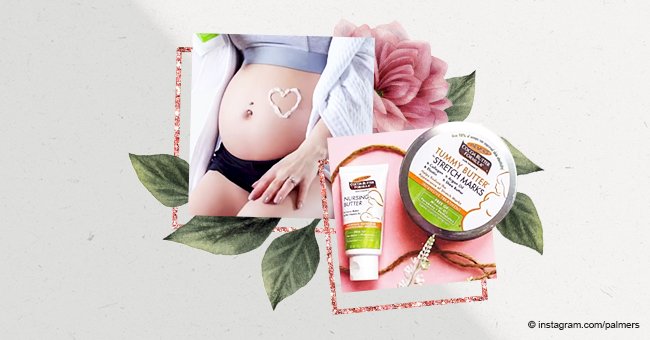 10 Gifts To Buy An Expecting Mother
Buying gifts for an expecting mother provides the perfect opportunity to lighten the load by getting something that she'll need.
Expecting a baby is a journey, and the road to having a baby is often filled with thoughts of things that one may want and need for mom and baby.
Celebrate mom-to-be and the incoming baby with a precious gift. Here are ten thoughtful gifts to buy an expectant mother:
Diptyque Candle
Moms need soothing too. Scented candles bring a homey feeling to the house. Mom-to-be can light one at the end of the day to create a gentle ambiance and soothing experience.
Palmer's Tummy Butter
Pregnant bellies are prone to stretch marks. However, a little tummy TLC can help reduce the appearance of these marks, while the tummy can get a relaxing little rub.
Petunia Pickle Bottom Axis Backpack
A mom on the go could do with a chic, convenient bag to pack all the diapers, bottles, extra clothes, toys, and more that baby might need. This backpack is especially handy with all its special compartment and insulated sections to keep milk, water, or other drink chilled.
Birkenstock Arizona Soft Footbed
Birkenstock sandals are durable, reliable, and comfortable. Three things an expecting mother can appreciate. These shoes offer good arch support and come in various colors.
Deborah Lippmann Nail Polish
Get the perfect gel manicure from home with Deborah Lippman's Gel Lab Pro shades which promise high shine and gel effect without damage.
Frida Mom Hospital Packing Kit for Labor, Delivery, & Postpartum
After giving birth, there are few things that a new mother might want and need. This convenient kit packed with a peri bottle, disposable underwear, instant ice maxi pads, and more are there to make packing easier.
Tata Harper Lip and Cheek Tint
Some days just go by, but other days, mom might like to add a bit of color to her face for good old fashion beauty pick me up. Get rosy lips and rose-tinted cheeks with the Tata Harper's hybrid lip and cheek tint product.
'Drinking for Two: Nutritious Mocktails for the Mom-To-Be'
"Drinking For Two" is a terrific book to read for people who don't drink to get it on the sundowners fun. It was also selected as one of Food Network's "Best Healthy Cookbooks of 2019."
Pure Silk Sleep Mask
Sufficient sleep is notoriously far and few between for new parents, and even if isn't, a touch of luxury when you're getting your shut-eye certainly doesn't hurt.
Goldbelly 3 Month Subscription
Gift an expecting mom three months of satisfying cravings with a three-month Goldbelly subscription box filled with all sorts of yummies.