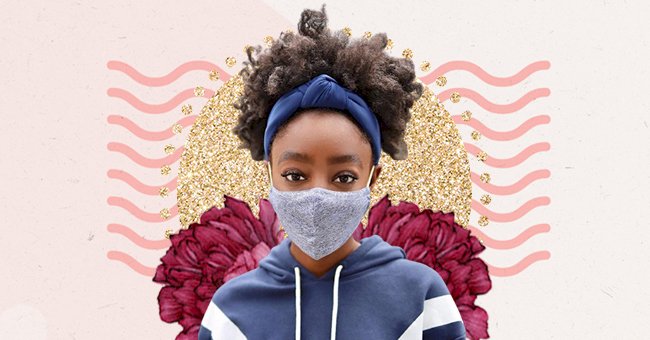 10 Hair Accessories For Natural Hair That Aren't Beads
Whenever a woman wants to change up their look, they always end up with new hair. Unfortunately, many natural hair hairstyles have been limited to accessorizing with beads for too long.
A new hairstyle can make a woman feel like a million bucks, except when their only accessory choice is beads. Although beads look fabulous on natural hair, many women would love to switch the look-up more.
Thankfully, there are a plethora of hair accessories that work perfectly with naturally curly and coily hair textures and styles. Take some time to look through the ten hair accessories that we love in natural styles.
Clips
Many women do not reach for clips with their natural styles because the hair is thick; however, we say go for it. Tik-Tak hair clips range in sizes and styles that would look glamorous with natural hairstyles.
Silk Or Satin Scarf
Silk and satin scarves are some of the most versatile accessories to have in your closet. These items work perfectly as hair accessories because they don't pull on the hair, and there are tons of styles to try with them.
Hair Cuffs
Creating a cute hairstyle with your hair tied up is fantastic, and it can be even better with hair cuffs. These accessories will encourage you to experiment with more tied up hairstyles that you'll want to decorate.
Hair Ribbons And String
Protective hairstyles look fantastic as is, but many women love to add a little flair with some accessories. Beads and cuffs are the go-to accessories for this style, but wrapping hair up with ribbons or string is unique.
Hair Rings
Hair rings are like the small hair cuff's edgier half, and we think they are just so stylish. These accessories come in different sizes that you can use to experiment with different styles, whether your hair is out or in braid extensions.
Headbands
Every afro needs some pulling back at a certain point so it can stop competing with our gorgeous faces. Hard headbands may not be the best for an afro hairstyle, but an elastic silk or satin one will work perfectly.
Bobby Pins
Bobby pins may not do a fantastic job holding natural hair in place, but they make beautiful accessories. Try placing your bobby pins on your hair in different shapes and designs for a new look.
Heavy Duty Claw Clip
Every fashionista on Instagram has put on a claw clip at some point or another, and we want in. Unfortunately, this accessory can be a bit flimsy for thick hair, so it is best to get one that is thick and large.
Crown Headbands
There is nothing more empowering than casually wearing a crown on a random day. We love these dramatically embellished headbands that make natural hair look like magical manes of goddesses.
Scrunchies
If you are tired of rubber and elastic hair bands snapping while you are still tying your hair, you'll love this one. Scrunchies are a lot more fun to look at than regular hair bands, and they are more durable.