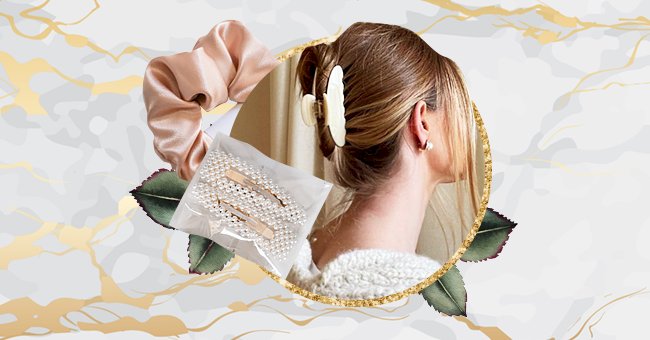 Exploring Hair Accessories For Every Hair Texture
Oversized snap clips, faux pearl-embellished bobby pins, and other 90s inspired hair accessories are the perfect additions to transform your look.
Hair accessories are often underrated, but they can a significant addition to your look. Not to mention how they can save a bad hair day real quick.
When looking for the perfect accessory, you usually want something that won't snag, break, dry, or pull your hair to the point of damaging it. As such, people with fine hair may sometimes avoid chunky accessories.
Fenna & Fei Waterdrop Alligator Hair Clip
Get creative with these colorful hair clips by stacking them up and mixing and matching the different colors and patterns for a fun look.
Fashion Hair Clip Set
This set of hair clips comes with twenty different styles of stylish hairpins. These pins are gentle and claim minimal snagging, which is a big bonus.
Tortoise Resin Initial Hair Pin
Your initials will never go out of style now, will they? Get tortoise resin hairpins to add a personal and uniquely you touch to your hairstyles.
Personalized
These are very cute and can also make an adorable gift for a good friend. Get your name or word that you like customized and one of a kind, just how you want it.
Kitsch Open Shape Pearl Barrette
The pearls we grew up associating with our grandmothers are back in a big way. Incorporate the stylish trend into your hair accessories with this beautiful pearl barrette from Kitsch.
Sweet Dreams Scrunchie
Big silk scrunchies are perfect if you've got thick hair, and the soft fabric is also gentle for your hair. If you're the scrunchies type, you could definitely do with one of these.
Emi Jay Big Effing Clip
This big clip comes in various colors and is one of their bestsellers. The claws are big enough to hold long, thick hair in place and can be used on wet or dry hair.
Simone Rocha Beaded Drip Hairband
If you're looking to splurge on a designer headband encrusted in mesmerizing glossy beads, this beaded drip hairband from Simone Rocha may be worth the buck.
Emi Jay Papillion Clip
Emi Jay still has their limited edition champagne papillon clips though the pink "sugar plum" is sold out. But don't butterfly-shaped clips take you all the way back?
Minimalist Hair Clips
If you have fine hair, all of these chunky scrunchies and accessories might make you skeptical. These minimalist clips work perfectly for thinner hair textures.