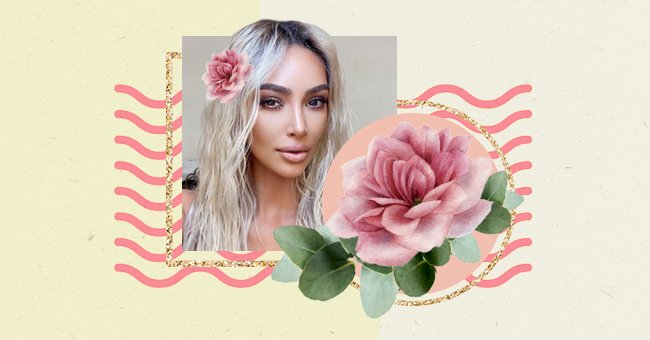 10 Hair Color Tips To Keep In Mind
If you are considering color in your hair or have already colored it, you must know that changing your hair color requires some mental gymnastics. Decisions, decisions. Lighter or darker? Layered or Balayage?
By the time you are in the stylist's seat or have purchased that box dye, you've probably come across some information that informed your decision. However, do you feel that you do not know enough?
From texture to greys to Insta inspos and Pinterest boards, we've compiled hair color tips that are bound to leave you feeling a little less confused. Feel more confident in your color journey with these helpful hair color tips.
Go Non-Permanent At First
Changing your hair color can be a big life decision. Frankly, do you want that red hair? Is blonde the direction you want to go? Either way, think of permanent hair color like facial cosmetics - you want to sample it first.
Thus, even if coloring your hair was a hasty decision or not, going for a temporary investment is always best. Besides, if you hate the overall outcome, all you have to do is wash it out sooner rather than later.
Your Colorist Should Know Your Unique Texture.
The only universal thing about the hair on our head is that there is hair on our head. Nothing more. Thus, your stylist must know your hair texture before deciding to color your hair for a natural result. We are not all the same.
Therefore, the coloring experience will vary from person to person. Curlier, kinky textures are more delicate, while dark, straight hair is a process to color but can withstand more than other hair textures. Thus, the coloring formula will need to be adjusted to each texture.
Instagram- Inspo Hair Is Not Real.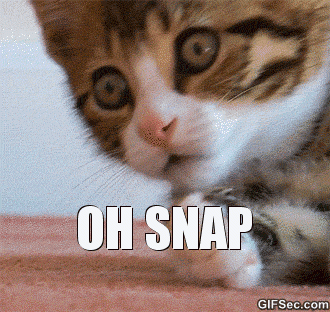 Social media is all about curation. Therefore, it should not come as a surprise that a lot of your Instagram or Pinterest hair-inspo saves or boards have been altered. Thus, this means that the style you've been eying can't be achieved.
Moreover, how hair looks in pictures is determined by the angle of light it is captured. So bathroom light hair is not going to look like kitchen light hair, so on, so forth. The best way to tell the true tone of hair is under natural light.
Colored Hair Is Not Damaged Hair
Believing your hair may be somewhat damaged may lead you down a path or deep conditioning treatments that aren't actually beneficial. According to stylists, stay away from these treatments, especially if you have single-process hair.
This is because over conditioning can fade hair color. Instead of fretting about the perceived damage, take some time to figure out if your hair's usual texture is compromised or if it's still shiny. Trust, you might not need all those nightly treatments.
Color Is An Investment
Hair is an investment, and you should treat it as such. Pay attention to the ingredients in your products? Do they have a high alcohol content? How will your color-treated hair and your hair texture withstand that?
Even as the weather changes, your hair might behave differently according to the season. For instance, some women will hit the salon as soon as winter hits, as they keep up with biotin and keratin treatments to keep hair soft and full of shine.
Protect Your Hair
All hair, even color-treated hair, is delicate. Treating it as such can even see you change your hair severally without damage. Jen Handlovics, Master Colorist at Spoke & Weal LA, keeps her washes no more than two times a week.
Moreover, when washing, she keeps her water cool and warm, never hot. Additionally, she uses a sunscreen mist and wears a hat. A hat is vital for color-treated hair because the sun can damage your hair turning even a great lavender to a cloudy gray.
Know You're Maintenance
On the topic of maintenance, it is essential to choose hair color with your eyes wide open. For instance, many swear going platinum blonde is constant work, and it is. So is going rainbow-colored and so on.
Therefore, know that color needs more maintenance. Improper care could lead to dry, brittle, and damaged hair. Another pro tip is to go in for color after a wash; otherwise, you could face losing fresh color.
Ask About At-Home Treatments
At-home treatments can be a hit or a miss. Most times, it misses. There is nothing wrong with booking an appointment with your stylist if you feel like your hair needs some extra help. Especially with colored hair, you could be spelling doom for the longevity of your color.
One such treatment is clarifying shampoos which, according to stylists, should be left up to the pros. A clarifying treatment can be drying and strip color. To remove build-up from the hair, you need a formula crafted for your hair from your stylist.
Hide Grays With Color
While greying hair is seen as a mainstay for the elderly, it is not always the case. Sometimes the grey can come in early. If you wish to cover your greys, you can layer them as varying highlights.
Choose color carefully, as coloring on greys will give off a lighter appearance. Start with a lighter tone, about three shades lighter than your natural color. Next, slowly re-introduce some warmth and vibrancy into your gorgeous locks.
Use The Right Products
Your products should always be centered around color-treated hair. This way, you get your hair nice and healthy between appointments. It should be noted that your products should be hydrating as well.
Avoid anything that is not sulfate-free or has parabens. Do not be shy to ask your stylist about a color depositing shampoo for our single process ladies. They are excellent for sprucing up faded ends and giving hair that much-needed boost!